---
1.

Prologue
For BOOKS & MAGAZINES #001, I've written about three of the books that have shaped me and my outlook on life. First is a coming-of-age tale I read as a teenager that taught me that life is both a tragedy and a comedy. Second is a labyrinthine novel that I got lost in during my college years. Third is a modern Japanese classic that sucked me into world of Japanese literature.
---
2.

The World According to Garp

by John Irving
The novel The World According to Garp was written by John Irving, one of the most recognized authors of contemporary American literature.

The story is funny and at the same time tragic, absorbing and simultaneously detached. And above all else, epic. It's a sprawling chronicle of the life of an ambitious writer; the 1982 film adaptation likewise has a long running time.

Traditionally, the novel—having evolved into the primary form of popular entertainment in the 19th century—was enjoyable because of the time investment involved. Recent Japanese novels, however, have become the domain of tawdry characters and tired parlor tricks. Disappointing reads are a dime a dozen.

There are exceptions. Take Murakami Haruki, for instance, who translated John Irving's Setting Free the Bears into Japanese. Murakami Haruki's Hard-Boiled Wonderland and the End of the World is a wildly enjoyable romp precisely because of the length of the journey.
---
3.

Gravity's Rainbow

by Thomas Pynchon
Thomas Pynchon is one of the American authors I got into while I was at UCLA. Gravity's Rainbow is his magnum opus, and perhaps one of the most significant works of contemporary American literature.

Through the dense narrative and world-spanning vision, Pynchon is pushing the boundaries of what a novel can be—and this is the kind of ambition that inspires comparisons to Dostoyevsky's The Brothers Karamazov. The book left a profound impression on me.

Kazoos often appear in Pynchon's stories as a satirical tool, as a way to mock pretension. Maybe that's part of why I find his work captivating.
---
4.

The Woman in the Dunes

by Abe Kobo
Abe Kobo's The Woman in the Dunes is without a doubt one of the most significant works in modern Japanese literature.

E. Dale Saunders' English translation is likewise one of the most prominent translations of Japanese literature available.

Saunders' translation is masterful in the way it depicts the book's very Japanese worldview in English terms; it was actually this translation that inspired me to choose translating as a profession.

The film adaptation, directed by Teshigahara Hiroshi and featuring a script adapted by Abe Kobo himself, is also a truly haunting piece of cinema.

The DVD is a little hard to come by these days, but if you ever get the opportunity, I recommend it wholeheartedly.
---
5.

Bookstores in Tokyo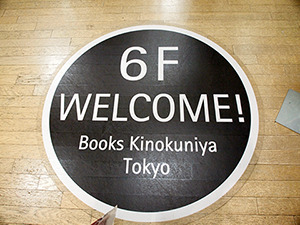 One of the perks of living in Tokyo is that there is no shortage of brick-and-mortar bookstores. When I was growing up, bookstores in America were either large commercial chains with no personality, or smaller sellers that left a lot to be desired in terms of the depth, breadth, and selection of books they carried.

Most shelves were lined with crime thrillers, romance paperbacks, or lowbrow magazines printed shoddily on flimsy paper. And the larger chains increasingly felt sparse and lifeless. They couldn't hold a candle to Japanese bookstores. (Although I do hear that the indie bookstore scene is currently thriving.)

While that is made up for by the fact that the country's college libraries are quite impressive, the fact remains that Japan is a publishing powerhouse. (My understanding is that this can be attributed to the resale price maintenance system, which has its detractors.)

All of this gives you a sense of why the Amazon Kindle and e-books in general are so popular in the U.S.

I prefer to own my books in printed format rather than electronic, so I visit bookstores often. And rather than buy the small, portable bunko-bon (A6 format paperbacks that I would submit are national treasures), I try to buy hardcover whenever I can.
For foreign books, I go to Books Kinokuniya Tokyo in the Takashimaya Times Square South Building in Shinjuku.

When I'm looking for technical books in Japanese or shinsho (another national treasure of a publishing format unique to Japan, slightly larger than bunko-bon), I go to Book1st in Shinjuku, or the Junkudo on the 7th floor of Tokyu Department Main Store in Shibuya.

For photo books and magazines, I like to go to Aoyama Book Center in Aoyama as well as TSUTAYA in Daikanyama.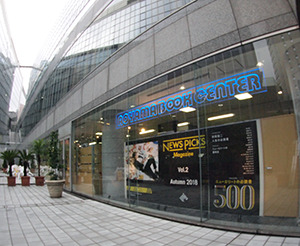 ---
6.

Epilogue
Recently it feels like TSUTAYA has become more of a cafe or purveyor of home appliances—or T Card specialty store—than a bookstore. The name "Tsutaya" is said to come from a famous publishing house that produced ukiyo-e woodblock prints of works from some of the best known artists of the Edo period, such as Utamaro and Sharaku.

However, BigBrother says that it comes from the name of the okiya (a kind of boarding house for geisha) run by the grandfather of TSUTAYA founder Masuda Muneaki.

In light of this fact, it seems oddly fitting that T-SITE in Daikanyama and TSUTAYA in Roppongi are famous Tokyo nanpa spots (pickup spots) on par with Corridor-gai in Ginza.

When BigBrother was in grade school, he lived near Kagurazaka. Although the neighborhood has now become popular for its fashionable shopping and dining, at the time it was home to many discreet black-fenced ryotei (high-class traditional Japanese restaurant) catering to politicians and the like, and naturally, there were many okiya in the area as well.

He recalls that it was the kind of charming place where you could hear sound of shamisen (a three-stringed traditional instrument) accompaniment for dance practice echoing throughout the alleyways even in midday.

Side note, BigBrother had his first love when he was in grade school: a demure young woman at one such okiya.
---
BOOKS & MAGAZINES #001
The Books and Tokyo Bookstores That Shaped Me - "The World According to Garp" "Woman in the Dunes"
---
※2021/10/13: サイトのtitleタグが変更されました。