---
1.

Prologue
When I see Donald and Melania Trump together on TV, I think of the archetypes of the jock and the queen bee.

Although today President Trump is a rich, overweight blowhard, look at pictures of him in his younger years, and you realize he more or less fits into the jock stereotype.

In the hierarchy of the student body of an American school, the jock–more specifically any well-to-do white male with a large frame and a love of sports, good looks and a way with the ladies—reigns supreme.

Personality-wise, the jock is often arrogant and over-proud, discriminatory, and a chauvinist. So President Trump is the quintessential jock.

And what type of girlfriend is better suited for the jock than the "queen bee"? The queen bee is a cheerleader-type that is glamorous and highly popular with the boys—a description that fits Melania Trump quite well.

Of course, a woman like Ivanka Trump, gifted with both intelligence and beauty, also falls under the category of the queen bee.

In any case, traditionally this hierarchy in the U.S. was even more ruthless than in Japan, with the geeks and nerds at the bottom of the pyramid practically treated as subhuman.

Over the past 20 years of the ICT revolution, those geeks and nerds—people like Microsoft's Bill Gates and Apple's Steve Jobs—came to take on a central role in society. Meanwhile, the jocks of society were not enjoying that one bit, and that discontent gave rise to the jock president, Donald Trump. That's how I see it, at least.

Whether you look at America's past, present, or future, it's safe to say there has been and there always will be a hierarchy based on physical characteristics.

Women's fashion magazines in Japan divide their target audiences up in terms of tastes and style and age, but in the U.S. different magazines cater to different strata of society and different political ideologies.

You can determine a woman's demographic by what fashion magazine(s) she subscribes to. What's more, the magazines are not just about fashion but also include articles on lifestyle and opinions.

On the other hand, Japanese women's magazines are comprised of pages and pages of practical looks, and some even lack a culture section that looks at films, art, and music.

In Japan, peer pressure means that you will see the affluent and the poor wearing the same kind of clothes.

You'll see an office temp who makes 2 million yen a year riding a bicycle to work, with a 300,000 yen Louis Vuitton bag along with the paper bag she received when she bought some Chanel cosmetics tucked into the front basket. Meanwhile, you'll find a housewife driving a 10 million yen Mercedes-Benz and living in a large residence in Setagaya Ward out buying a bunch of t-shirts at Uniqlo. You see the strangest things.

There are critics and sociologists who claim that economic disparity is increasing in Japan, but when compared to disparity in the U.S., the gap is modest, and most Japanese would likely be classified in the U.S. as middle class.
---
2.

Vogue
Vogue was founded in 1892 and has been published by Condé Nast Publications since 1909. It is synonymous with high fashion. Current editor in chief Anna Wintour is the reigning queen of the fashion industry, and transformed Vogue from a magazine reporting on the trends to a magazine leading the trends. Word is she was also the inspiration for the titular devil in the book (and film) The Devil Wears Prada. The magazine currently publishes 23 international editions, including British Vogue (founded in 1916), Vogue Italia, Vogue Paris, and Vogue Japan. A note about the difference between the U.S. and U.K. versions: while the former often has actresses on the cover and covers plenty of celebrity news, the latter has models on the cover and is more focused on fashion journalism.
---
3.

Elle
Elle magazine is a French publication that is one of the world's largest high fashion magazines, with 43 international editions published in 60 countries worldwide. When it was first founded, it was more of a women's magazine than a fashion magazine: its content was very political and socially aware, encouraging women to vote and fighting for women's rights. Elements of that still remain in articles that shine a light on women's activists and the feminist movement, and content with a female empowerment message. In 1970 the magazine launched its first international edition in the form of a Japanese version published by weekly Japanese women's lifestyle magazine an・an (published by Magazine House). Elle Japon was later launched in 1982. Elle means "her" in French.
---
4.

Harper's Bazaar
Harper's Bazaar was founded in 1867 as America's first women's magazine. Ever since it has covered fashion, beauty, lifestyle, and celebrities for its discerning and style-savvy upper-middle class and upper-class readership. Over its long history it has "discovered" talents like the photographers Richard Avedon and Alexey Brodovitch, and the model and actress Lauren Bacall. It is also known for its annual Fabulous at Every Age contest, where the magazine selects one reader from each age group between age 20 and 60+.
---
5.

Vanity Fair
Vanity Fair is a culture magazine covering pop culture, fashion, and current affairs, and is the authority when it comes to celebrity journalism. It is known for its iconic cover photos and interviews of colorful celebrities, like a pregnant Demi Moore, a post-surgery Caitlyn Jenner, a presumably on-the-rocks Donald and Ivana Trump, and John Galliano after being fired from Dior. Side note, the annual Vanity Fair Oscar party is the stuff of legend. For the Hollywood elite and celebrities alike, it is considered the place to be after the Academy Awards.
---
6.

Cosmopolitan
Cosmopolitan is an American publication with a storied history—it was founded over 130 years ago as a literary magazine, and became a women's magazine in 1965. Much of its pages are dedicated to relationships, sex, health, self-improvement, careers, celebrity gossip, and horoscope. The content tends to reflect the male gaze, with popular regular segments like "Ask Him Anything" and "Bachelor of the Year". Although the magazine doesn't have a Japanese edition, in 2015 it launched a Japanese language online edition aimed at millennials.
---
7.

Numero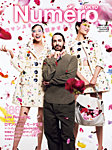 Numero is a high fashion magazine for the intellectually curious woman interested in art and culture. It was created by a French fashion editor who was fed up with so many women's magazines tending to cater to the male gaze. The fashion photography is gorgeous and artistic and the interviews feature an international who's who of actors, models, artists, designers, photographers, musicians, and other creatives. Japanese edition Numero TOKYO was launched in 2007.
---
8.

Nylon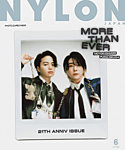 Nylon, founded in 1998, is an American publication covering edgy street fashion style that balances cute with cool. It's especially popular among young women for the many looks and outfit ideas inside. In 2017 the U.S. edition shifted to digital, but the Japanese edition continues to be published monthly. The magazine is known for featuring "it girls" on the cover. Side note, the name Nylon comes from New York and London.
---
9.

i-D
i-D is a bimonthly magazine founded by U.K. designer and former Vogue art director Terry Jones. From its humble beginnings as a handmade fanzine-style publication to its current polished design layout, i-D has always been focused on street fashion, youth culture, rock and art—setting it apart from the kind of high fashion magazines presenting a less down-to-earth vision of fashion. Side note, tilt the name i-D 90 degrees and you have a wink emoticon; the magazine often features a winking cover model. It is also known for its taste in typography.
---
10.

Purple
Purple is a fashion and art publication that was launched in 1992 to serve as an antidote to the commercialism and glamor of fashion magazines in the 80s. It is currently divided into two publications: Purple Fashion is published biannually, while Purple Journal is more culture-focused. Since 2004, each print edition of the former comes with a special insert produced by a specific artist.
---
11.

V Magazine
V Magazine is the sister magazine of Visionaire, a New York born luxury art publication with a reputation as a collector's item. It shines a light on art, music, film, and other pop culture through the lens of fashion. The cover usually features actors, models, or musicians, and the wide range of topics covered have garnered the magazine many loyal male readers. Visionaire also publishes VMan quarterly.
---
12.

W
W is the sister magazine of the American fashion bible WWD. The magazine comes in oversize format and features lots of photo book quality photography, making each issue a collector's item. It made headlines for its all-female September 2018 issue—produced by and featuring only women (sans the editor in chief).
---
13.

Epilogue
Watching the royal wedding of Prince Harry and Meghan Markle on TV this past May was a reminder of the enduring power of the British royal family and aristocracy.

Meanwhile, looking at the senior officials in the Trump administration is a reminder of the enduring power of the American establishment.

The fact that these two victors of the Second World War—Anglo-Saxon societies that have become increasingly multicultural—continue to exert such strong influence as world players (American hegemony; Brexit) is partly attributable to the undying ambition and dreams of upward mobility held by the people of these two nations.

Both the British and Americans hold notions of aspiration, ambition, and respect in high regard—national principles of liberty and equality notwithstanding.

In Japan, the ideas of liberty and equality are misconstrued as the right to be selfish and homogeneity, respectively.

Liberty, of course, is predicated on not encroaching on the rights of others, while equality is about equal opportunity and not equality of outcome.

In Japan, however, the lines are fuzzy. People seem to assume the right to walk the streets completely absorbed in their smartphones, and those who have fallen into poverty for lack of effort see it as their right to rest on their laurels while benefiting from high welfare payments.

TV and newspapers pride themselves in spotting and drawing attention to errors made by those in power and those with fame, and contrary to modern law, these media outlets act as kangaroo courts that dispense mob justice over the airwaves and in print.

This seems to be the natural extension of the village mentality that has existed in Japan since pre-modern times, where resentment is weaponized against those above in the hierarchy of society.

It seems as if the Japanese have forgotten that the doctrine of constitutionalism came about precisely to prevent individuals and groups from resorting to mob justice.
---
BOOKS & MAGAZINES #005
English-Language Magazines (2) Women's Fashion/Art
---
※2021/10/13: サイトのtitleタグが変更されました。