---
1.

Prologue
When summer approaches in Tokyo, you begin to see salarymen out and about sans necktie. In Silicon Valley in California, a t-shirt is often standard business attire for many all year round.

No matter when or where in human history, the clothes you wear are an expression of your social standing.

A salaryman who opts to go without necktie will usually be wearing a beat-up suit, with poorly maintained shoes and bag—a bush leaguer.

A businessman wearing a t-shirt and jacket signifies someone either in IT or fashion. You can usually assume that someone wearing this style will, more often than not, be without socks.

I want to submit that we can all do better than fall into these fashion stereotypes. Seeing the task of choosing one's daily wardrobe as a chore indicates a lack of creativity in both work and private.

When compared to women's fashion, men's fashion appears at first glance to be more limited in scope, but that is precisely why it has plenty of depth.

Foreign men's fashion magazines cover not just clothes—they also cover what it means to lead an intellectual lifestyle. A person's intelligence, their lifestyle, and their fashion are all closely related to one another.

I'm reminded of an American president who would wear a similar-looking suit every day. He was a lot of talk, but ended up being unable to really do anything creative in terms of politics.
---
2.

Esquire
This magazine was founded in 1933, in the middle of the Great Depression. It is a men's magazine covering lifestyle, culture, art, and current affairs, and has a reputation for publishing short stories and essays by some of the 20th century's leading American writers, such as Ernest Hemingway and F. Scott Fitzgerald. In terms of content, it is known for its annual "Sexiest Woman Alive" segment and "Dubious Achievement Awards". A Japanese edition started publication in 1987, but unfortunately folded in 2009.
---
3.

The New Yorker
This general culture magazine was founded in 1925. It features political and social journalism, essays commentating on pop culture, short stories, book reviews, and information about the goings-on in New York City. The writing is brimming with wit and caters to snobbish New Yorkers—to the point where it may turn off certain readers—but this too is part of its charm. Each issue features an illustrated cover that makes some sort of comment on current affairs. The magazine is also known for its satirical cartoons, and for an illustrator, getting a cartoon published in The New Yorker is a big deal.
---
4.

Monocle
Canadian journalist and founder of Wallpaper* Tyler Brule started this global affairs magazine in 2007. It covers everything from politics and finance to luxury brands, all for a readership of globetrotting executives, jetsetters, and the affluent. It is a U.K.-based total media brand that runs a radio station, digital media, and a retail business in addition to the magazine. They have an annual Quality of Life survey ranking the most livable cities in the world, and for three straight years starting in 2015 Tokyo took the top spot. (In the 2018 rankings, Tokyo was 2nd, Kyoto was 17th, and Fukuoka was 22nd.) The brand also runs The Monocle Shop Tokyo, adjacent to their Tokyo bureau in the Oku-Shibu area.
---
5.

GQ
GQ was founded in 1931 as an industry magazine for the apparel industry before becoming a general men's magazine starting in 1957. Its current target readership is metrosexuals in their late 20s and early 30s, who aspire to lead refined urban lifestyles and have an interest in fashion. GQ Japan is also published monthly, and their December 2018 issue grabbed headlines when it put the tennis star Naomi Osaka, fresh off of her U.S. Open victory, on the cover. Side note, GQ is short for "Gentleman's Quarterly", a reference back to its early days when it was published once every three months.
---
6.

Wallpaper*
This design and lifestyle magazine covers architecture, interiors, fashion, travel, and art. They also have a fantastic website featuring plenty of original content. Wallpaper* is also well regarded for the many city guides it has published along with art/design book publisher Phaidon. Side note, the asterisk at the end is intended to draw the reader's attention to the magazine's slogan, just below the name on the cover; originally the slogan was "the stuff that surrounds you", but since the magazine underwent a revamp in 2013, it has been "the stuff that refines you".
---
7.

Interview
This culture magazine was founded in 1969 by master of pop art Andy Warhol and British journalist John Wilcock. It is known for interviews that feature a famous person being interviewed by another famous person. Its nickname is The Crystal Ball of Pop. Due to falling advertising revenue of print media, the magazine filed for bankruptcy in May of 2018 and announced it was stopping publication. Soon thereafter, the magazine was bought by Crystal Ball Media, a company co-founded by the owner's daughter, and relaunched its print version in September.
---
8.

Wired
This technology magazine focuses on how the digital revolution and new technologies affect politics, economics, society, and culture. Former editor in chief Chris Anderson is known for popularizing the concept of the long tail, and two of the magazine's editors also coined the term crowdsourcing. The magazine has put forth an indispensable vocabulary for talking about the digital age. It also publishes the Vaporware Awards, an annual list of video games and other products that were much-hyped but never delivered. Wired Japan stopped publication at the end of 2017, but word is it will be relaunched this fall.
---
9.

Rolling Stone
This music magazine is a bastion of liberal ideology, focusing on music and countercultures. More than just music criticism, in the 70s it gained a reputation for its political reporting, and in the 80s it widened its coverage to explore pop culture in general. The magazine is notable for some of the most iconic images in rock and pop, including Annie Leibowitz's photo of John Lennon and Ono Yoko (side note, Lennon would be killed several hours after the shoot), a topless Janet Jackson with her breasts being cupped by her boyfriend at the time, and Kanye West posing as Jesus Christ, complete with a crown of thorns on his head. Check out their authoritative lists of "500 Greatest Albums of All Time" and "100 Greatest Artists of All Time".
---
10.

DownBeat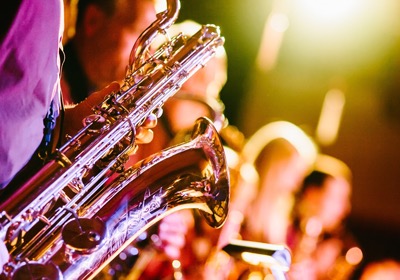 This American music magazine founded in 1934 features articles and reviews about jazz and blues. It is known for The DownBeat Jazz Hall of Fame, which is chosen by both readers and critics. Also of note are their blindfold tests, where a professional musician is asked to identify and give their thoughts on a piece of music—a conceit that truly embodies the spirit of jazz, as jazz fans love to try to identify the players on a song that they're hearing for the first time.
---
11.

DJ Magazine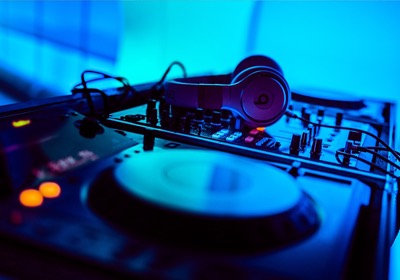 This British music magazine focusing on dance music and DJ culture was founded in 1991. From reportage that examines the drug problem that plagues the club scene to reviews of the latest sound equipment, the magazine shines a light on the inherently dark corners of the club scene. It is also known for the annual DJ Mag Top 100, which has unfortunately lost some of its clout over the years as it became more mainstream-oriented after EDM overtook the airwaves in the 2010s. While this trend may be good in the sense of the scene flourishing as a whole, it is unfortunate that the underground feel of the genre is slowly dissipating.
---
12.

Spin
Spin magazine was founded in 1985 and put forth an alternative take on music to the rock and pop establishment that is Rolling Stone. From its inception it has shined a light on alternative music, including hip hop and new wave, grunge and rap rock, punk and experimental rock. The print version stopped publication as of the September/October 2012 issue, but the online version continues on.
---
13.

Epilogue
Many Japanese have trouble grasping the difference between information and intelligence.

Information is about when, where, who, and what—truths that we can know.

Intelligence, on the other hand, is about why and how. It is about wisdom and insights that are born from intellectual analysis.

Recently quiz shows are all the craze on Japanese TV, but those shows are competitions to see who possesses the most information.

However, out in the real world, it is necessary to have intelligence and wisdom.

Of course, it goes without saying that information is indispensable to arrive at intelligence. But information is just a series of dots and the lines drawn between them, while intelligence is the larger plane that contains them all.

In other words, the most decorated quiz king with a wealth of knowledge is not guaranteed to succeed in society, in business.

Incidentally, the I in CIA is of course, short for intelligence.

It's also notable that the I in IT or ICT is information, while the I in AI is intelligence.

When you consider how the world has shifted over the past two decades from the age of IT/ICT to the age of AI, it is clear just how important intelligence is.
---
BOOKS & MAGAZINES #006
English-Language Magazines (3) Men's Fashion/Culture/Music - "GQ" "Monocle" "New Yorker" "Wired"
---
※2021/10/13: サイトのtitleタグが変更されました。