---
1.

Prologue
This "Inside KAZOO's Wardrobe" series is where I'll post about my thoughts on fashion, my various fashion-related adventures, and the looks I've worn on TV shows like "SNS Eigojutsu" on NHK E-Tele. For this inaugural column, I'd like to talk a little bit about my favorite casualwear brands and items.
---
2.

Deus Ex Machina Coach Jacket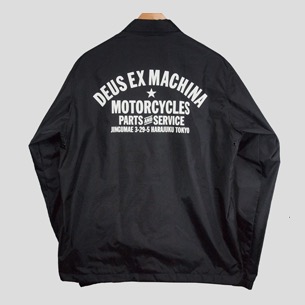 This coach jacket is from Deus Ex Machina, a Sydney-based motorcycle and surf culture concept. Outside of Australia, the brand has stores in Los Angeles, Italy, France, and Spain. In Tokyo, the brand had a flagship store on the north wing of Cat Street in Harajuku (on the Sendagaya side) between 2014 and 2020. (* Deus Ex Machina currently operates a store in the Asakusa area, and has tentatively announced that it intends to open up a new flagship sometime in 2021.)
<SHOP INFO>
Deus Ex Machina Asakusa
Address:
West Zone, Tokyo Mizumachi, 1-2-8 Mukojima, Sumida-ku, Asakusa, Tokyo Japan 131-0033
---
3.

Patagonia Flannel Shirt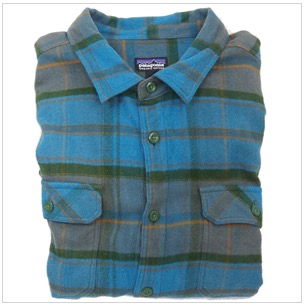 About 150 meters south of Deus Ex Machina along Cat Street is Patagonia Surf Tokyo/Outlet.

Along with Patagonia Shibuya, which is quite a ways further down the road—near the end of the south wing of Cat Street—I stop by this place often, and often on a whim.

Step inside and you're welcomed by that warm and open Patagonia feel, which speaks not only to the decor but the friendly and never overbearing staff.

You can find new additions to the discounted garment section regularly, so be sure to check back often, and you might come across that great find you'll be wearing all season.

Speaking of something you can wear all season, this flannel shirt is tough but soft to the touch, and I loved it so much that I bought a second one in gray.
<SHOP INFO>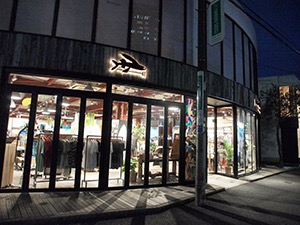 Patagonia Surf Tokyo/Outlet
Address:
1F 3-18-24 Jingumae, Shibuya-ku, Tokyo 150-0001
Closed:
Year-end and New Year holidays
---
4.

Element Chinos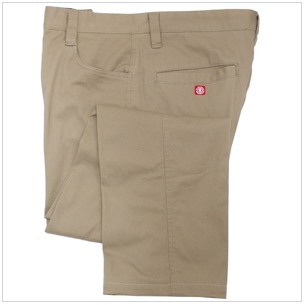 Around the corner from Patagonia on the south wing of Cat Street and just up the stairs from surf brand Billabong is another one of my favorites, the skateboarding and lifestyle brand Element. (*Unfortunately, both the Element store and the Billabong store have closed permanently, but their products can still be bought online.)

Element sells clothes and footwear but is best known for its skateboard decks, and counts quite a number of pros and serious skateboarders among its devotees.

And speaking of skateboarder staples, Dickies work pants may be a classic, but they're not an option for someone my size living in Japan—the largest I could find was a 36-inch slim fit, which was too slim for comfort.

These Element chinos, on the other hand, are made with stretch fabric and are so comfortable that I've been wearing them even on days when I leave my board at home.
---
5.

Ralph Lauren Leather Belt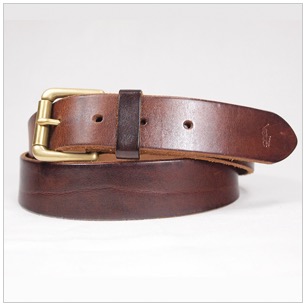 Ralph Lauren is an aspirational brand, an American institution that celebrated its 50th anniversary in 2017. The arrival of the iconic designer, who started his career as a salesman for Brooks Brothers—which celebrated its bicentennial in 2018—was an epoch-making development in America fashion.

This brown leather belt is over thirty years old, and is something I received from BigBrother.

Thanks to its sturdy design, it's stood the test of time, and like any leather item that has been properly broken in, age has only made it better. It's supple, yet it continues to hold its shape.

I'm told that it was more than twice as expensive as its fast fashion counterparts on the market today, but if its three to four times more durable, I'd say that's considerable bang for your buck.
<SHOP INFO>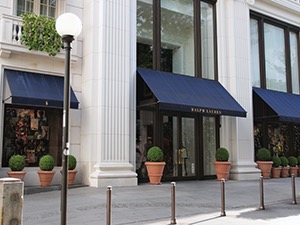 Ralph Lauren Omotesando Flagship
Address:
4-25-15 Jingu-mae, Shibuya-ku, Tokyo 150-0001
Open:
11:00-20:00 (Sun to Thu) / 11:00-21:00 (Fri & Sat)
---
6.

Nike SB Skateboarding Shoes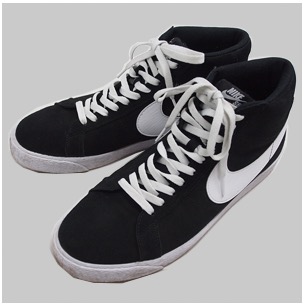 First Adidas Stan Smiths (tennis shoes, or in Japan, teni-shu for short), then Converse Chuck Taylors (basketball shoes, aka basu-shu), and now Vans Old Skools (skateboarding shoes, aka suke-shu) seem to be the latest throwback craze.

When I was a kid, I once sprained my ankle while I was skateboarding, and ever since, my suke-shu have always been high tops.

My shoe size is between 29 and 30 cm (depending on the brand), so finding kicks that fit here in Tokyo can be quite a challenge.

I got my hands on these skateboarding shoes not at a skate shop but at Nike Harajuku, the sportswear brand's Tokyo flagship just down the street from Harajuku Station. You'll find their Nike SB gear on the second floor.

The kicks came laced with black laces, but I swapped them immediately for the white ones that also came in the box.
<SHOP INFO>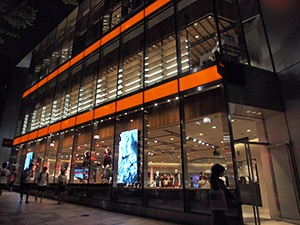 Nike Harajuku
Address:
1-13-12 Jingumae, Shibuya-ku, Tokyo 105-0001
---
7.

999.9 Glasses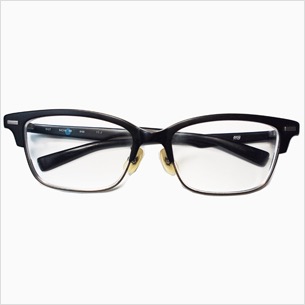 I've needed glasses since I was a kid, but the perfect pair always eluded me in the States; I'd often buy my glasses when I'd travel to Japan.

These days I mainly use glasses from Zoff or JINS for play, so for work I like to wear this pair from 999.9 (read "Four Nines"). They weren't exactly cheap, but seeing as how they're the most constant part of my get-up, they were worth every penny.

There are a number of famous eyewear brands that have stores along Aoyama-dori (which runs perpendicular to Omotesando main street) and Kotto-dori (which is Japanese for "Antique Street"), and so on weekends I sometimes go shop-hopping in the neighborhood.
<SHOP INFO>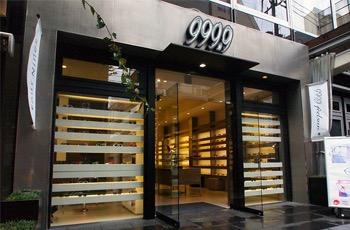 Four Nines Aoyama Store
Address:
5-4-27 Minami-Aoyama, Minato-ku, Tokyo 107-0062
Closed:
Tuesdays (unless Tuesday is a holiday)
---
8.

Citizen Wristwatch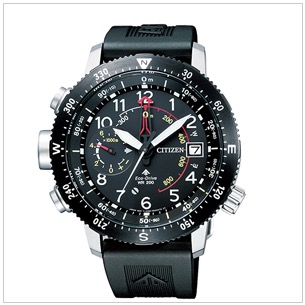 When it comes to watches, splurging on one impressive timepiece that you can wear for any and every occasion is one way to go. But personally, my style is to alternate between several more reasonably priced watches based on the time, place, and occasion.

This Citizen watch is something I came across while getting my daily dose of news online.

I've often found that a watch looks amazing in promotional photos, but turns out to be a bit of a letdown in the flesh. But this one is substantial, and sits nicely on my larger wrist size—so I wasted no time in buying myself one at Yodobashi Camera's main store in Shinjuku West.
<SHOP INFO>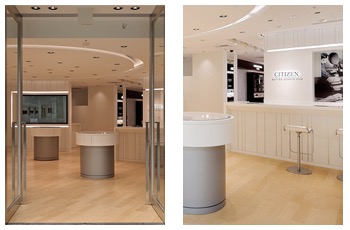 CITIZEN FLAGSHIP STORE TOKYO
Address:
GINZA SIX 1F 6-10-1 Ginza, Chuo-ku, Tokyo 104-0061
Open:
Shop 10:30-20:30 / Repair Center 10:30-19:30
Closed:
Same as GINZA SIX holidays
---
9.

Champion Socks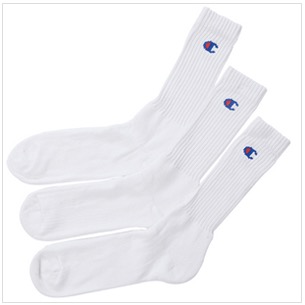 Champion is a classic all-American sportswear brand that has been outfitting athletes in the NCAA, NFL, NBA and beyond for decades.

Since I was in high school, Russell Athletic sweatshirts and Champion socks have been staples of my wardrobe.

Over the past two to three years, the brand has experienced quite the revival and has become one of the coolest brands around here in Japan. It has a store along Cat Street as well as in Niko-tama (Futako-Tamagawa), and I hear both have become shopping destinations for tourists searching for casualwear.

They clothes have this nice soft feel that keeps for (I'm going to say) about a hundred washes in those powerful American washing machines.
<SHOP INFO>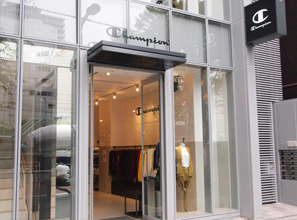 Champion Brand House Shibuya Tokyo
Address:
GEMS Jingumae 6-19-17 Jingumae, Shibuya-ku, Tokyo 150-0001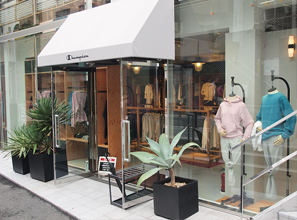 Champion Harajuku
Address:
INO5 1F, 6-14-6 Jingumae, Shibuya-ku, Tokyo, 150-0001
---
10.

Epilogue
According to BigBrother, beneath Cat Street flows a waterway formerly known as Onden-gawa (Onden River), which was diverted underground and paved over in the lead up to the 1964 Tokyo Olympics.

Onden-gawa flows from Shinjuku Gyoen National Garden, and meanders south until it merges with Uda-gawa (also diverted underground) right in front of Shibuya Station. From there it becomes Shibuya-gawa, which you can actually see coming out of the south side of the station.

As for why it came to be called Cat Street, the prevailing theory is that cats were a common sight up until the 1970s, back when the area was chiefly a residential neighborhood.

However, according to BigBrother—and on this he is unequivocal—the name comes from the fact that aspiring models who had yet to get a foot in the door would, after having a few drinks, sashay down this winding road as if it were the catwalk of their dreams.
---
FASHION & SHOPPING #003
Inside KAZOO's Wardrobe (1) My Favorite Casualwear
---
※2021/10/13: サイトのtitleタグが変更されました。