---
1.

Prologue
For the longest time, my mother worked as the manager of a Japanese restaurant in the U.S., and she grew to become quite knowledgeable about the ins and outs of Japanese cuisine.

We lived in Santa Clara, the heart of Silicon Valley, where my sister and I grew up on my mother's Japanese cooking and a number of local Japanese restaurants. Even my father, a broad-shouldered, taciturn Salvadoran, gradually grew to like the taste of Japan. His beer of choice has always been Sapporo Beer Black Label. As the famous catchphrase goes, "Otoko wa damatte Sapporo biiru" (A man drinks his Sapporo Beer without muttering a word).

I take after my father in terms of physical frame and size, but when it comes to my sense of taste and the type of sustenance that gives me the best performance and mileage, I am, without a doubt, Japanese.

So, naturally, the main reason I decided to live in Tokyo was the food.

Whenever I ask foreign expats or visitors about the appeal of Japan, talk inevitably turns to how the food scene—in Tokyo especially—is something to write home about.

I've heard Italians say that Italian food is better in Tokyo than it is in Italy. I've heard Chinese say that Chinese food is better in Tokyo than it is in China. And even the French, who are very particular about their food, will say that the French bread you can get in Tokyo is the best in the world. And for what it's worth, the restaurant scene in Tokyo has been awarded more Michelin stars than Paris.

Here are a few of my favorite places to eat in the city—places I like to take friends when they visit from the States.
---
2.

Tonkatsu Maisen Honten in Aoyama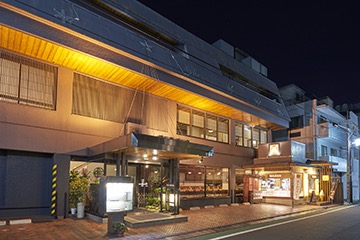 Maisen can do no wrong, and as such I recommend it to almost everybody (vegetarians excluded). Their honten (flagship) is nestled five minutes down a side street off of Omotesando main street.

This place is for everyone—old and young, men and women, whether it's just you and someone else or you've got a group with you (in which case reservations are recommended), you'll find great food in an approachable atmosphere. English menu is available, of course.

Maisen is a depachika mainstay (high-end basement food halls found at any department store) and their excellent katsu-sando (pork cutlet sandwiches) are a bento staple, but the honten in Aoyama offers some exclusives.

For the hungry I recommend the filling Tokyo-X roast cutlet meal, of which there are only five meals available per day; for those who want variety I'd recommend the assorted fried food platter; for children age 12 or younger, try the okosama lunch—a traditional Japanese kid's meal, which, contrary to the name, is available all day.

Personally, I like to order the pork roast katsu-don (rice bowl)—available in limited number only for lunch—or the Maisen teishoku meal of the day.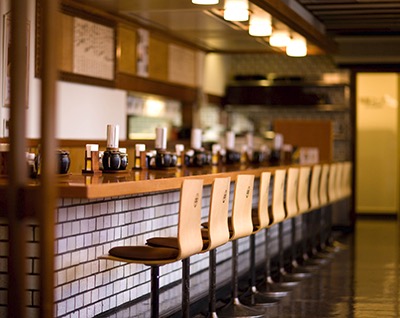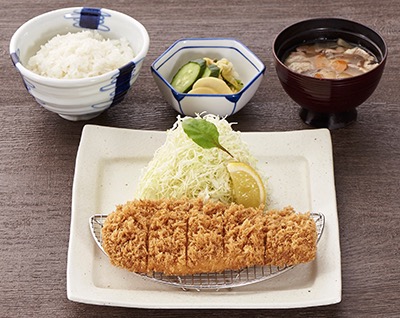 <RESTAURANT INFO>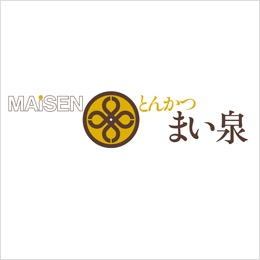 Tonkatsu Maisen Honten in Aoyama
Address:
4-8-5 Jingumae, Shibuya-ku, Tokyo 150-0001
TEL:
0120-428-485 (domestic calls only/国内のみ)
---
3.

Uoriki in Oku-Shibu (Teishoku)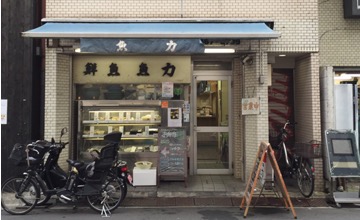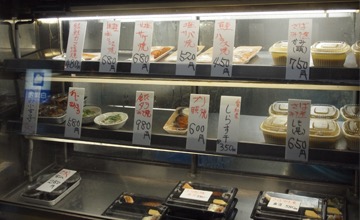 On days when I go into NHK for work, I like to have lunch at Uoriki, the century-old fishmonger and teishoku (set meal) joint located on the backstreets of Shibuya—or Oki-Shibu, as it's come to be called.

You can buy fresh fish right inside the entrance, or if you're looking to chow down for lunch, choose your order by grabbing a tag off of the wall. Counter seating is in the back, and table seating is on the second floor. On the back of your tag you'll find a number—if your number is one of the numbers of the day, you can get one of a selection of sides on the house. At night the place also serves up seafood courses, which I recommend.

My favorites lunch meals are the aji namerou (horse mackerel tartare) or the sumptuously fatty saba miso nikomi (mackerel simmered in miso). When I'm short on time, I'll grab a bento box to go, like the buri teriyaki (yellowtail teriyaki).

Feel free to ask for extra helpings of rice and miso soup, but a word to the wise: if you aren't that hungry, ask for a smaller portion of rice. If you leave rice in your bowl, you may be charged a penalty!

Part of the charm of this place is the cast of characters, especially the okami (proprietress).
<RESTAURANT INFO>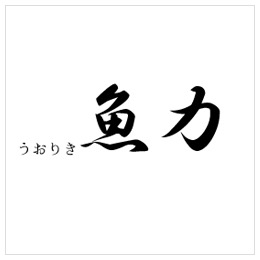 Uoriki
Address:
40-4 Kamiyama-cho, Shibuya-ku, Tokyo 150-0047
Open:
11:00-14:30 (Last call) / 17:30-20:30 (Last call)
Closed:
Sundays & holidays
---
4.

Morimoto in Shibuya (Yakitori)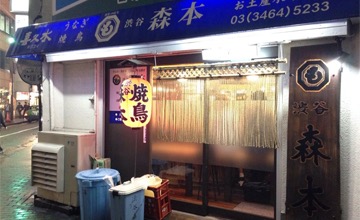 When it comes to foreigner-friendly yakitori near Shibuya Station, there are a number of options, and Toritake, which sits adjacent to the elevated train tracks of the Keio Inokashira Line, is especially popular; the sweet smell wafting from the grill attracts salarymen and tourists alike like a moth to a flame. But my personal favorite is Morimoto, which is opposite Toritake, on the other side of the elevated train tracks.

I usually go for the A course, and then order an additional three to five skewers depending on my mood. If I'm feeling a little beat, I'll order the reba-sashi (chicken liver sashimi) or the kimo-yaki (grilled eel liver).

Drinks included the cost is about 5,000 to 6,000 yen per person, but rest assured you'll leave full and satisfied.

Sitting amid the bawdy hubbub of salarymen at varying stages of drunkenness, I particularly enjoy watching the chefs at work. This, for me, is Japan at its best.

If you're in the area for lunch, try the yakitori-don (yakitori rice bowl) over at Toritake.
<RESTAURANT INFO>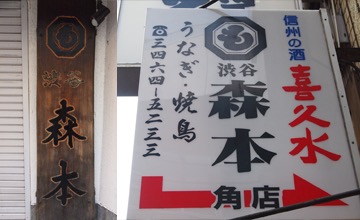 Morimoto
Address:
Hamanoue Bldg. 1F 2-7-4, Dogen-saka, Shibuya-ku Tokyo 150-0043
Open:
Mon. to Fri. 16:00-23:00 (Last call / L.O. 22:00) Sat. 16:00-20:00 (Last call / L.O. 22:00)
Closed:
Sundays & holidays
---
5.

Kiraku in Shibuya (Ramen)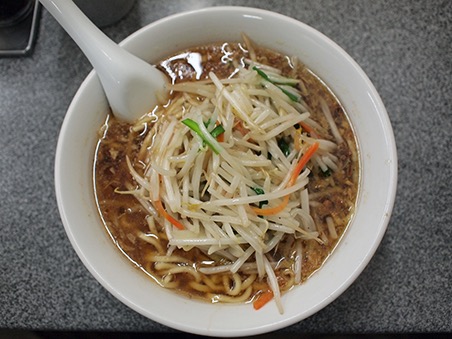 While I was studying abroad at Sophia University for my junior year, I would make it a point to tell people I met that I loved ramen, in the hopes that they would divulge the kind of intel you can't get from tourist guide books. One such friend took me to Kiraku in Shibuya, and I've been hooked ever since.

Knowing I was a big eater (I still am), my friend suggested I order the moyashi-men (soy sauce-based ramen with bean sprouts), yaki-gyoza (grilled dumplings), and chahan (fried rice). The meal changed my life.

At first glance Kiraku may appear like your standard hole-in-the-wall ramen joint serving up can't-go-wrong classics, but just one bite in I knew that I'd found something on another level entirely.

Admittedly, part of it was location and atmosphere: small, unassuming, and inconspicuous, this place sits not too far from the entrance to Shibuya's red-light district. And on my initial visit I was momentarily taken aback when I was asked to go aiseki (where you share a table with a stranger), something I'd never heard of before.

All of that served to enhance my experience of the ramen, which is rich with fragrant dried long onion. And the gyoza and fried rice are simple, but pack a tasty punch that'll leave you in the most glorious of food comas.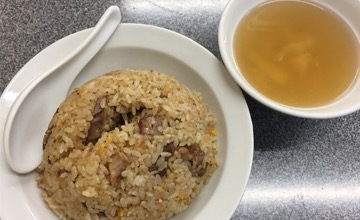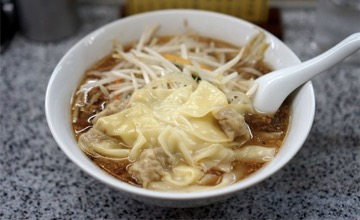 <RESTAURANT INFO>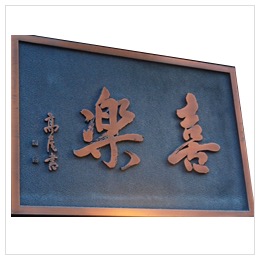 Kiraku
Address:
2-17-6, Dogen-saka, Shibuya-ku Tokyo 150-0043
---
6.

Guzman y Gomez in Shibuya (Taqueria)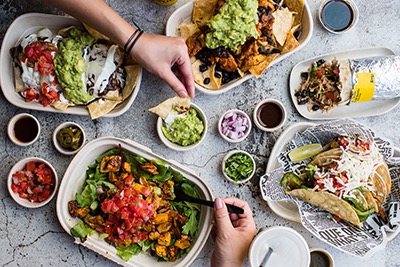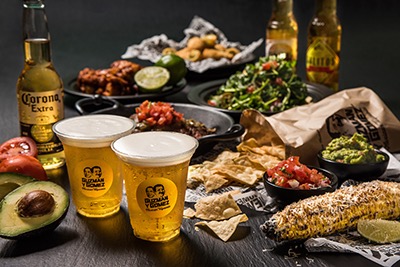 About three times over the course of a year, I'll find myself suddenly craving Mexican food. Classic expat problem.

Ever since the second arrival of Taco Bell, I've mostly been alternating between its Dogenzaka location and TEXMEX FACTORY, which is by SHIPS SHIBUYA. But recently I've added Guzman y Gomez to the mix.

GYG is a chain of taquerias from Australia, and authenticity be damned, I would recommend it wholeheartedly. Compared to the aforementioned two, you'll pay a little bit more, but the quality of the food is better.

I often get together with other hafu (half-Japanese), kikokushijo friends (the children of Japanese expats, AKA returnees) and study abroad buds, so sometime soon I hope to reserve the space and take advantage of their party plan.

They also have a location on the second floor of Laforet in Harajuku, also popular with expats and foreign tourist passerbys.

Some friendly advice? If you've lost track of how many frozen margaritas you've had, you've probably had too many.
<RESTAURANT INFO>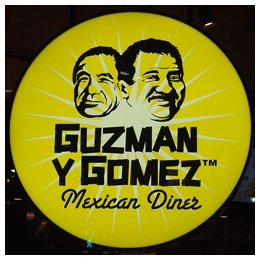 Guzman y Gomez
Address:
Daini Daigai Bldg. 1F 1-11-3 Jinnan, Shibuya-ku Tokyo 150-0043
---
7.

Kua'Aina Honten in Aoyama and Kua'Aina Miyamasuzaka in Shibuya (Hamburgers)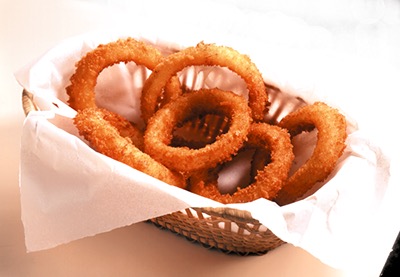 About four times a year, I require burgers as sustenance (as you may have noticed, as much as I love Japanese food, an American needs his indulgences).

When that urge strikes, I pig out on Kua`Aina's burgers. Burger King and Wendy's are certainly tempting options, but I've already had my share of fast food burgers growing up, so I opt for the premium variety.

The Tokyo honten (flagship) on the corner of Aoyama-dori and Kotto-dori (Antique Street) is a perfectly fine way to go, but because of the somewhat compact interior and steep, narrow stairs, I prefer to go to the Miyamasuzaka location, closer to Shibuya.

The original Kua`Aina was opened in Haleiwa, Hawaii, and as someone who someday hopes to ride the big waves on the famous North Shore, each visit to this burger joint is equally motivating as it is filling.

My order is always the same: teriyaki burger (1/4 pounder) and pastrami sandwich (as the stuff is so hard to come by in Japan), with a side of large onion rings.

Biting into a thick, juicy burger is how I remind myself that I was born in 'Merica.
<RESTAURANT INFO>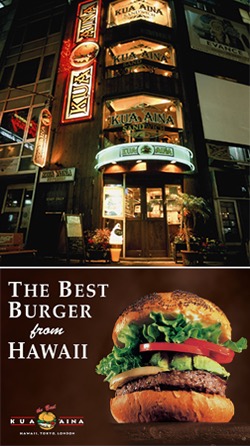 KUA`AINA Aoyama Honten
Address:
5-10-21 Minami-Aoyama, Minato-ku, Tokyo 107-0062
Open:
Mon. to Fri. 11:00-20:00 Sat & Sun 10:00-20:00
Closed:
No fixed holidays (except end-of-year and New Year holidays)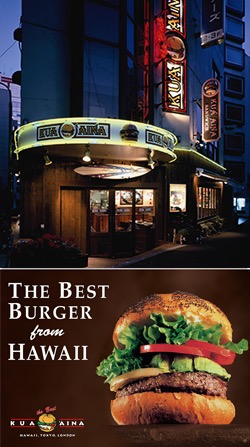 KUA`AINA Shibuya Miyamasuzaka
Address:
Maison Du You 1F 1-10-4 Shibuya Shibuya-ku, Tokyo 150-0002
Open:
Mon. to Fri. 11:00-20:00 Sat. & Sun. 10:00-20:00
Closed:
No fixed holidays (except end-of-year and New Year holidays)
---
8.

Epilogue
After tennis, a bunch of us will often go to Maisen Honten in Aoyama (reservations recommended), where they'll usually seat us in the Seiyo-kan wing (Western-style House).

There, BigBrother inevitably recounts his memories of the storied building.

One of his rugby buddies in high school lived in a large house near Maisen, where their team would have gasshuku (a team-building ritual where the members eat, sleep, and train together) during summer break. In those days, Maisen wasn't as big as it is today; in fact, the Seiyo-kan was a sento(public bathhouse) called Jingu-yu.

So him and his buddies would soak in the sento, then down a bottle of coffee milk, hand on hip—as is the Japanese way. Afterwards they would naturally gravitate to the restaurant next door, which at that time was under the banner Isen, where he would order the Isen teishoku (Isen meal), as well as the cream korokke (croquette), menchikatsu (breaded and deep-fried ground pork), and nasu-shin (eggplant pickles) à la carte.

On our way out, BigBrother inevitably points towards the area between the two entrances to the Seiyo-kan, saying, "And that's where the front desk was, where the attendant would sit..."
---
GOURMET & LIFESTYLE #001
Shibuya Restaurants That I Take My American Friends To - Maisen/Uoriki/Morimoto/Kiraku/Kua'aina
---
※2021/10/13: サイトのtitleタグが変更されました。