---
1.

Prologue
There's no city in the world where you can find a gastronomic culture as rich and varied as Tokyo. This fact seems to be common knowledge among expats living in Tokyo.

Even when compared to a multicultural metropolis like New York City—both a melting pot and a salad bowl—the gamut of culinary delights in Tokyo is of a different scope and scale entirely. And not just in terms of number of restaurants or variety of cuisine, but also in terms of ingredients you can get your hands on at supermarkets and groceries.

Today I'd like to talk a little bit about my favorite places to shop for food in Aoyama and Omotesando, Yoyogi-koen and Yoyogi-hachiman, and Yoyogi-Uehara.
---
2.

KINOKUNIYA International (Aoyama / Omotesando)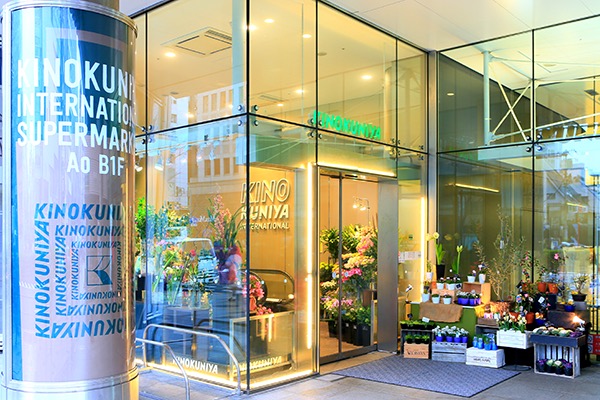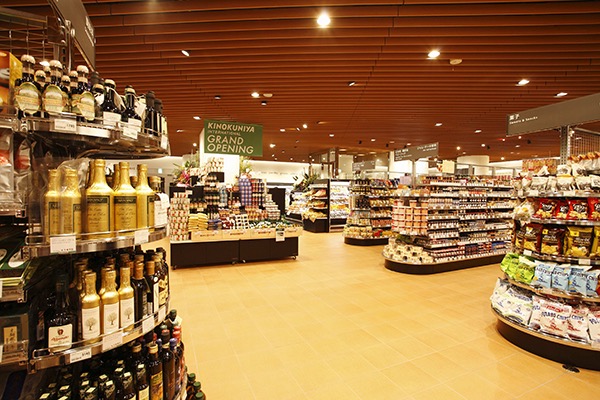 Several years ago, when I initially read that KINOKUNIYA was becoming a subsidiary of the East Japan Railway Company, I pre-emptively mourned for what I feared was the end for the luxury supermarket brand that I'd known and loved. I would no longer be able to mask my still-developing culinary skills with exceptional ingredients!

Thankfully, my fears proved to be unfounded, and the history and know-how cultivated by KINOKUNIYA continues to beat at the heart of this storied institution.

The food and ingredients you can get your hands on at KINOKUNIYA (and specifically the International Store located in Aoyama) are all delicious: Vegetables, fruits, meats, fish and other fresh produce, condiments, canned and jarred foods, the delicatessen, the bakery, and even the gauntlet of snacks that stand guard in front of the registers—all are world-class.

Foodies, gourmands, and epicures—and anybody who wants to refine their palate—I highly recommend becoming a regular shopper and trying everything it has to offer; you'll find that the experience is educational as well as enlightening.

And if trying everything sounds unreasonable, a reasonable compromise would be to try all of the KINOKUNIYA brand products.

My personal favorites? The fresh celery and the paninis. Growing up celery was the only vegetable that I didn't particularly like, but KINOKUNIYA has opened my eyes to the crisp delight, and my life has been richer for it.
<SHOP INFO>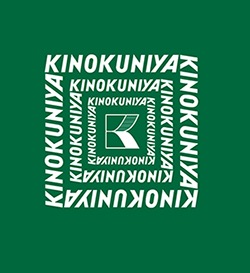 KINOKUNIYA International
Address:
AO Bldg. B1 3-11-7 Kita-Aoyama, Minato-ku Tokyo 107-0061
---
3.

Natural House (Aoyama / Omotesando)
Also along Aoyama-dori, just a few buildings over from KINOKUNIYA, is Natural House. I go here to buy my cereal and granola, or if I'm feeling under the weather, I'll buy myself a couple of the bento boxes that they have in the back.

This place is a pioneer of organic and natural produce in Japan, and I especially recommend their in-house brand of organic hoji-cha (roasted green tea). The roasting process removes most of the caffeine, so it's a calming drink that'll help you end your day with a sense of relief.
<SHOP INFO>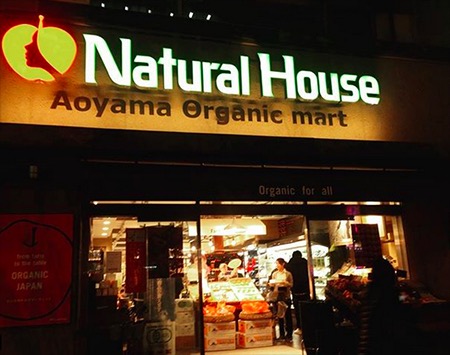 Natural House (Aoyama / Omotesando)
Address:
3-6-18 Kita-Aoyama, Shibuya-ku, Tokyo 107-0061
Open:
9:30-21:00 / Sun 9:30-20:00
Closed:
No fixed holidays (except Year-end and New Year holidays)
---
4.

Seijo Ishii Tomigaya Store (Yoyogi-koen / Yoyogi-hachiman)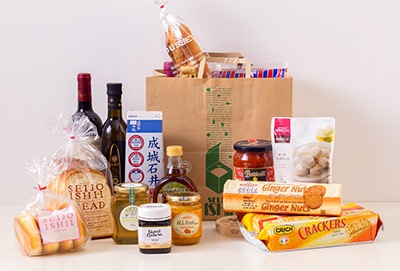 This luxury mini food market is located just a couple of minutes from my office and is open 24 hours—so for me it's basically a second refrigerator. Also nearby is a Natural Lawson convenience store (Seijo Ishii is a subsidiary of convenience store franchise chain Lawson), which I also go to often, but all in all the products at Seijo Ishii are more to my liking.

For lunch I like to grab some shumai (steamed dumplings filled with pork or shrimp) or mabo (mapo) doufu. If I'm up late at night working and I need to let off some steam, I'll buy one of the many varieties of premium cheesecake and scarf down about half.

They also have a great selection of beers, wines, and other liquor, so it's very convenient if you suddenly decide there's reason to celebrate, or if your get-together is running short on booze. Don't forget to grab a pack of mixed nuts.
<SHOP INFO>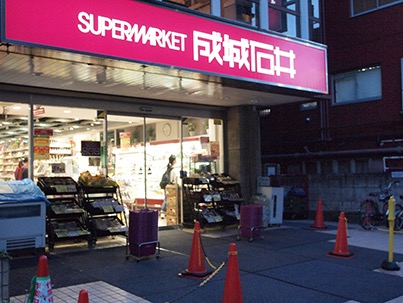 Seijo Ishii Tomigaya Store
Address:
1-9-16 Tomigaya, Shibuya-ku, Tokyo 151-0063
---
5.

Kaldi Yoyogi-uehara Store (Yoyogi-uehara)
This branch of the popular import food store is located inside the Yoyogi-uehara Station building. Kaldi Coffee Farm got its start as a wholesale distributor of coffee beans, and so to this day it's perhaps best known for offering quality beans at relatively low prices.

There are a number of well-known coffee shops and roasters in the Yoyogi-uehara and Yoyogi-koen areas, but if you're looking to get your money's worth, Kaldi or the nearby OK Store sell excellent coffee.

I like to start off my day with a cup of Kaldi's Morning Blend—specifically I'll brew myself a thick, rich cup of coffee to which I add sugar and milk to make a café au lait. And if I happen to have some Pporo Chocolat (a snack which lies somewhere between a brownie and chocolate cake) on hand, I'm instantly in a good mood.

Kaldi is also where I'll buy pho noodles, bee hoon (rice vermicelli), and pasta. If you're looking for something to pair with beer or wine, I recommend the fresh ham slices. The ready-made green curry broth is also pretty fantastic, not to mention easy to make—just add some veggies like eggplant, green peppers, or bamboo shoots, and you have yourself a meal.
<SHOP INFO>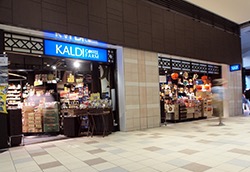 Kaldi Yoyogi-uehara Store
Address:
ACORDE Yoyogiuehara 1F, 3-8-5 Nishihara, Shibuya-ku, Tokyo 151-0066
---
6.

Gaia Yoyogi-uehara Store (Yoyogi-uehara)
This mini market selling organic and macrobiotic foods is just a few minutes away from Yoyogi-uehara Station.

It's a proper health food store, and the prices reflect that, but I've found that when it comes to the best organic produce and other food products, organic does taste better—and there's something about that distinctive earthy, green, life-filled nature smell—so I try to do as little as possible to whatever ingredients I end up buying here.

Staples of my kitchen that I buy here include dried beans from Alishan and Vox spices. Both are slightly more expensive than their non-organic counterparts, but again, once you get hooked on that that subtle smell of nature, it's just not the same when you use other beans and spices.
<SHOP INFO>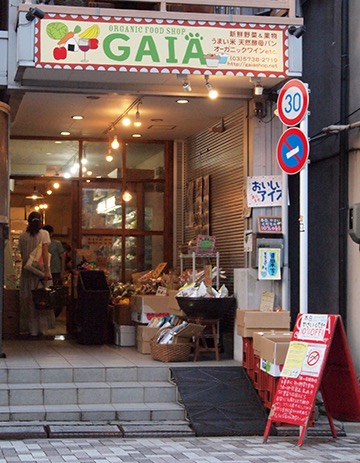 Gaia Yoyogi-uehara Store
Address:
Prado 1F, 3-23-6 Nishihara, Shibuya-ku, Tokyo 151-0066
Open:
Mon to Sat 11:30-20:00 / Sun and holidays 11:30-19:30
---
7.

Epilogue
BigBrother has been a KINOKUNIYA fan since he was a kid, or as he puts it, "78% of my body is made of KINOKUNIYA". I'm not exactly clear on the significance of that number, but suffice it to say he is enamored with anything and everything that the place has to offer. Ask him to cook a KINOKUNIYA-bought steak, and he'll serve you up a meal more satisfying than some well-known steakhouses.

Whenever we go to the International Store in Aoyama to buy groceries, he recounts how "before KINOKUNIYA moved into this funny-looking building, it used to be a nice two-story supermarket." And he continues, "I remember how the fresh orange juice they sold in the back of the first floor was the most delicious in the world."

He fondly remembers how "The air freshener they used in the elevator always smelled great, so I'd want to ride the elevator all day. Well, truth be told, it was really because the lady operating the elevator was quite stunning."

Apparently after grocery shopping he'd have his father buy him books on foreign cars at Shimada Yosho, the bookstore that used to sit opposite KINOKUNIYA along Aoyama-dori.
---
GOURMET & LIFESTYLE #002
High-End Tokyo Supermarkets Selling International Foods (1) From Aoyama to Yoyogi-uehara
---
※2021/10/13: サイトのtitleタグが変更されました。