Overview
Supermarkets in Hiroo
Supermarkets in Roppongi
Supermarkets in Azabu-Juban
---
1.

Prologue
Of the more than 120 foreign embassies in Tokyo, 68 are located in Minato Ward.

Many of those who work in those embassies or in foreign companies in the area live along with their families in the neighborhoods of Hiroo, Azabu, and Roppongi. As a result, there are many local supermarkets in these areas that cater to expats.

These expat-friendly supermarkets carry fresh produce, meat, and fish, and consumers can buy high quality groceries, albeit at a slightly high price point.

You can get your hands on ingredients from around the globe, and just strolling down the fully stocked aisles and looking at what's on offer can be like a whirlwind overseas trip. Grocery shopping has never been such a joy.
---
Supermarkets in Hiroo
2.

MEIDI-YA STORE Hiroo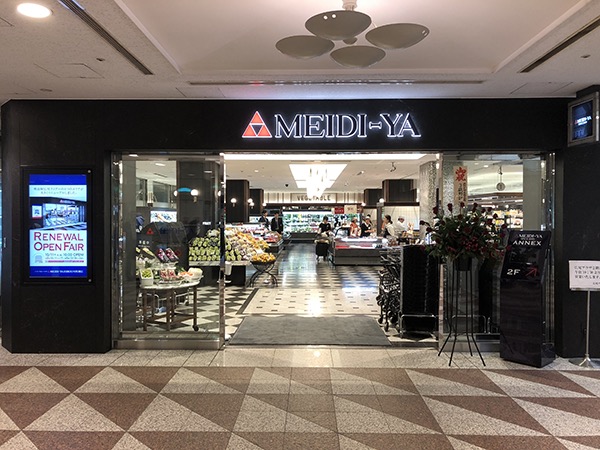 The spacious Hiroo branch of this luxury supermarket founded in 1885 offers customers a leisurely shopping respite.

Try any of the fresh produce or other fresh foods—all of it is delicious. The quality of the fruits, especially, is superb.

In the deli corner sausages are sold by measure, and you can also get cuts of cheese shipped to Japan by air from France and other countries. Buy as much as you desire, or ask for smaller cuts of a variety of cheeses.

The "My Jam" series of excellent original jams are thickly sweet without overpowering the natural taste of the fruit. Word has it that author Natsume Soseki was especially a fan of strawberry.

I also recommend Meidi-ya's canned Vienna sausages, which have a distinct taste that will have you hooked. Drip a little bit of mayonnaise and soy sauce on top and they will go wonderfully with white rice.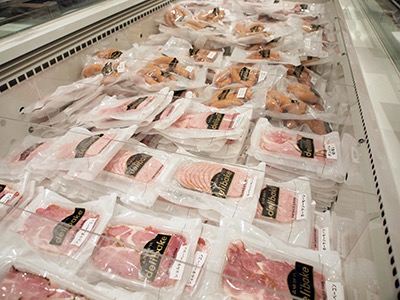 <STORE INFO>
MEIDI-YA STORE Hiroo
Address:
Hiroo Plaza 1F, 5-6-6 Hiroo, Shibuya-ku, Tokyo 150-0012
Closed:
No fixed holidays except New Year's Day
---
3.

NATIONAL AZABU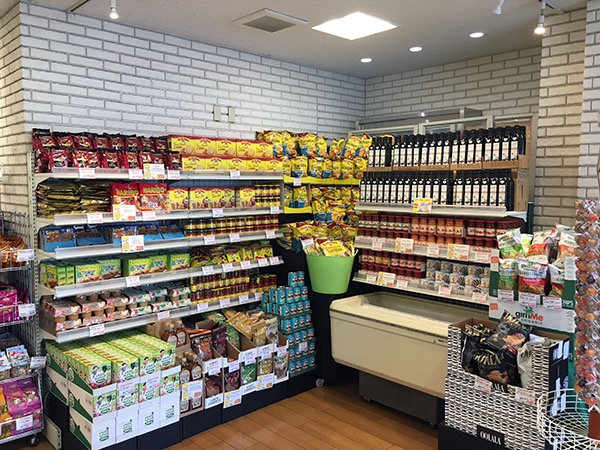 A visit to National Azabu is like a visit to a supermarket overseas, with more local expats than Japanese customers.

In terms of the products they carry, there is a wider selection of foreign products than there are Japanese products, so you will leave feeling like you are coming home from a trip overseas.

The peanut butter, which is made in the store by crushing fresh peanuts, is magnificently thick and rich.

Surprisingly, National Azabu is owned and operated by an affiliate of Tohokushinsha Film Corporation—known for producing television commercials, foreign TV dramas, and distributing films.
<STORE INFO>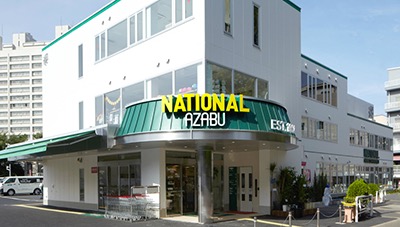 National Azabu
Address:
4-5-2 Minami Azabu, Minato-Ku, Tokyo 106-0047
Closed:
No fixed holidays (except New Year's holidays)
---
Supermarkets in Roppongi
4.

MEIDI-YA STORE Roppongi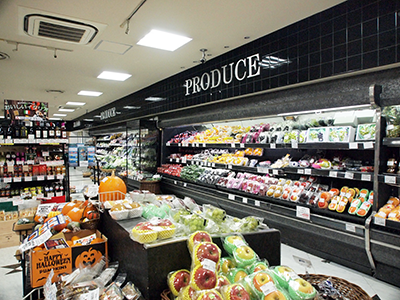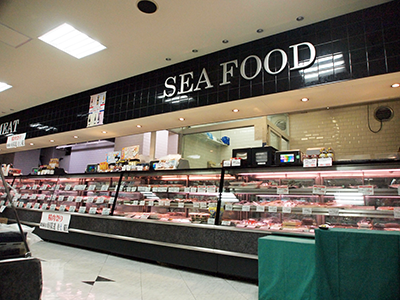 The Roppongi branch of Meidi-ya has been in business for roughly 60 years (see above for the Hiroo branch). It is a vital lifeline for locals as well as those who work in Roppongi.

Personally, I love Meidi-ya's omelets, and whenever I have business in the area I make sure to stop by and eat one before heading home.

Unlike the trendy patisseries out there that make low-sugar cakes, the cakes here are made with rich, sweet cream, and packed with plenty of fruit.
<STORE INFO>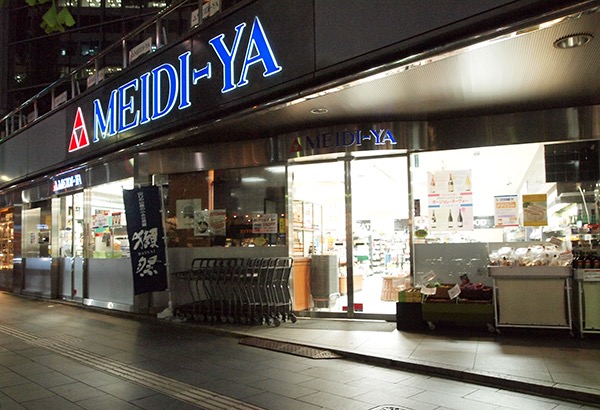 MEIDI-YA STORE Roppongi
Address:
Engyo-Kaikan Bldg. 1F, 7-15-14 Roppongi, Minato-ku, Tokyo 106-0032
Closed:
No holidays (except New Year's Day)
---
Supermarkets in Azabu-Juban
5.

Nissin World Delicatessen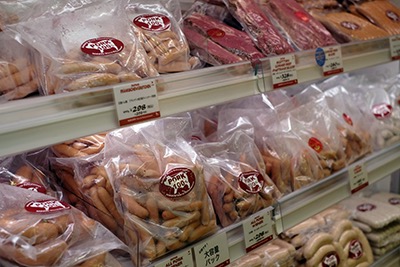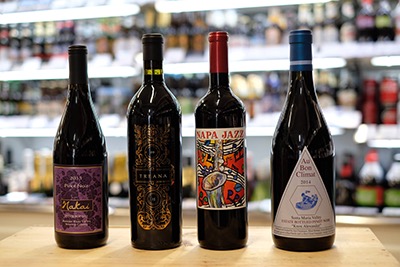 This international supermarket in Higashi-Azabu (Azabu-Juban) is operated by a company that got its start producing ham and other processed meat products. No surprise, then, that it carries an impressive variety of ham and sausages, all worth trying. Hanging on the wall behind the counter in the meat department is a sign that speaks to Nissin's storied past as a purveyor to the Imperial Household Agency (the permission system has since been abolished).

Nissin mostly caters to the expat families from around the world who live in the neighborhood, and so in terms of imported foodstuffs it arguably has the biggest selection.

You can find many varieties of olive oil, salt, and other similar ingredients, and I enjoy the opportunity to select something new on each visit.

Furthermore, they have one floor dedicated to liquor, including a great variety of wines. On many occasions I have encountered wines for the first time—wines that I've never been able to find in any other store.

Apparently Arnold Schwarzenegger paid Nissin a visit while he was on a trip to Japan as governor of California, and there is a picture of him hanging on the wall inside.

Around the elevator you can find notices posted by expats soon to leave the country who are looking to sell their car or furniture. It's the small things, like this, that make it feel like you are overseas.
<STORE INFO>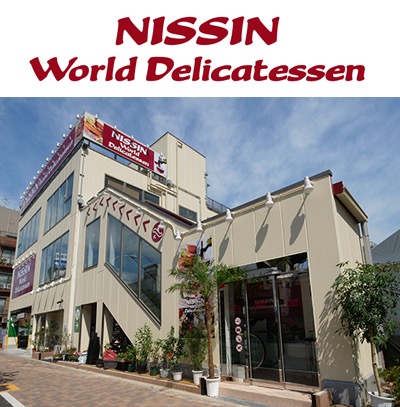 Nissin World Delicatessen
Address:
2-32-13, Higashi-Azabu, Minato-ku, Tokyo 106-0044
---
6.

Picard Azabu-Juban (frozen foods)
Picard is a French grocery store selling only frozen foods. It opened its first store in Japan in 2016 and currently has seven locations in Tokyo, including along Kotto-dori in Aoyama and Hiroo.

I was skeptical at first that frozen foods could ever satisfy, but all of the offerings are high quality and quite tasty.

Compared to Japanese frozen foods, the prices are slightly high. But I've especially taken a liking to the escargo, and I always keep some in my freezer in case I receive sudden visitors.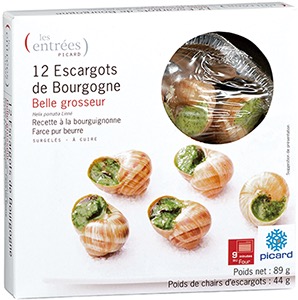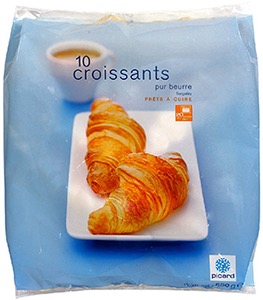 <STORE INFO>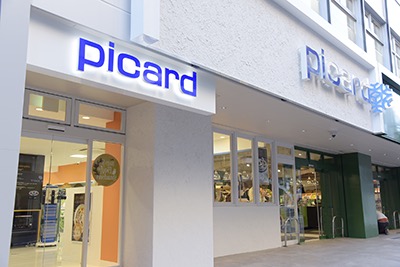 Picard Azabu-Juban
Address:
2-9-2 Azabu-juban, Minato-ku, Tokyo 106-0045
---
7.

Epilogue
The clientele is largely a mix of affluent expats and Japanese, in both the material and the spiritual sense. More than once I've lined up in front of the cash registers with just a few items in my cart, and the kind souls in front of me would let me skip ahead and pay for my groceries first.

And the experience of reconnecting with a snack or condiment on the shelves that I'd encountered during my time abroad is one of pure joy—as if I'd just run into a long-lost friend.

At these luxury supermarkets you'll also encounter capable parents and their well-behaved children, worlds apart from the kind of budget supermarkets you'll often find in the suburbs, where children run amok, let loose by parents who refuse to parent.
---
GOURMET & LIFESTYLE #003
High-End Tokyo Supermarkets Selling International Foods (2) From Hiroo to Roppongi
---
※2021/10/13: サイトのtitleタグが変更されました。