---
1.

Prologue
Up until now, the apartments I've lived in have been compact, and partly because of that I've had very little interest in interior design. At home I spend so much time working at a desk that I did get myself an Aeron Chair from Herman Miller; I am also very particular about audio equipment. Other than that, all of my furniture is stuff I've gotten from friends, or just the bare minimum from Ikea and Nitori (ever since Nitori opened up in Shinjuku and Shibuya I've been a frequent customer).

When it comes to stationery or smaller items, I get a lot of my stuff from Loft in Shibuya or the Tokyu Hands in either Shibuya or Shinjuku.

But ever since I started getting more translation work from T Japan: The New York Times Style Magazine, I feel like the percentage of furniture and interior design-related articles that come my way has increased, and little by little I've become interested in the topic.

And it turns out that there are many well-known Japanese and foreign interior design stores in the Omotesando and Aoyama areas—so I started making the rounds as research.

In terms of practicality or bang for your buck, I still think Ikea and Nitori products are excellent, but when it comes to design and how it actually feels to use a product, the items you can get at high-end interior design stores are substantially superior.

In America, it feels like well-to-do folks often have a ritual of inviting over friends or acquaintances just to show off new furniture or decor. For them, the home is not just their living space, but a kind of performance space for show.

Part of it may be that in a place like North America where there is so much land area, acreage alone doesn't sufficiently demonstrate to others the amount of financial success a person has had. It became necessary to show off taste and opulence through furniture and fixtures.

Living in Tokyo has brought me to that realization.

In any case, it's made me want to make it to a level where I can buy furniture from an interior design store in Aoyama.
---
2.

Cassina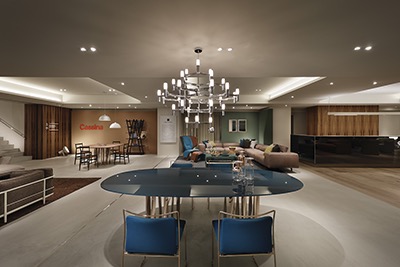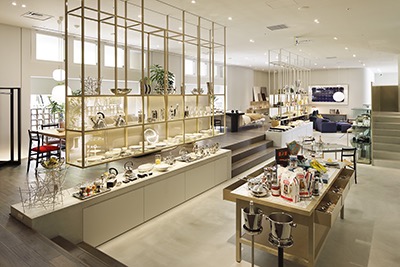 Cassina is an Italian furniture maker with over 90 years of history, known for its high-end designer furniture. It is synonymous with Italian industrial design.

It is especially known for its many collaborations with world-famous architects. The brand's most iconic products include Le Corbusier's LC2 armchair and LC4 lounge chair, Gerrit Thomas Rietveld's Red and Blue Armchair and Zig Zag Chair, and Charlotte Perriand's Mexique Table, and many more.

The Aoyama flagship is located near Icho Namiki-dori (an avenue lined with gingko trees) and carries not only Cassina furniture but also products from Ixc., Cassina's relatively more affordable sub-brand selling both select and original products.
<SHOP INFO>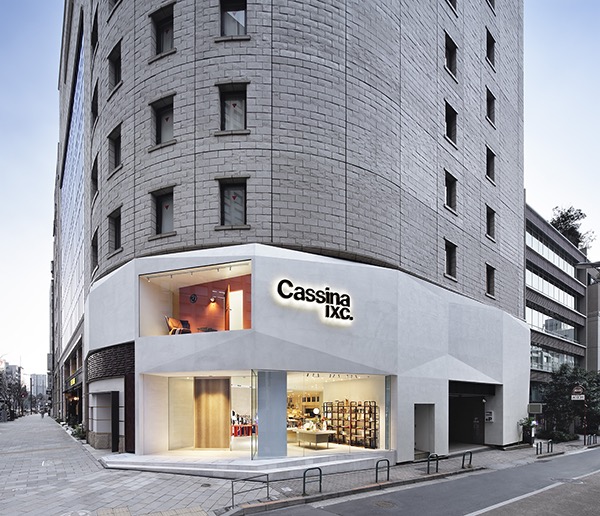 Cassina ixc. Aoyama shop
Address:
Unimat Bldg. 1-3F, 2-12-14 Minami-Aoyama, Minato-ku, Tokyo 151-0063
---
3.

BoConcept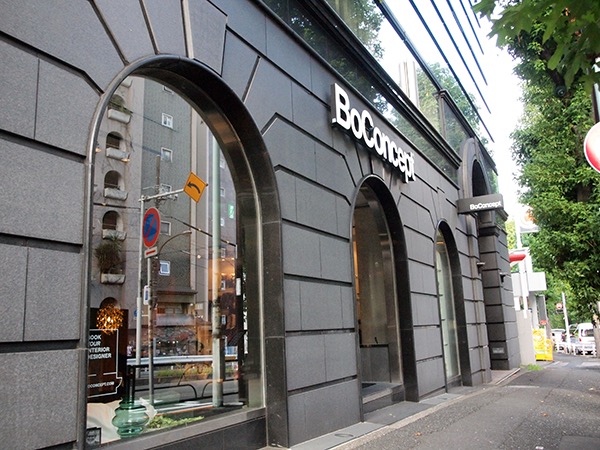 This Danish interior design brand has over 65 years of history selling affordable luxury products.

Danish design, and Scandinavian design as a whole, is about simplicity and functionality. One of the great things about BoConcept is that you can order customized furniture, choosing from a variety of shapes and sizes, materials and colors.

One of the brand's best-known designs is the Squilla Chair, which was inspired by the curve of a tennis ball. (Outside of Japan the Squilla Chair appears to be known as the Imola Chair.)

When I think of famous Danish brands, I think of Lego (for me this is a relatively recent thing, as up until around college I was convinced Lego was an American brand). In that way I imagine BoConcept furniture pieces are building blocks—meant to be combined in a way that suits the space and the lifestyle in question.
<SHOP INFO>
BoConcept Aoyama flagship Store
Address:
2-31-8 Minami-Aoyama, Minato-ku, Tokyo 107-0062
Open:
Weekdays 11:00-19:00 / Sat, Sun and holidays 11:00-20:00
---
4.

hhstyle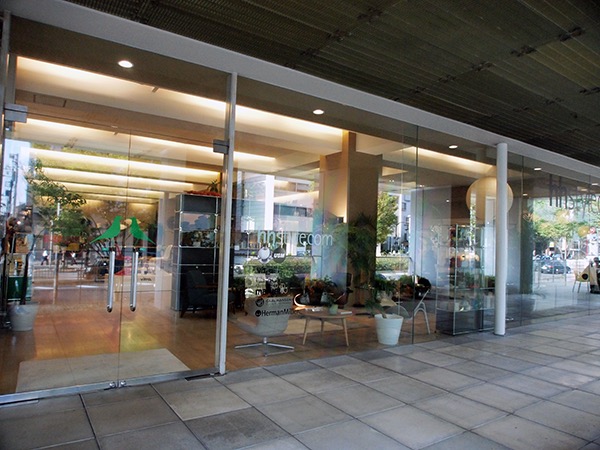 Hhstyle sells a range of designer furniture, including from the American maker Herman Miller, Vitola and USM Haller from Switzerland, and the Japanese maker Maruni Wood Industry.

The main attraction of the Aoyama flagship and showroom is the wall display, which features 100 chairs. It's a design history exhibit that's worth a visit in and of itself. In general the product displays arouse the imagination by mixing and matching products from various brands instead of displaying brands separately.

Side note, the "hh" stands for "hundred happenings"—in the hopes that the store becomes a place for many new encounters and discoveries, and that customers come not with one set of values, but a hundred different ways to look at a single product.

Come to think of it, BigBrother is always saying something similar—that if you want to deepen your understanding about a certain field or topic, you need to look at 100, or depending on the thing, 1,000 examples in order for something to click.
<SHOP INFO>
hhstyle
Address:
NTT Aoyama Bldg. 2-7-15 Kita-Aoyama, Minato-ku, Tokyo 107-0061
---
5.

Actus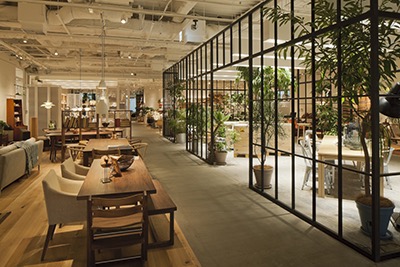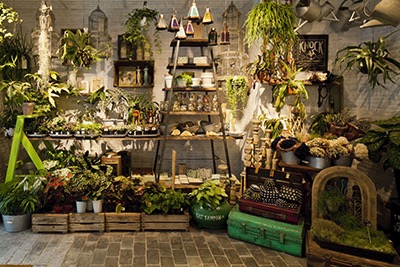 Actus is a pioneering Japanese company that was one of the first to import high-end European furniture into Japan. The aesthetic is a simple and natural lifestyle. In addition to furniture, it also sells various interior design products related to clothes, food, and housing.

Although it is mainly known for its imported furniture, the company has also put a lot of time and energy into the development of its original in-house brand.

The brand's best sellers are sofas, specifically the 3350 leather sofa from Five by Five, and the Stockholm fabric sofa from Danish brand Eilersen.

The brand also has Actus Kids, a collection of products geared for children, including beds, study desks, wall stickers, and randoseru backpacks. You'll find everything you need for turning a compact kid's room into the place to be.
<SHOP INFO>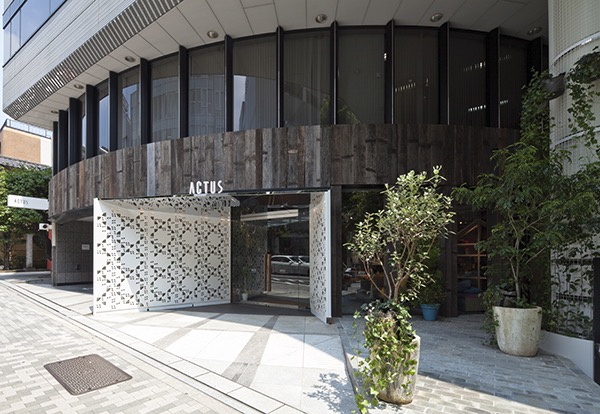 Actus Aoyama
Address:
2-12-28 1F Kita-Aoyama, Minato-ku, Tokyo 107-0061
---
6.

Lloyd's Antiques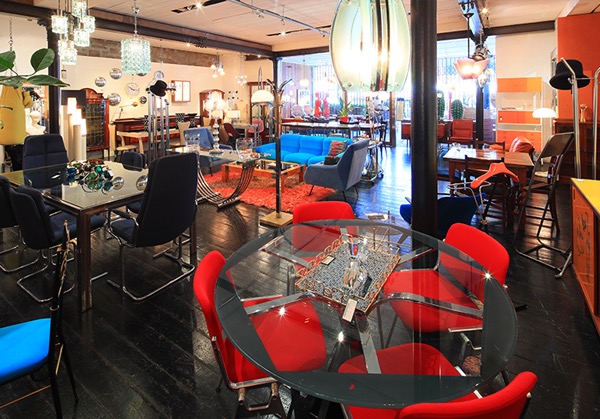 Visiting Lloyd's Antiques' Aoyama store is like visiting an art museum. The store is lined with antique furniture collected from across Europe—chiefly the U.K.

Inside the spacious store you'll find furniture, fixtures, and zakka from a range of eras and styles. The Classic Line is comprised of British antiques; the Modern Line is overflowing with the warmth of Scandinavian design; the Contemporary Line is made up of edgy Italian designs; the Country Line is a collection of furniture from rural Europe.

Each of the pieces have been repaired by a craftsperson in Europe, and it feels as if they still retain a beating heart—whether that be tradition or the bonds of parent and child passed on over time.

Although the name of the store and the logo feel completely and utterly like some time-honored European institution, Lloyd's Antiques is actually one of Japan's most well-known interior design stores, having opened its first store in Tokyo in 1988.

At the time Japan had come out of its post-war economic boom and was well into its bubble economy period. The founder noticed that Japan was losing touch with its custom to take care of material things. He hoped that by importing antique culture from Europe, he could reignite that philosophy.
<SHOP INFO>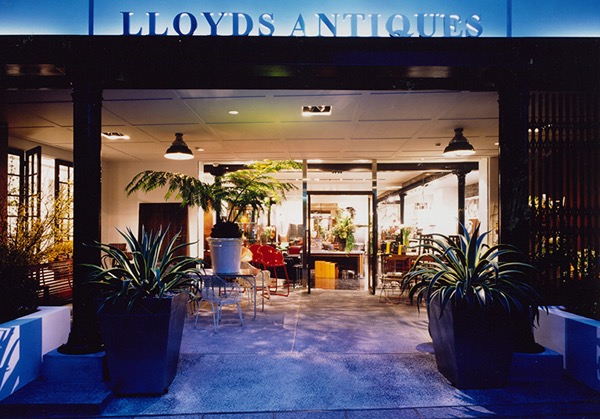 Lloyd's Antiques
Address:
3-1-30 Jingumae, Shibuya-ku, Tokyo 150-0001
---
7.

Cibone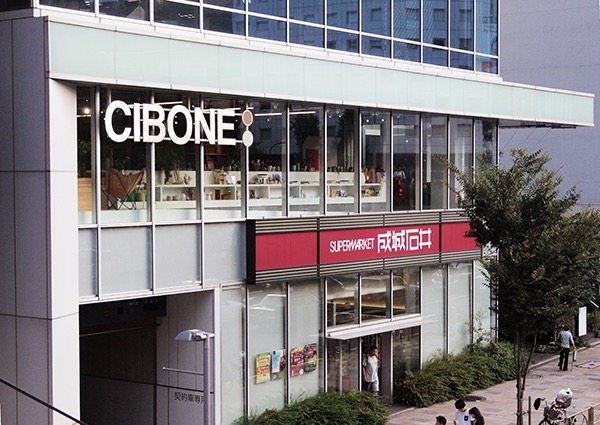 Since relocating and revamping the brand in 2014, Cibone's philosophy has been "New Antiques, New Classics". It is a store and brand that proposes lifestyle through interior design.

The furniture is, of course, fantastic, but I would especially recommend the simple but gorgeous crafts, fixtures, tableware, and zakka—all intended to be a long-term investment. They even have beauty products, room fragrances, and baked sweets.

Just inside the Aoyama flagship's entrance is a gallery space that holds a new exhibition every 1 to 2 months.
<SHOP INFO>
CIBONE
Address:
2F 2-27-25 Minami-Aoyama, Minato-ku, Tokyo 107-0062
---
8.

Francfranc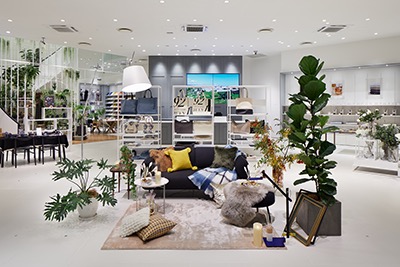 Francfranc is a major Japanese interior design store with over 100 locations across Japan. It is all about "casual stylish" home furnishings.

Compared to the simple and economical designs of Muji and the Scandinavian style of Ikea, Francfranc is more about individualistic designs and decorative patterns. (They also have plenty of simple designs as well.) People who want to have a little bit of fun with their interiors will find high quality products at affordable prices.

It's most popular products include aroma diffusers—which come in a variety of shapes—tableware, a Rabbit Rice Spoon, a table lamp shaped like a French bulldog, and more. There's lots of cuteness to go around, and it's no surprise that Francfranc is especially popular among women in their twenties and early thirties.
<SHOP INFO>
Francfranc
Address:
Spline Aoyama Tokyu Bldg 1F/2F 3-1-3 Minami-Aoyama, Minato-ku, Tokyo 107-0062
---
9.

Zara Home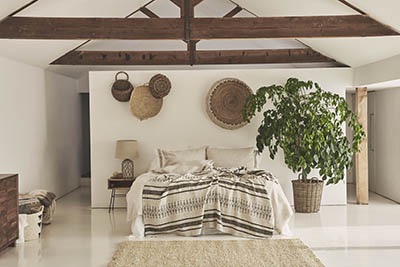 Zara Home is the home furnishing store run by the same Spanish apparel manufacturer behind the fast fashion brand Zara. The product lineup features fresh designs that pre-empt coming trends, and expensive-looking items are actually available at very affordable prices.

The brand carries mostly linens and other textiles for the bedroom and the dining room, as well as tableware, roomwear, and various other zakka (miscellanea and curio). The most popular products are the bed sheets and bed covers, which come in a wide variety. If you're ever in the mood to redecorate—with for something different—then this is your place.

There is an impressive variety of cushion covers, chest knobs, napkins, tablecloths, and more. For people who are always inviting friends over and hosting dinner parties, you should have no trouble finding a conversation piece for your home.
<SHOP INFO>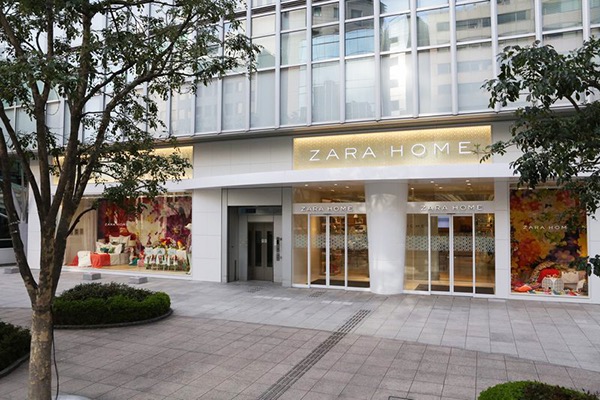 ZARA HOME Aoyama
Address:
Aoyama Rise Square 1F, 5-1-22 Minami-Aoyama, Minato-ku, Tokyo 107-0062
---
10.

Area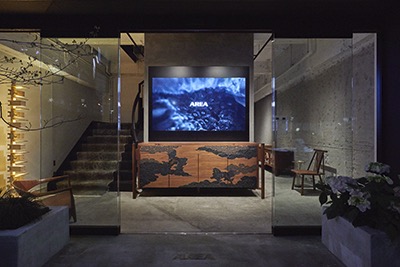 This high-end Japanese home furnishing brand operates a location near Gaienmae Station. It's philosophy is that an interior space (or area) is made by the space itself and the pride that is poured into it. As such it doesn't limit itself to trends—it is a forward-thinking producer of <i>wa</i> (Japanese-style) interiors.

The flagship Area Tokyo is located in Kita-Aoyama, and is filled with original furniture pieces made using only choice materials. And there are members of the staff who specialize in helping put together an entire selection of interior furnishings—they will help you plan out the interior of your home. They also sell sofas, dining room furniture, and a large number of one-of-a-kind tabletops. Customers can choose their tabletop from a variety of sizes and designs and order a custom-made table. Someday I hope to order a table here myself—one that will last a lifetime.
<SHOP INFO>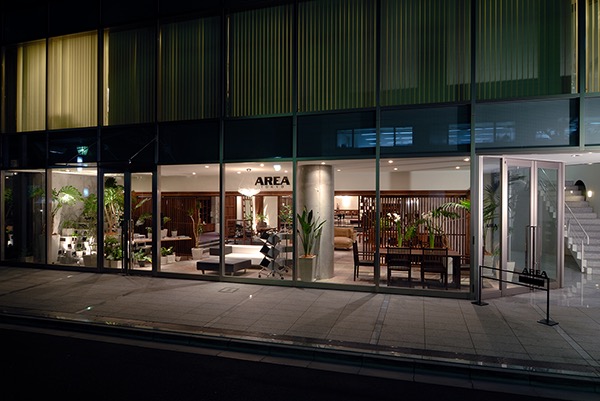 AREA
Address:
1F 2-10-28 Kita-Aoyama, Minato-ku, Tokyo 107-0061
Closed:
No holidays (except year-end and New Year's holidays)
---
11.

Epilogue
Scarlet often comments on how affluent Japanese—specifically the nouveau riche—spend their money in questionable, crude ways when it comes to making purchases that require a degree of taste in design or creativity.

For example, when it comes to buying a car, most will buy the kind of German car that everybody knows in one of the low-grade colors usually offered for free (in most cases white).

She says that if you're in the market for a German car, the unique qualities and characteristics of each manufacturer only really start manifesting themselves from the mid-grade models—5 million yen and up. So wanting to save money on the paint job is stingy, to say the least.

In other words, she says, those buyers don't know much about cars, nor do they have taste in colors—they're just looking to buy a white car from a famous manufacturer.

Naturally, having had little experience riding luxury cars, their home interiors are often museums dedicated to the cheap and gaudy.

My guess is that's because strangers will see what kind of car you ride, but they will never see what the inside of your house looks like.

According to Scarlet, when it comes to choosing cars and interior design, taste is an extension of intelligence.

What kind of clothes is that person wearing? What kind of furniture and decor do they have at home? Scarlet maintains that these things are an expression of that person's personality and intelligence.
---
GOURMET & LIFESTYLE #004
Furniture, Interior Design, and Zakka Stores Around the Aoyama Neighborhood
---
※2021/10/13: サイトのtitleタグが変更されました。