---
1.

Prologue
There are many foodie finds in the Oku-Shibu area, the neighborhood between Yoyogi-Koen Station (Tokyo Metro Chiyoda Line)/Yoyogi-Hachiman Station (Odakyu Line) and Shibuya.

There are long-established locations that have been in business for over 20 years, and there are newcomers that set up shop in the past few years.
The area is also home to NHK and the Issei Miyake offices, and has a high concentration of stylish creative industry insiders.

As KAZOO covered the local coffee shops in his article "Coffee Shops/Cafes In the Yoyogi-Koen and Oku-Shibu Neighborhoods" (GOURMET & LIFESTYLE #005), I'd like to report on the cafe/diners in the area that serve good food and drink. This will be a three-part series.
---
2.

BONDI CAFÉ Yoyogi Beach Park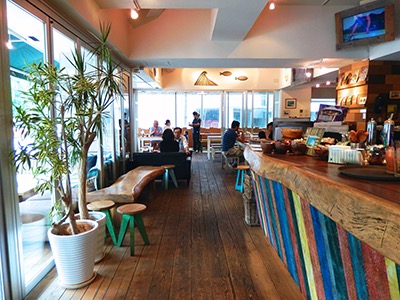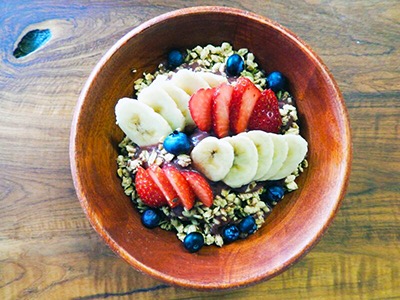 BONDI CAFÉ Yoyogi Beach Park is located right by the crossing on the West side of Yoyogi Park with the koban police box. Lookout for the terrace seating. The decor is inspired by Bondi Beach in Australia, giving the cafe a cozy, relaxed atmosphere. The healthy menu options are made using choice ingredients, and there is so much variety that I often need to take a moment to figure out what I want to order. They're open until late—making this a great place to unwind after a long day at work.
<CAFE INFO>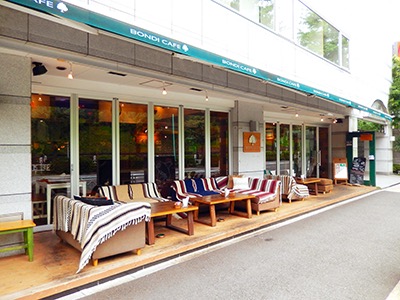 BONDI CAFÉ Yoyogi Beach Park
Address:
Barbizon55 1F, 1-15-2 Tomigaya, Shibuya-ku, Tokyo 151-0063
Open:
9:00-26:00 (Last Call 25:00)
---
3.

NEWPORT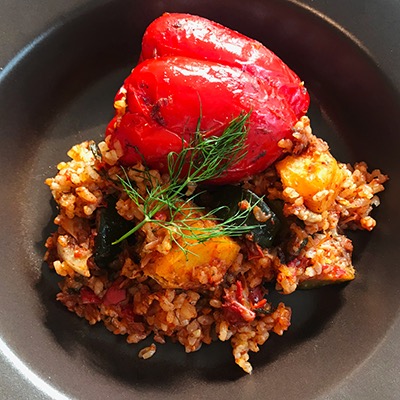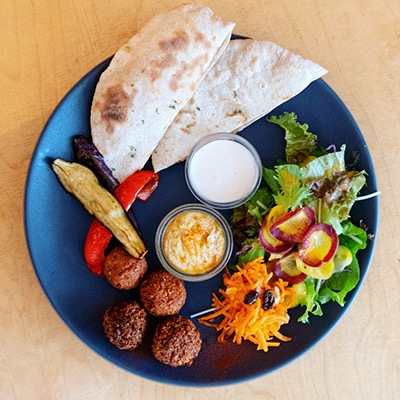 Newport, located along the street in front of Yoyogi-Hachiman Station, just reopened after a revamp in September 2018. In its earlier iteration it was more of a stylish cafe, but now it is a diner serving choice wines and food. The falafel plate comes with seasonal vegetables, and is a feast for both the eyes and the stomach—sure to make a girl happy. The music is carefully selected and serves to enhance the wining and dining experience.
<CAFE INFO>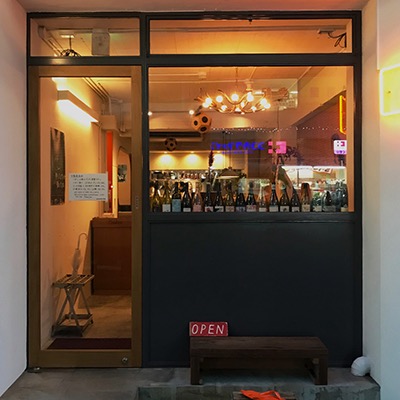 NEWPORT
Address:
Mori Bldg. 1F, 1-6-8 Tomigaya, Shibuya-ku, Tokyo 151-0063
Open:
Mon, Thu, Fri 11:00~14:30, 17:00-21:00 (Last Call) / Sat 11:00~21:00 (Last Call) / Sun. 11:00-20:00(Last Call)
Closed:
Tuesdays and Wednesdays
---
4.

15℃
This is the sister cafe and diner of the popular Yoyogi-Koen bakery 365 Nichi, serving up light meals from 7:00 a.m. to 11:00 p.m. There are a bunch of great coffee options, but they also have a great selection of breakfast items and dinner items. The breakfast menu includes "365 Nichi Pan" (bread), "365 Nichi Gohan" (rice), and a Croque Madame sandwich.
<CAFE INFO>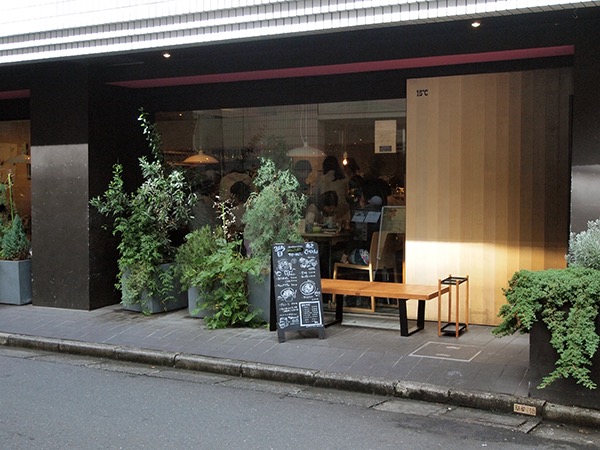 15℃
Address:
1-2-8 Tomigaya, Shibuya-ku, Tokyo 151-0063
Open:
CAFE 7:00 - 17:30 / TAKEOUT CLOSE 23:00
---
5.

Le Chalet
Le Chalet is the cafe adjacent to Levain, the popular sourdough specialty bakery in the Tomigaya neighborhood. The lunch options made using Levain bread are highly recommended. The atmosphere is like being in a summer retreat in Karuizawa, an urban oasis where the flow of time seems to slow down.
<CAFE INFO>
Le Chalet
Address:
2-43-13 Tomigaya, Shibuya-ku, Tokyo 151-0063
Open:
Check website for details
---
6.

LIFE
代々木八幡にオープンして15年になる『LIFE』は、カフェのような雰囲気で、本格的なイタリアンが楽しめる人気店です。ランチ・メニューが豊富なので昼時は、近所で働く人たちで賑わっています。参宮橋にもパンとコーヒーが楽しめる姉妹店『LIFE son』もあります。オーナーの相場さんは、パスタのレシピ本など様々な書籍も出されている、知る人ぞ知る有名人です。
<CAFE INFO>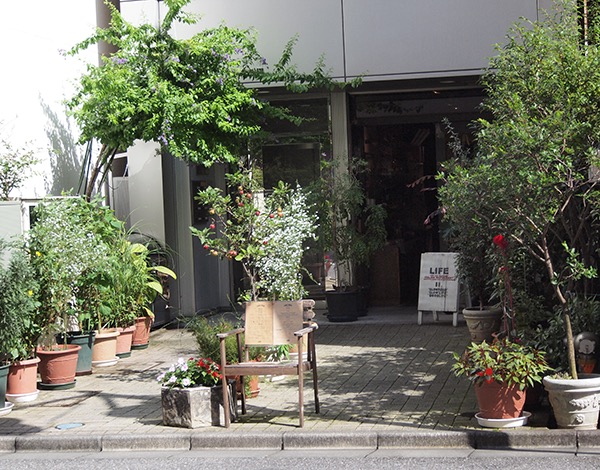 LIFE
Address:
1-9-19 1F, Tomigaya, Shibuya-ku, Tokyo 151-0063
Open:
Lunch 11:45~14:30 / Dinner 18:00~22:00
---
7.

Tomigaya TERRACE
As the name suggests, the inside of this diner is like one big terrace. On clear days, the floor-to-ceiling front windows are opened to let the fresh air in. As they serve lunch until 16:00, this is a great place to go if you find you've missed lunch because you were too busy with work. At night, you'll see foreigners, families, and girls' night outs, keeping the place bustling until late.
<CAFE INFO>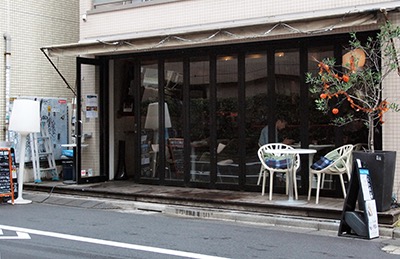 Tomigaya TERRACE
Address:
1-14-13 1F, Tomigaya, Shibuya-ku, Tokyo 151-0063
Open:
11:30~23:00 (last call22:00) Lunch 11:30~16:00
---
8.

Cafe-Diner S'
Cafe-Diner S' is nestled on a quiet side street off of Oku-Shibu's main thoroughfare (the street leading to Tokyu Department Store's main store). Their signature dish is hamburg steak, and although they take their time preparing the dish, it is completely worth it. The servings are generous—try the french fries topped with anchovies and sour cream. Lunch is served until 3:00 p.m., perfect for a late lunch.
<CAFE INFO>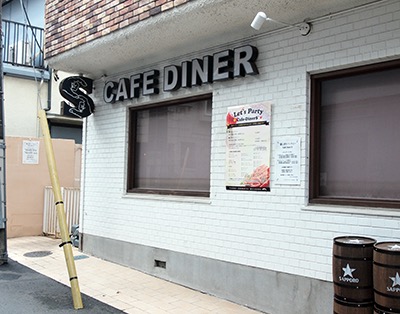 Cafe-Diner S'
Address:
16-4 Kamiyama-cho, Shibuya-ku, Tokyo 151-0047
Open:
Mon. - Fri. 11:00~27:00(last call 26:00 / Lunch 11:00~15:00)Sat. 17:00~27:00(last call 26:00) Holidays 17:00~27:00(last call 26:00)
---
9.

Epilogue
The Yoyogi Park and Oku-Shibu areas have long been home to obscure places catering to local media and creative industry workers. But recently it has become a tourist spot, the kind of place Japanese visitors want to go to the trouble to visit on the weekends.

Couples arrive in their non-Shinagawa-number (out-of-town) cars, let their dogs off the leash for a bit at the Dog Run at Yoyogi Park, and then go for a bite at a local cafe.

Or I'll often see entire families arrive having biked considerable distances from places like Setagaya, only to try to play if off like they're locals.

But the area is adjacent to upscale residential neighborhoods like Shoto and Kamiyama-cho—home to the residences of the current prime minister and deputy prime minister. So it is quite easy to differentiate between locals who live and/or work in the area and "faux locals" who are visiting from afar.

You will often see these "aliens" making long queues in front of popular local spots, which has unfortunately made it difficult to get into my favorite places on the weekends.
---
GOURMET & LIFESTYLE #006
Yoyogi-Koen/Oku-Shibu Gourmet Spots (2) Cafes Offering Excellent Food
---
※2021/10/13: サイトのtitleタグが変更されました。