---
1.

Prologue
Jazz was born and bred in the U.S., and is inextricably tied to its history and culture. By the 1930s, New York City had become its epicenter.

But today, Tokyo boasts a flourishing jazz scene that ranks up there with New York—and perhaps even surpasses it.

There are many jazz clubs in Tokyo, and many stores selling records and CDs that are hard to find overseas. And the city is a treasure trove of instruments.

The city also hosts Tokyo JAZZ, which celebrated its 16th year in September 2017 with performances at NHK Hall in Shibuya and more. It has grown into a major jazz festival both in name and substance.
---
2.

About Tokyo JAZZ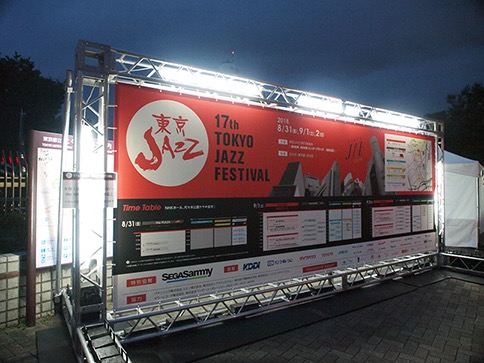 Tokyo JAZZ is one of Asia's largest jazz festivals, held annually since 2002, sponsored by NHK and Nikkei Inc., and featuring Herbie Hancock, who serves as general producer.

The festival has moved to different venues over the years due to various reasons, including Ajinomoto Stadium, Tokyo Big Site, and Tokyo International Forum. For 2017, the 16th iteration of the festival was centrally based in NHK Hall, with a portion of the performances held in other locations, including under the zelkova trees in Yoyogi Park, at Shibuya clubs like WWW and WWWX, and at Cerulean Tower Nohgakudo.

The lineup is always top-notch, and the multitude of jazz fans across Japan look forward to Tokyo JAZZ every year.

For 2017, the festival conducted what essentially amounted to a takeover of Shibuya, holding offshoot events like:
- Station Jazz, a free concert inside Shibuya Station
- Jazz Parade! along Shibuya Center-gai
- Machikado Jazz, a concert on an outdoor stage in front of Tokyu Department Store Main Store
- Concerts at JZ Brat

And the festivities were not limited to Tokyo—there were related events held across Japan.

In this article I've written about three mid-sized jazz clubs that mainly host musicians from overseas, and three smaller venues where you can see Japanese jazz musicians play.
---
3.

Blue Note Tokyo (Aoyama)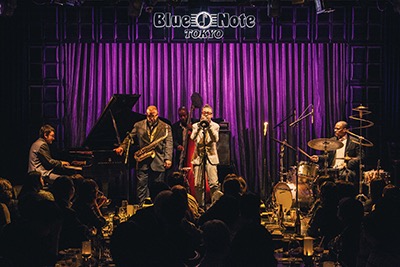 When Blue Note Tokyo first opened its doors in 1988, it was located along Kotto-dori—not at its current location on the same street as Nezu Museum.

It was, of course, a branch of the famous Blue Note New York club.

Since then, it has been one of the leading lights of the Tokyo jazz scene for about thirty years.

The list of jazz musicians who have graced the Blue Note Tokyo stage is a who's who of jazz history.

Other than the fact that the space in-between the seats are a little narrow, this is pretty much the perfect jazz club.

The sound system is, of course, fantastic, as is the interior design, the food, the drinks, and the service. It's a place where you can spend quality time whether you're alone, a couple, or with friends.

Depending on the musician(s), the price including food and drinks comes out to about 20,000 yen per person, but the experience is more than worth the price.

For some concerts tickets for middle school and high school students are offered at half-price, so it's a great place to introduce a teen to the world of the finer things in life.
<VENUE INFO>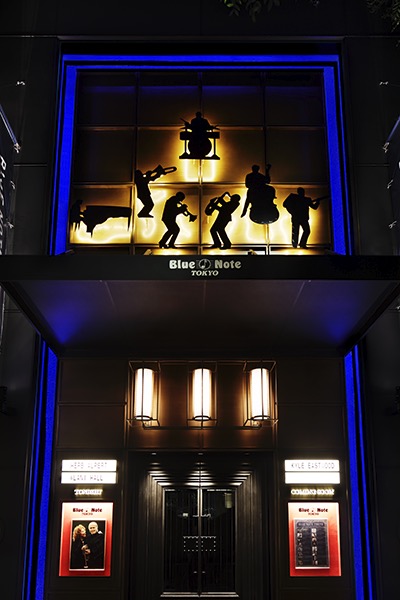 Blue Note Tokyo
Address:
6-3-16 Minami-Aoyama, Minato-ku, Tokyo 107-0062
Open:
Weekdays 17:00-24:00 Sat, Sun & holidays 15:30-23:00 *Check official website or call for details.
---
4.

Billboard Live Tokyo (Roppongi)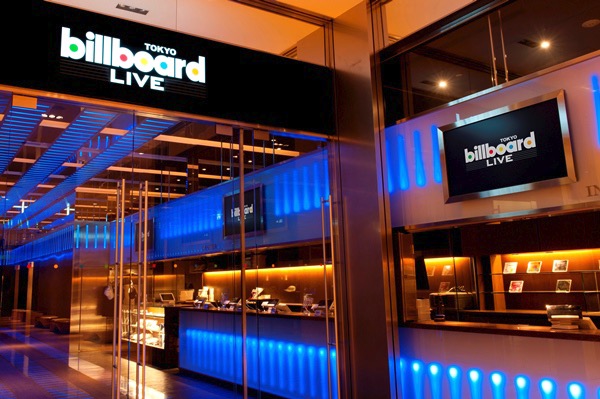 Billboard Live Tokyo is a live music venue on the fourth floor of the Garden Terrace section of Tokyo Midtown in Roppongi.

It hosts mostly jazz, R&B, and AOR musicians from overseas, as well as J-pop and J-rock musicians.

With seating arranged across three floors, the venue is designed to accommodate guests with a range of budgets for a variety of occasions.

The sound system provided by JBL/Harman, produces a relaxing, feel-good sound.

The membership system is also pretty fantastic, with member-only perks, including corporate members—making the venue ideal for entertaining clients.

The food and drink menu is also quite extensive, making this venue also ideal for dates or a night out.

Billboard recently opened a sister venue called Billboard Cafe & Dining on the third floor of the Garden Terrace at the new Tokyo Midtown in Hibiya. The venue hosts live music, DJ parties and more—contact the venue for details.

At some point I hope to throw a DJ party there as well.
<VENUE INFO>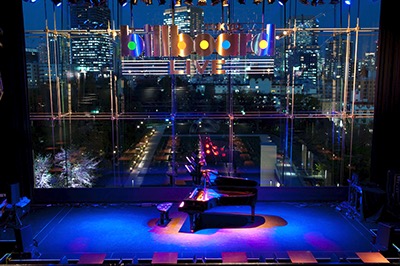 Billboard Live Tokyo
Address:
Tokyo Midtown Garden Terrace 4F 9-7-4 Akasaka, Minato-ku, Tokyo 107-0052
Open:
11:00-22:00 (Weekday) 11:00-20:00 (Sat, Sun and holidays)
---
5.

Cotton Club (Marunouchi)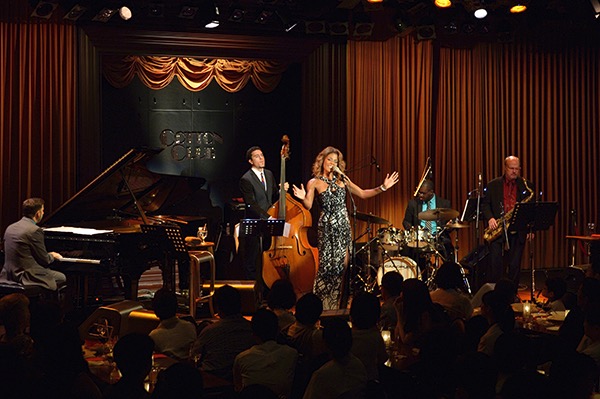 Cotton Club is another great live music venue/jazz club on the second floor of Tokyo Building Tokia in the Marunouchi area next to Tokyo Station.

The venue has a great sound system and serves up satisfying food and drinks, with good service.

The pricing system varies by event, but there are student discounts—check the official website for details.
<VENUE INFO>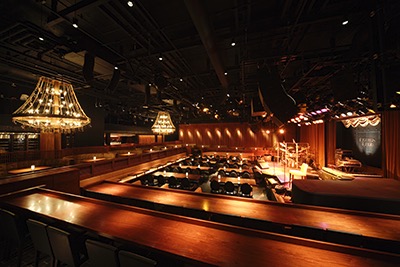 Cotton Club
Address:
Tokyo Bldg. TOKIA 2F, 2-7-3 Marunouchi, Chiyoda-ku, Tokyo 100-6402
Open:
17:00-23:00 / Sat., Sun. & holidays 16:00-22:30
---
6.

Shinjuku Pit Inn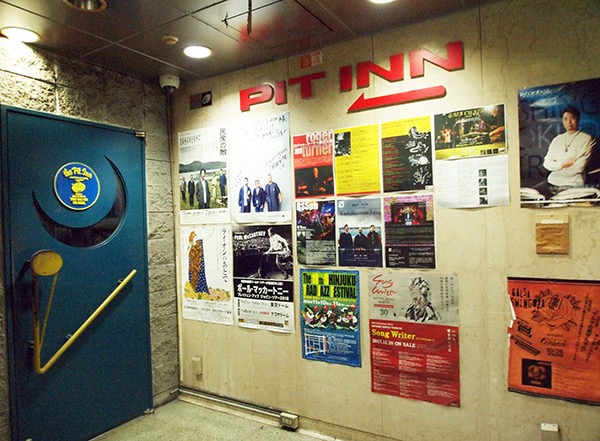 Shinjuku Pit Inn is one of Tokyo's leading jazz clubs/live music venues (as was its sister venue Roppongi Pit Inn, which has since become defunct).

In terms of size it's certainly not spacious, but all the better to enjoy the live energy of a jazz concert up close and personal.

During the day mostly new and up-and-coming performers take to the stage, and at night, world-class Japanese jazz musicians are unleashed.

Even so, prices start at 1,300 yen and up during the day (2,500 yen for Saturdays, Sundays, and holidays), and 3,000 yen and up at night (all prices are one drink minimum). Of course, when someone famous from overseas or one of Japan's top musicians takes the stage, tickets can cost more than 5,000 yen.

In any case, the prices are very affordable.

If you're jazz fan, this is a must-visit. If you're a jazz newbie, this is a great place to start.
<VENUE INFO>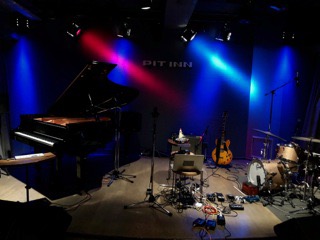 Shinjuku Pit Inn
Address:
2-12-4 Accord Bldg. B1, Shinjuku, Shinjuku-ku, Tokyo 160-0022
Open:
Day Time 14:00~17:00 / Night Time 19:30 Start
---
7.

Body & Soul (Aoyama)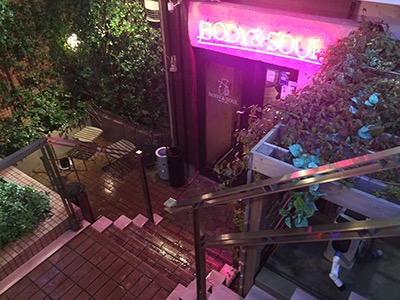 BODY & SOUL is a time-honored jazz club with over 40 years of history.

The club hosts top-tier musicians active in the forefront of Japan's jazz scene, and is dedicated to nurturing talented up-and-coming musicians both known and yet-to-be-known. You can also catch many excellent bands from overseas.

The attention to sound quality is also impressive, and the acoustic environment is the kind musicians dream of. The space has a relaxed, cozy atmosphere. Owner Seki Kyoko personally knows many foreign big names, who sometimes drop in to the club while in the country to join the band on stage for an impromptu performance. Such moments of serendipity are part of the club's appeal. BODY & SOUL is also one of the few jazz clubs with an in-house professional chef and bartender.
<VENUE INFO>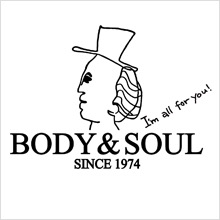 BODY & SOUL
Address:
6-13-9 Minami-Aoyama, Minato-ku, Tokyo 107-0062
Open:
Refer to calendar on official website
---
8.

JZ Brat Sound of Tokyo (Shibuya)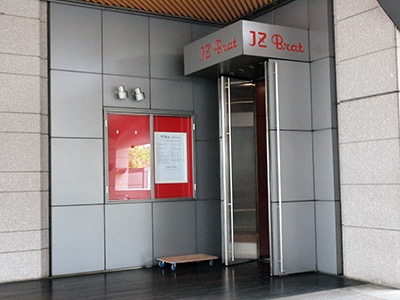 JZ Brat is located on the second floor of Cerulean Tower in Shibuya, a short distance from Shibuya Station. The venue hosts a wide range of music genres, including jazz, fusion, soul, and bossa nova. The musicians are chiefly Japanese. You'll also see DJ parties on the schedule—house music, R&B, and hip hop.

The venue offers food and drinks, and the space can be rented out for bridal parties and the like.
<VENUE INFO>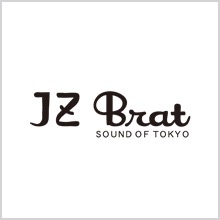 JZ Brat Sound of Tokyo
Address:
CERULEAN TOWER TOKYU HOTEL 2F, 26-1 Sakuragaoka-cho, Shibuya-ku, Tokyo 150-0031
Open:
Weekdays 15:00-21:00
Closed:
Check schedule on official website
---
9.

Epilogue
Live performance is where the heart and soul of jazz resides. CDs and records are great for home listening, but I highly recommend checking out one of these great jazz clubs in Tokyo.
---
MUSIC & PARTIES #001
Tokyo Jazz Life (1)World-Class Jazz Clubs - Blue Note Tokyo/Billboard Live Tokyo/Cotton Club
---
※2021/10/13: サイトのtitleタグが変更されました。