---
1.

Prologue
In Tokyo Jazz Life Part 2, we'll look at some of my favorite CD shops and record shops here in Tokyo selling jazz music, as well as stores selling instruments used in jazz. Finally, I wrote about a longstanding jazz club in Tokyo called Shinjuku Pit Inn, and its now defunct sister club Roppongi Pit Inn, as well as some of my favorite jazz fusion music.
---
2.

CD / Vinyl Record Stores
●

Tower Records Shibuya / Tower Records Shinjuku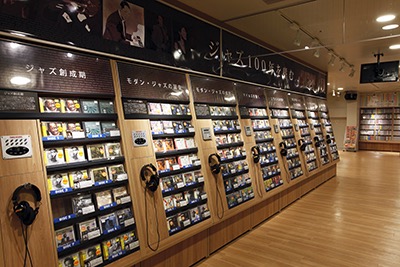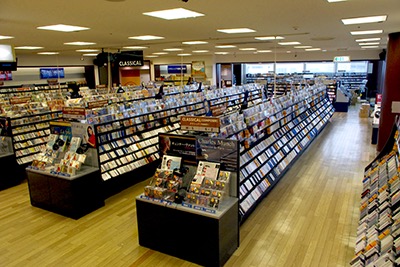 The first stop for anybody interested in getting their hands on not just jazz but any kind of music on CD or vinyl should be Tower Records Shibuya and the Tower Records in the Flags shopping center adjacent to Shinjuku Station South Exit.

If you're even the slightest fan of music, you could spend an entire day in either of these places.

The staff that man the counters and wander the aisles on each floor are very knowledgeable about music, and with their help you're sure to find most of the music you'd ever have business looking for between these two stores.
<SHOP INFO>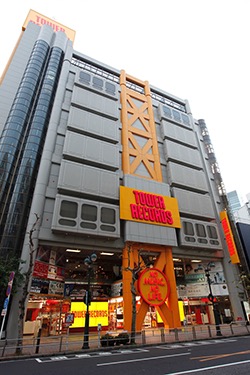 Tower Records Shibuya
Address:
1-22-14 Jinnan, Shibuya-ku, Tokyo 150-00411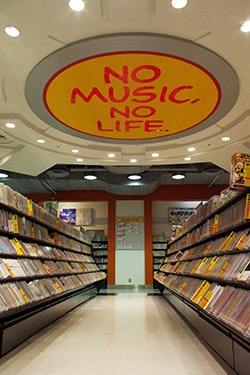 Tower Records Shinjuku
Address:
3-37-1 Shinjuku, Shinjuku-ku, Tokyo 160-0022
●

Disc Union Shibuya Jazz/Rare Groove Store, Shinjuku Jazz Store, Jazz Tokyo (Ochanomizu)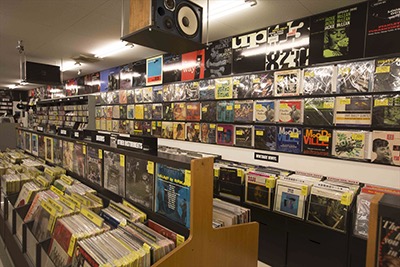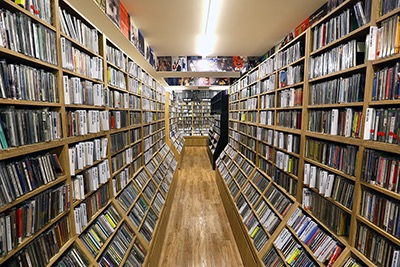 For the breed of jazz fan left unsatisfied by the offerings at Tower Records, I present to you Disc Union—specifically, the Shibuya Jazz/Rare Groove Store, the Shinjuku Jazz Store, and the Ochanomizu Jazz Tokyo store.

Pay your respects at these three stores, and even the most particular of jazz enthusiasts should be satisfied.
<SHOP INFO>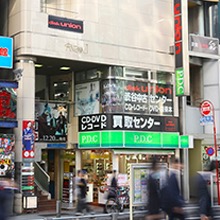 Disc Union – Shibuya Jazz/Rare Groove Store
Address:
Antenna 21 B1 30-7 Udagawa-cho, Shibuya-ku,Tokyo 150-0042
Open:
Mon-Sat 11:00-21:00 / Sun and holidays 11:00-20:00
Disk Union – Shinjuku Jazz Store
Address:
Juraku Twin B Bldg. 3F, 3-34-1 Shinjuku, Shinjuku-ku, Tokyo 160-0022
Open:
Mon-Sat 11:00-21:00 / Sun and holidays 11:00-20:00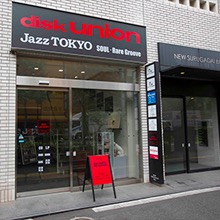 Disc Union – JazzTOKYO Store
Address:
New Surugadai Bldg. 2F, 2-1-45 Kanda Surugadai, Chiyoda-ku, Tokyo 101-0062
Open:
Mon-Sat 11:00-21:00 / Sun and holidays 11:00-20:00
---
3.

Musical Instrument Stores
The city of Tokyo is home to more stores specializing in musical instruments than anywhere else in the world.

I often hear talk of professional musicians from overseas—not just jazz, but rock as well—buying instruments in Tokyo when they come to Japan for concerts.

In fact, on a few occasions I've come across famous musicians trying out instruments at stores in Shibuya.

Location-wise, the stores are for the most part centered in Shibuya, Shinjuku, and Ochanomizu.

Instruments are alive, of course, so even when you look at a specific model from a specific manufacturer, each instrument makes its own unique sound. If the instrument hasn't been properly stored or maintained, the material may be warped, or there may be problems with the wiring. Always make sure to try the instrument out before buying.

Side note, I personally like to check out the collection of bases at Ikebe Music in Shibuya, and Kurosawa Bass Center in Shin-Okubo.

In the near future I intend to buy a Fender jazz bass and a Hartke bass amp.
<SHOP INFO>
---
4.

Epilogue
When Roppongi Pit Inn opened in 1977 as the sister venue to Shinjuku Pit Inn, it was a major event for BigBrother, who was a guitar brat, and his schoolmates.

Around that time, guitarist brats could be divided into two camps: those into hard rock like Led Zeppelin and Deep Purple, or those into progressive rock like Pink Floyd and King Crimson. Then, around 1975, something new called jazz fusion or jazz crossover started coming out of the West Coast.

Two guitar idols named Lee Ritenour and Larry Carlton captured the hearts of guitar brats in Japan, and what used to be a choice between a Fender Stratocaster and a Gibson Les Paul became more complicated with the addition of the Gibson ES-335 to the mix.

Roppongi Pit Inn opened its doors in '77. While Shinjuku Pit Inn was more Swing Journal, Roppongi Pit Inn was more Adlib. After Lee Ritenour played the latter, the guitar brats were amped up more than ever.

The following year (1978) Watanabe Sadao's "California Shower" was used in a commercial for Shiseido and became a massive hit, heralding the arrival of the jazz fusion/crossover craze for the Japanese public en masse.

Roppongi Pit Inn went on to feature many of the best players on the jazz fusion/crossover scene, such as Watanabe Sadao himself.

Big Brother, being a guitar brat, eagerly went those concerts, which featured guitarists like Watanabe Kazumi, Takanaka Masayoshi, and Yamagishi June, as well as bands like Noro Issei's Casiopea and Wada Akira's Prism.

What's more, Roppongi Pit Inn was a place where musicians of all kinds played together in a variety of configurations.

One of the key figures to come out of that was "The Professor" himself, Sakamoto Ryuichi. Sakamoto formed the band Kylyn along with the aforementioned Watanabe Kazumi, and he also played keyboards as part of the backing band for an unknown television commercial jingle composer named Yamashita Tatsuro. And, of course, he would go on to form YMO with Hosono Haruomi and Takahashi Yukihiro.

Kylyn Live, which is one of the best Japanese jazz albums ever, and Yamashita's popular live album It's a Poppin' Time were both recorded at Roppongi Pit Inn.

The last stop for YMO's inaugural concert tour in 1978 was also Roppongi Pit Inn.

Until its closure in 2004 when the building was torn down, Roppongi Pit Inn was a shrine of jazz fusion/crossover graced by wild, energetic performances from many of the best musicians of the genre.

As for BigBrother, he didn't just go to Roppongi Pit Inn every week—he practically went everyday. So often, in fact, that he eventually ended up working a part-time job there.

At the time, before business hours and after concerts, musicians would congregate to hold impromptu jam sessions.

Among the musicians was a certain pre-fame guitarist known for his tall, slender frame, and another certain guitarist whose trademark is his hat. They would play night after night for free, just for the sake of the music. BigBrother says it was invigorating to see them play.

In fact, he says that watching them and being blow away by all their talent was what led him to give up on becoming a professional guitarist.
●

Recommended albums by Roppongi Pit Inn alumni
---
MUSIC & PARTIES #002
Tokyo Jazz Life (2) CD/Record Shops and Musical Instrument Stores - Tower Records/Disc Union/Ikebe
---
※2021/10/13: サイトのtitleタグが変更されました。