---
1.

Prologue
The club scene has died down a bit since the EDM craze of the early 2010s, but the club-going public is still hungry for club music/dance music, and you can stumble across a plethora of nightclubs in Shibuya bustling every evening.

Recently, raves and music festivals like EDC in May and Ultra in September have also been drawing huge crowds.

Shibuya specifically is an area that never seems to run out of energy, and at the center of the hubbub is its colorful array of nightclubs, including Womb, which is where I had my formative first clubbing experience.
---
2.

Nightclubs made for experiencing sound and dancing
There are many ways to enjoy a night at the club, but for the clubbing type often one of the pleasures is being able to listen to music at loud volume on quality sound systems. Then there are the dancing type, who go to get lost in the rhythms unleashed on the dance floor. There are plenty of excellent nightclubs in the Shibuya area that satisfy both types of people.
●

WOMB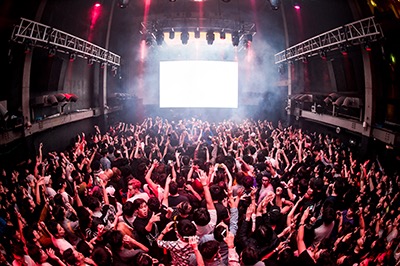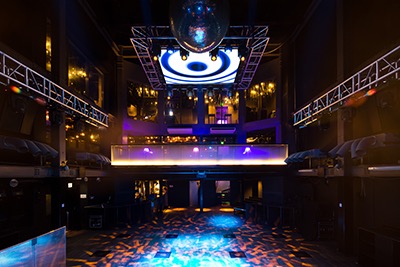 Womb has been a regular for years on British monthly clubbing magazine DJ Mag's annual poll of the Top 100 Clubs in the world. The bare cement building sits smack dab in the middle of the famous Maruyamacho love hotel and club district, and inside is perhaps one of the most iconic spaces on the Tokyo/Japan nightclub scene.

The main dance floor is watched over but what is purported to be the biggest mirror ball in Asia, and the first floor lounge and the third floor VIP space have an unbeatable atmosphere.

For a while there were rumblings that the sound system had lost a step or two, but all seems to be well since the venue was revamped in 2016, and it remains an institution of Japan's nightclub scene.

Musically speaking, the genres you'll encounter here are mainly tech house, techno, electronica, and drum and bass. If you love good sound and dancing, you'll love Womb.
<VENUE INFO>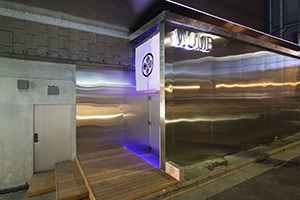 WOMB
Address:
2-16 Maruyama-cho, Shibuya-ku, Tokyo 150-0044
●

SOUND MUSEUM VISION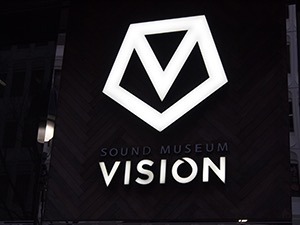 Vision opened its doors in 2011 halfway up Dogenzaka hill (saka, or zaka, is Japanese for hill). It boasts two large dance floors and holds up to around 1,500—it is what the Japanese call an oh-bako (大バコ), meaning large venue.

The two dance floors are constructed of wood, making them ideally suited for being, in a word, torn up, and there are lounge spaces and a bar counter for when you want to catch your breath. Look no further if you're looking for a place to get down.

The sound quality and VJ visuals are excellent, and the facilities are suited for live music performances as well. On their schedule you'll find not only DJ parties but live music sets.

Music-wise the venue doesn't box themselves in to any genres, which is both a blessing and a curse; I recommend checking their website to see who's playing before making the journey to the venue.

A word of caution: on some days the venue hosts what appear to be Japanese idol fan get-togethers.
<VENUE INFO>
SOUND MUSEUM VISION
Address:
B1 2-10-7 Dogen-zaka, Shibuya-ku, Tokyo 150-0043
●

Contact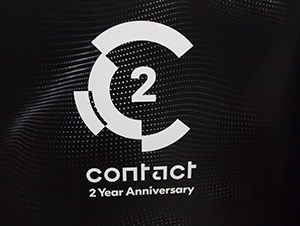 Contact is a relatively new (opened in April 2016) nightclub located at the back of a parking lot about halfway up Dogenzaka hill. The underground mid-size venue (chu-bako) has a main dance floor and a bar floor, with a total capacity of about 600.

Tech house is the main genre here, with DJs both local and international manning the decks. Entry is limited to members only, so be sure to preregister online.
<VENUE INFO>
CONTACT
Address:
B2 2-10-12 Dogen-zaka, Shibuya-ku, Tokyo 150-0043
●

VENT (Omotesando/Aoyama)
Technically speaking the Omotesando/Aoyama area is not Shibuya, but I nonetheless highly recommend Vent, which opened in 2016 near Omotesando crossing.

The venue sports a minimalist interior with a one-of-a-kind sound system that sounds fresh and brings to life a unique experience of music.

In terms of music the programming is centered on techno and house, with many top international DJs gracing the decks.
<VENUE INFO>
VENT
Address:
Festae Omotesando Bldg. B1、 3-18-19 Minami-Aoyama, Minato-ku, Tokyo 107-0062
---
3.

Long-established Maruyamacho nightclubs
The street that connects Tokyu Bunkamura to Dogenzaka—known colloquially as Rambling Street—is home to many clubs and live music venues.

The neighborhood as a whole, known as Maruyamacho, was originally famous as a love hotel district, but today its reputation as a clubbing district is equally notorious. There are many styles of clubs in the vicinity, hosting all manner of parties on the daily.
●

Club Asia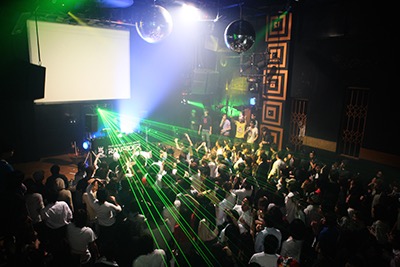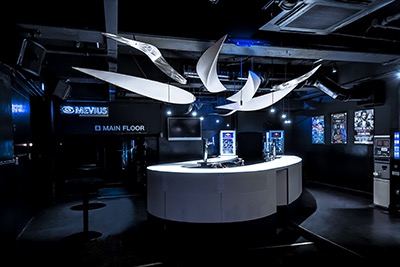 Club Asia is a long-established mid-size club and live music venue located on Rambling Street in Maruyamacho.

The venue is suited for many kinds of events: the main dance floor has a capacity of about 300, the first floor bar has room for about 50, and the second floor lounge accommodates about 70.

Seating can also be arranged, making this space ideal for fashion shows, reception parties, and company information sessions.

The venue boasts an EAW sound system and a 200-inch screen, a great setup not just for DJ events but for live music performances as well.
<VENUE INFO>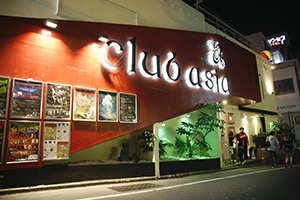 Club Asia
Address:
1-8 Maruyama-cho, Shibuya-ku, Tokyo 150-0044
●

VUENOS
*VUENOS shut down for good on May 31st, 2020.

Vuenos, a mid-size (chu-bako) venue with a maximum capacity of 300, is located across from Club Asia—both venues are managed by a company called Culture of Asia.

The main floor features a gigantic speaker in each of the four corners that produces plenty of bass, and so it's no surprise that the venue hosts mostly reggae and hip-hop events and parties.
●

Club Harlem
Club Harlem is located along so-called Rambling Street in Maruyamacho, in the same building as the rental party venue Dr. Jeekahn's. It has been a hub of the local hip-hop scene since it opened in 1997.

The entrance is on the first floor, and the main dance floor is on the second floor, with a capacity of about 1,000 people. There is also VIP room on the mezzanine, and BX Cafe on the third floor.

Club Harlem is the destination for hip-hop lovers in Tokyo.
<VENUE INFO>
Club Harlem
Address:
Dr. Jeekahn's 2F, 3F 2-4 Maruyama-cho, Shibuya-ku, Tokyo 150-0044
●

ATOM TOKYO
Atom Tokyo, which celebrates its 14th anniversary this year, is notorious for being a nampa-bako (pickup spot). The venue takes up floors 4, 5, and 6 in the Dr. Jeekahn's Building along Rambling Street.

On the 4th floor is a lounge-style space called "Cave", on the 5th floor is the main floor, called "Hall", and on the 6th floor is the "Loft", made up of a bar and a women-only area. There are VIP spaces on the 4th and 5th floors as well, offering food options.

Each floor has a completely different look and feel, so it's an easy place to lose track of time.

In terms of musical taste, this venue specializes in the relentlessly upbeat and uptempo variety, namely EDM.

There's a dress code, so be sure to checkout their website before trying your luck at the door.
<VENUE INFO>
ATOM TOKYO
Address:
Dr. Jeekahn's 4F, 6F 2-4 Maruyama-cho, Shibuya-ku, Tokyo 150-0044
---
4.

Pick-up nightclubs
Meet markets—or meat markets, if you must—are places where single people congregate in the hopes of hooking up. For better or for worse, there's no denying that the casual pickup (nampa in Japanese) is part and parcel of the clubbing experience. Trying to hit on girls who have made it clear they're just there to dance to the music and have a good time is utterly contemptible, but having something suave to say to strike up a conversation with someone hanging around the bar is preferable—gentlemanly, even.
●

CLUB CAMELOT
CLUB CAMELOT is a 1,200+ capacity nampa-kei oh-bako (large-size venue and pickup spot) located in the basement of the Jinnanzaka Flame building near Tower Records.

It boasts three separate dance floors, a bar, and a number of VIP areas. On the third basement level you can let the relentless waves of hyped-up house music and EDM bombard you, while on the second basement level you can get your groove on to black music—mostly hip-hop and R&B.

On the third dance floor—called the "White Floor"—you can enjoy a variety of music depending on what kind of party they've got going on.
<VENUE INFO>
CLUB CAMELOT
Address:
Jinanzaka Flame B3 1-18-2 Jinnan, Shibuya-ku, Tokyo 150-0041
●

TK SHIBUYA
TK SHIBUYA opened in 2017 as a revamp of T2, a nightclub located downstairs in the Chitose Kaikan building right across from the koban (police box) by Shibuya Center-Gai.

The single-floor large-size venue (oh-bako) has a capacity of 1,200, and hosts all manner of parties and events on weekends and weekdays alike. It is a popular nampa-bako (pickup spot) that can be packed to the brim depending on what's going on.

Judging by the interior design and lighting—which the venue has clearly put a lot of work into—I'd say this place is more of a disco than a club. And I've heard the VIP area is pretty great.

The music coming out of the speakers spans pretty much all genres, and club-goers can expect to hear popular house, R&B, and EDM tunes.
<VENUE INFO>
TK SHIBUYA
Address:
Chitose Kaikan B1 Udagawa-cho, Shibuya-ku, Tokyo 150-0042
●

R-lounge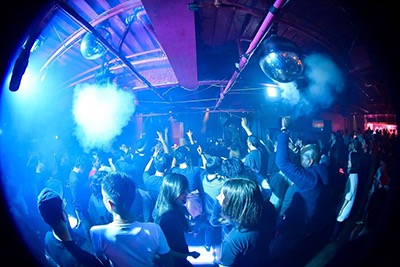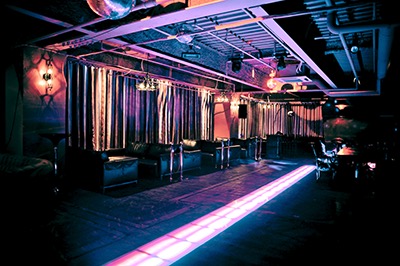 R-lounge is a 430-square-meter oh-bako (large-size venue) located on the 6th and 7th floors of the building across the street from Tokyu Hands.

The music programming varies by party/event, but most often you'll find hip-hop on the 6th floor, and techno/house on the 7th floor. On some days the cover charge is a steal, so for first-time clubbers the bar to entry here is comfortably low.

And then on some days the programming goes full-on otaku, so I encourage any prospective club-goers to check their website first before wandering into a situation you weren't expecting.
<VENUE INFO>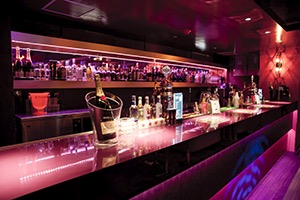 R LOUNGE
Address:
Tosen Udagawa Bldg. 6F/7F, 4-7 Udagawa-cho, Shibuya-ku, Tokyo 150-0042
●

LAUREL TOKYO
Laurel Tokyo is a chu-bako (mid-size venue) with a capacity of 120 that opened in the area between Dogenzaka and Route 246 in May 2017.

This is a venue for grown-ups, with a chic, lounge-like interior and luxurious atmosphere.

The high-quality sound system makes this venue an easy place to lose track of time without getting fatigued from the music.

Genre-wise, the adult-oriented selections span mostly house, techno, and EDM.
<VENUE INFO>
LAUREL TOKYO
Address:
SK Plaza Bldg. B1F 1-17-9 Dogenzaka, Shibuya-ku, Tokyo 150-0043
---
5.

Smaller lounge-style venues
There are many smaller venues in Shibuya, each with distinct personality. These are the types of places that entice people to keep coming back, and so many of them have a long, storied history.

Lounges are not about dancing or the pickup scene—they're for enjoying the music and the atmosphere, pure and simple. If you've never been, they're definitely worth a visit.
●

THE ROOM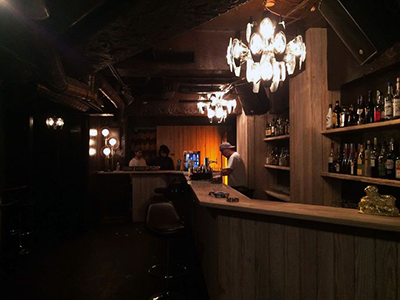 The Room is a long-established nightclub that opened in 1992 in the Sakuragaokacho area of Shibuya.

The venue is the home of Kyoto Jazz Massive—a DJ duo consisting of Okino Shuya and his brother. (Okino also runs the club.)

In terms of musical genres, the programming is centered on crossover jazz, and depending on the day, house music.
<VENUE INFO>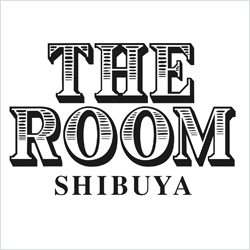 THE ROOM
Address:
Daihachi Tohto Bldg. B1 15-19 Sakuraoka-machi, Shibuya-ku, Tokyo 150-0031
●

Club BALL
Club Ball is a music bar that's been in business in Udagawacho since 1996.

The venue features quality music flowing through a quality sound system, and so it's no surprise it has fans across Japan; in that way it serves as a kind of community hub.
<VENUE INFO>
Club BALL
Address:
Kuretake Bldg 4F, 4-9 Udagawa-cho, Shibuya-ku, Tokyo 150-0042
●

Organ Bar
Organ Bar is a ko-bako (small-size venue) catering to the subculture crowds since 1995. It sits across from the Mont-bell building behind Tokyu Hands.

The musical tastes on display are eclectic, blending together various genres, and is a great point of entry for nightclub newbies.
<VENUE INFO>
Organ Bar
Address:
Kuretake Bldg. 3F, 4-9 Udagawa-cho, Shibuya-ku, Tokyo 150-0042
---
6.

Epilogue
In this article I've given a rough survey of the nightclubs in the Shibuya area—mid-sized venues for clubbers who want to dance until dawn, long-standing haunts of the city's party people, pick-up nightclubs to be aware of before you go club-hopping, and intimate lounges for those looking for atmosphere. In MUSIC & PARTIES #004, we'll be featuring an interview I did with BigBrother about the Tokyo nightclub scene through the 70s, 80s, and 90s.
---
MUSIC & PARTIES #003
Tokyo Night Life (1) Popular Shibuya Nightclubs - Womb/Vision/Contact/Vent/Club Asia/Harlem
---
※2021/10/13: サイトのtitleタグが変更されました。