---
1.

Prologue
Today's column is an interview with BigBrother about Tokyo's nightclub scene. His credentials are impressive, to wit:

In the 1970s, BigBrother—from the time he was in grade school—would find himself accompanying adults to Akasaka establishments like the go-go club Mugen, and nightclubs like New Latin Quarter and Copacabana.

In the 80s, night after night he would go to discotheques like Xenon, New York New York, and Tsubaki House in Shinjuku, as well as the disco venues in Roppongi Square Building.

In the 90s, he could frequently be spotted at clubs like Shibaura Gold and Juliana's Tokyo in Shibaura, and Velfarre and Space Lab Yellow in Roppongi.

In the 00s, he was involved in organizing numerous raves.
---
2.

The 70s: Dewi Sukarno and Copacabana
KAZOO: I'd like to begin with nightclubs in the 70s. What kind of places were they?

BigBrother: At the time, nightclubs could be divided into one of two types. You had "grand cabaret clubs"—clubs like New Latin Quarter or Copacabana, where hostesses attended to customers and famous singers and musicians would perform live. Dewi Fujin (socialite Dewi Sukarno) worked at the latter. The other was go-go clubs, a style of venue that would later become discos and nightclubs. Mugen in Akasaka was an especially popular go-go club. They had black musicians playing R&B music live. Grand cabaret clubs were frequented by the rich, politicians, baseball players, and the like. Go-go clubs were places where young people from the fashion industry and mass media congregated.

KAZOO: Tell me about the disco craze in the 80s. What was that like?

BigBrother: Nightclubs in the 70s were the playground of Tokyo's fashionable—the few who were ahead of the trend. Then in the 80s, dance music became a thing of the masses. By that I mean what came to be called the disco style. You paid a 3,000 to 5,000 yen cover charge, and you got free drinks and free food.

KAZOO: They gave you food?

BigBrother: Nothing to write home about, of course. It was just the style at the time.

KAZOO: I read something on the internet about Shinjuku-types and Roppongi-types.

BigBrother: In the 80s, there were somewhere around 20 to 30 discos of various sizes in both Shinjuku and Roppongi. Shinjuku discos were mostly large-size venues that were pickup spots and mid-size venues that catered to the artsy type. In Roppongi there were many mid-size venues that catered to the surfer crowd.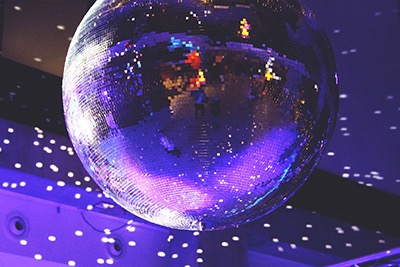 ---
3.

The 80s: Shinjuku Discotheques and "Land Surfers"
KAZOO: What were the distinguishing features of each of those types?

BigBrother: Places like Xenon and New York New York in Shinjuku were large-size venues and popular pickup spots. They played disco hits that were lighting up the American Top 40, and there would be synchronized choreography that everybody knew. Perhaps you could say that formed the roots of the Para Para craze in the aughts.

KAZOO: I've noticed Japanese people really love synchronized dancing. I'm thinking of the Bon festival dance and radio calisthenics.

BigBrother: It's something unique to East Asia, I think. Look at contemporary K-pop. Look at mass gymnastics in North Korea. It's the same sort of thing.
KAZOO: What about the other types of discos?

BigBrother: Tsubaki House in Shinjuku was a type of mid-size disco that catered to artsy types. Those were very popular. They were frequented by what were called "house mannequins"—female sales assistants—who worked at designer brand boutiques, and the unique characters in fashion and design who wanted to be like them. The sound was mostly U.K. music, like new wave and techno, and once in a while, London punk.

KAZOO: I imagine that part of the scene led to Pithecanthropus Erectus in Harajuku, where the band YMO was formed.

BigBrother: The 80s was also when major apparel manufacturers—like JUN, ROPÉ, and COMME ÇA DU MODE—and designers like Koshino Junko, Issei Miyake, Yamamoto Yohji, and Kawakubo Rei (COMME des GARÇONS) became big. Young people donned their fashions and flocked to Tsubaki House and Pithecanthropus Erectus.

KAZOO: I'm beginning to see why YMO wore the type of clothes they did, and why they wore their hair in a "techno cut". What about the surfer-oriented discos in Roppongi—what were they like?

BigBrother: Roppongi types could also be divided into two groups: surfer-types and maharaja-types. Surfer-types were chiefly Edokko (born and raised in Tokyo) pleasure-seekers, whereas marahaja-types were chiefly people from the suburbs who aspired to that pleasure-seeking lifestyle. Real surfers went to surfer-oriented discos, while land-based surfers went to a disco called Maharaja.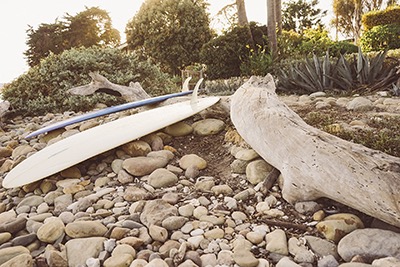 KAZOO: What do you mean by land-based surfer?

BigBrother: There was a whole demographic of guys at the time who would have a surfboard mounted on their car but couldn't actually surf. And they had the most unnatural tans.

KAZOO: Japanese people are great at that kind of superficial posing.

BigBrother: The key point here is that at the time, people drew a distinction between Tokyo-mono (people from the city) and inaka-mono (country bumpkins), even moreso than today. The discos in Shinjuku—whether you're talking about the pickup spots or the artsy venues—were places where inaka-mono, who aspired to Tokyo, congregated. And Maharaja in Roppongi also basically catered to inaka-mono as well. It's important to remember that YMO were able to attain the success they did partly thanks to this social framework. Sakamoto Ryuichi, Hosono Haruomi, and Takahashi Yukihiro are all obocchan (well-to-do prep school-types) from Tokyo. And YMO was lifted up by people like Kuwahara Moichi, who was from Okayama Prefecture, and Fujiwara Hiroshi, who was from Mie Prefecture. To this day, this dynamic can be seen in many areas of society.
---
4.

The 90s: Nightclubs and Hip Hop Music
KAZOO: How did the nightclub scene change as Japan entered the 90s?

BigBrother: Economy-wise, the bubble burst around '91 to '93, but I feel like the market for nightlife only became bigger as we entered the 90s.

KAZOO: When they talk about the bubble era on TV they always use footage from Juliana's Tokyo, but that club actually opened in '91—the year they say the bubble collapsed.

BigBrother: That's right. Gold (operated between 1989-1995) opened in Shibaura in '89, and Juliana's Tokyo (operated between 1991-1994) opened in '91.

KAZOO: What was Gold like? What was Juliana's Tokyo like?

BigBrother: Think of it as taking the upbeat nature of pickup spots in Shinjuku and the maharaja-types in Roppongi, and adding on top of that house music and Eurobeat—which were just becoming big. Gold played house music, and Juliana's had a sound similar to Eurobeat, which would form the basis for Avex. Up until then, DJs had just been another member of the staff attending to the floor, but it was around that time that they started entering the limelight.

KAZOO: I hear that DJs like EMMA and Kimura Ko were DJs at Gold.
BigBrother: Yes, that's right. Both of them were very popular DJs. The nightclub scene in New York was also big at the time, and in Japan the scene was starting to shift from discos to the clubs we know today. In '91, Space Lab Yellow opened in Nishi-Azabu, and in '93 Maniac Love opened in Aoyama. The former focused on house music, and the latter on techno.

KAZOO: Sounds like a fun time to be a club-goer.

BigBrother: It was during that time that dance music started to branch out into subgenres. In '95, a then-unknown but now legendary rock band performed at a new rock music club called Milk in Ebisu.

KAZOO: What happened to the meet market-type clubs?

BigBrother: in '94 Avex Group opened a club called Velfarre in Roppongi. People who had been displaced by the closing of Gold and Maharaja had found their new haunt.

KAZOO: What about the hip-hop club scene?

BigBrother: Harlem opened in '97 along the so-called Rambling Street. Coupled with Manhattan Records, which had opened in '91, Shibuya became synonymous with hip-hop for a while there.
---
5.

The 00s: Rave Culture and Drugs
KAZOO: BigBrother, I've often heard you talk about how the club scene around the turn of the millennium had the most fun things going on. Tell me more about that.

BigBrother: Dance music genres became more segmented, and more clubs and DJs with off-center tastes started popping up on the scene. You had more options as a club-goer. And you also had rave culture being imported, so the scene was undergoing big changes.

KAZOO: I've researched that in the past, so if I may...in the late 80s you had what was called the Second Summer of Love, a dance music movement that erupted in the U.K., which drew inspiration from the Summer of Love in 1967—where hippies converged in San Francisco and in other cities across the U.S.
Anyway, this movement actually began on the island of Ibiza in the Mediterranean Sea, which was famous for its resorts. In many ways that's where dance music culture was cultivated—and that culture was then brought back to the U.K. And that movement kept growing into the 90s.

People started dragging their sound equipment outdoors and hosting what were called rave parties—free outdoor dance parties. The parties became bigger and bigger, and noise pollution, littering, and drug use became serious social issues. As a result, the U.K. Parliament passed the Criminal Justice and Public Order Act in 1994, which imposed restrictions on outdoor rave parties.
But globally speaking, the movement took on a mind of its own. The dance music festival Love Parade, which for a long time was held annually in Berlin, kept growing in size, and drew a record crowd of 1.5 million in 1999.

Up until that point, dance music like house and techno was the underground sound worshiped by a certain segment of young people. But it was slowly becoming mainstream.

In the late 90s, you had genres like big beat and digital rock that fused rock and dance music, and musicians like Underworld, Fatboy Slim, and The Chemical Brothers were hugely successful international acts.
This movement would eventually make its way to Japan. You had guerilla gigs—free raves, essentially, happening in places like Yoyogi Park and on the Shonan coast. Fuji Rock Festival, which was first held in '97, also came out of this movement. The highlight might have been when the headlining Red Hot Chili Peppers played in the rain, but the fact that acts like Aphex Twin, Massive Attack, and The Prodigy were included in the lineup speaks volumes.

BigBrother: Also, let's not forget how that movement was intimately connected with the ecstasy (MDMA) epidemic. Despite the fact that ecstasy was illegal, it came in the form of these colorful tablets, and people were using them like they were supplements, or vitamins. Around the world, abuse of the drug increased, even among minors and women.
KAZOO: The drug became a social issue in America at the time as well. What was the relationship between MDMA and dance music?

BigBrother: Take trance music, for example, which became really popular starting the late 90s. In some ways you might even say the genre evolved to be the perfect complement to an MDMA high.

KAZOO: In America, when you think of trance, you think of DJs like Tiesto, or Ferry Corsten, or Armin Van Buuren, who play a kind of melodic, spaced-out trance. In Japan, it seems that psychedelic trance was especially big.

BigBrother: Right, there's the kind of trance played by the DJs you just listed, and the psychedelic trance that has its roots in Israel, Turkey, and India. Regarding the former, Avex rebranded it as "cyber trance", and it took the meet market type of clubs and discos by storm. And its cyber trance that gave birth to the Para Para dance craze. Meanwhile, at the raves being hosted in the mountains and by the oceans in Japan, the music being blasted was mostly psychedelic trance.

Psychedelic trance evolved out of Goa trance, which originated in the hippie haven of Goa, India. The genre was championed by sound creators like Hallucinogen, Juno Reactor, and Infected Mushroom.
---
6.

The 2010s: The Worldwide EDM Craze
KAZOO: These currents would reach a critical point in the aughts.

BigBrother: Even in Japan, you started having these massive outdoor raves like Metamorphose and Solstice Music Festival, which drew crowds in the millions. People who experienced just how fun it was to dance outdoors became dedicated "ravers", and "clubbers" suddenly found themselves displaced; the rise of raves led to the closure of many long-established nightclubs.

KAZOO: But then that rave craze lost steam very quickly as we moved into the late aughts. Around 2008, just after I'd graduated from college and moved to Japan, it seemed to me that both the club scene and the rave scene were floundering. The only noteworthy nightclub was WOMB, and the only big dance music event worth mentioning was WIRE.
BigBrother: Drugs had started infesting Japan's raves and nightclubs. There were even drug-related deaths. And the drugs were funding organized crime, so part of it was due to police crackdowns.

KAZOO: In the 2010s, EDM as a genre started taking off in America. Many of my friends were, should we say, stoked to go to dance music festivals like Ultra Music Festival and Electric Daisy Carnival every year.

BigBrother: It's interesting—for the past 10 years, Japan's been in a dance music winter. But elsewhere around the world, EDM has become a huge movement.
---
7.

Epilogue
KAZOO: In America, there's always a group of toughs looking to turn what was once drug music into something commercially viable. It happened with jazz in the 50s, rock in the 70s, hip-hop in the 80s and 90s, and now EDM in the aughts and 2010s. In each case they succeeded from a business perspective.

BigBrother: Regarding that last one, the Japanese had the chance to be the ones to take advantage of EDM's business potential. Unfortunately, for the past 20 years the industry has only been churning out music for uncool otaku-types.

KAZOO: In the 2010s, the American music industry started pushing European producers like David Guetta, Calvin Harris, Avicii—R.I.P.—ZEDD, and Afrojack, as well as American producers like Steve Aoki and Skrillex. They made the genre viable from a business perspective.

BigBrother: And those producers make about two to four billion yen a year. There's both a good side and a bad side to the fact that Americans tend to judge people by the amount of money they earn.

KAZOO: It's the Protestant ethic. People with talent are expected to make commensurate financial gains, whether it's in music, sports, or business. People respect those who have talent—those who put in the effort. People do whatever they can to help them out.

BigBrother: The Japanese, on the other hand, love to find people's faults and drag them down to the bottom of the barrel.

KAZOO: Americans tend to focus on people's strengths rather than their weaknesses. I suppose that partly explains why we could end up with a president like the one we have now*.

*This interview was originally conducted in 2018
---
MUSIC & PARTIES #004
Tokyo Night Life (2) BigBrother on the Glory Days of the Tokyo Nightclub Scene
---
※2021/10/13: サイトのtitleタグが変更されました。