1.

Brown 3-piece suit by GlobalStyle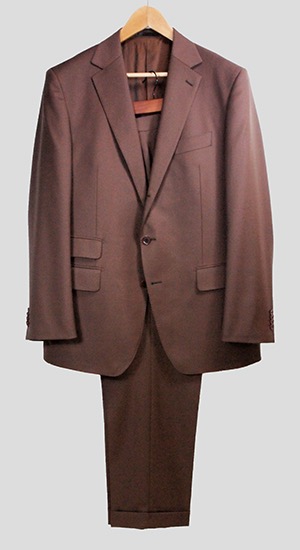 This is one of the three-piece suits I ordered at GlobalStyle Shinjuku South Exit Store for my fall wardrobe. Last time I wore a khaki suit and trousers with the brown vest from this ensemble; this time I opted to go with the brown 3-piece look.

The fabric is from leading Italian manufacturer Canonico, which makes fabrics for brands like Armani and Ralph Lauren. You get superb quality for your money, and the fabric is soft to the touch, with crisp color.

The jacket is three-roll-two with an extra change pocket, and the single-breasted vest has six buttons, one of them being purely ornamental.

The lining is also brown, with a bit of iridescence that gives it a sheen that I love.
---
2.

Khaki suspenders by Ralph Lauren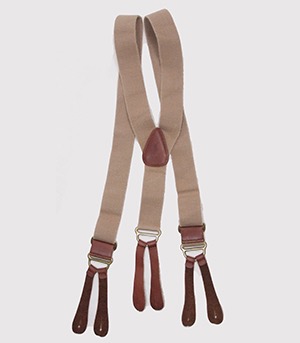 BigBrother lent me these khaki suspenders, which are Y-back (meaning they hoist up trousers at three points) and button-on (meaning they're attached using buttons pre-sewn into the trousers). The wide straps spread out the load on your shoulders, as long as you don't make them too tight.
---
3.

Long brown socks by Tabio
These are "Mens 9x2 Glossy Ribbed Business Socks" in dark brown from sock brand Tabio. (1,512 yen, tax incl.)

In recent years the sockless, barely-there, or no-show socks look is all the rage, but my wardrobe for the show is all about having as much sock-related fun as I can. So I went against the trend and got the longest pair of socks that I've ever worn.

Socks sometimes get a bad reputation—subpar material or a bad fit can result in sweaty, smelly, disgusting situation. Tabio socks are made of fine material and are just the right thickness, practically making it more comfortable to have them on than to go barefoot. These long socks almost come up to my knees, holding my legs in a gentle yet firm embrace.

In recent years form-fitting compression sportswear has become popular even among the most casual of exercisers. Compression garments provide muscle support and help reduce muscle fatigue, and I suspect that comfortably snug socks have the same effect.
---
4.

Yellow contrast collar shirt by Azabu Tailor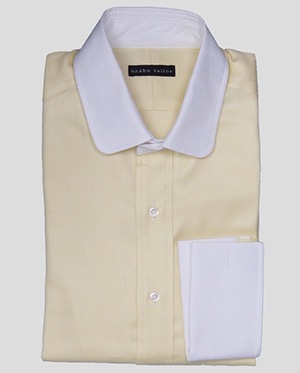 For more about this item, see FASHION & SHOPPING #015.
---
5.

Cigar-colored chukka boots by Red Wing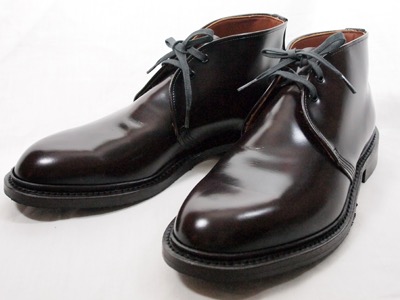 For more about this item, see FASHION & SHOPPING #010.
---
6.

Brown glasses from Zoff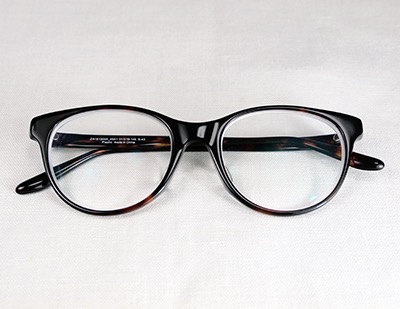 For more about this item, see FASHION & SHOPPING #007.