1.

Prologue
Growing up in the States, I don't remember ever drinking any coffee. (Instead, I drank a lot of root beer, which Japanese people hate.) The reason was that American coffee, it seemed to me, was quite literally "mud". (Although if you ask a Japanese person, root beer is much more deserving of that moniker.)

So even after moving to Tokyo, I hardly ever drank any coffee. However, the first time I met BigBrother, he brewed a pot and placed a cup of coffee in front of me. (Apparently Japanese people assume that all people like coffee, and often take the liberty of serving some without asking.)

And unable to say that I didn't drink coffee, I thought I would fake taking a sip just to appease him.

To my surprise, the wonderful aroma got me as I brought the cup up to my lips, and then the exquisite bitterness and faint sweetness sealed the deal.

What I had before me was completely unlike the mud I'd previously encountered growing up in the States. I asked BigBrother what sorcery was involved in making this cup of pure decadence.

He told me that he had gone to the local Yanaka Coffee near the office to buy some French roast coffee beans—freshly roasted and ground—which he brewed using a paper filter.

Ever since, I've become very fond of coffee, enjoying a couple cups a day brewed courtesy of BigBrother.

Even now, when I ask for a refill, he'll tease me about the days when I was still a "child", unable to appreciate the taste of coffee.

Today I'd like to talk about some of the local cafes I use for work-related meetings or when I need a reset.
---
2.

Yanaka Coffee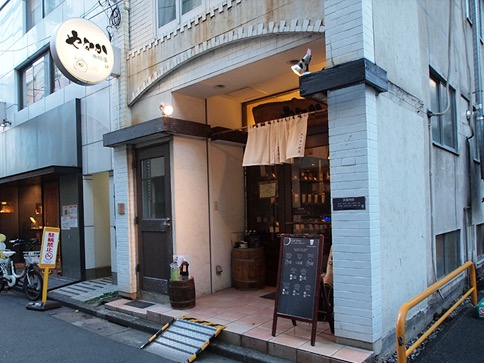 As one can surmise from the name, this shop specializing in coffee beans opened the first of its numerous Tokyo locations along Yomise-dori in the Yanaka neighborhood of Tokyo.

The well-known roaster has a location near the office I work at in Yoyogi-Hachiman. In the afternoon, the aroma of freshly roasted coffee beans wafts in through the window in a moment of pure bliss. They carry around 30 types of coffee beans, some selections suited for lighter roasts, and some for darker roasts. The beans are roasted after you place your order (minimum order is 100 g), so I recommend stopping by before doing some shopping at the local grocer, or placing your order by phone.

There is also a cafe space well-suited for a coffee break before meeting up with someone or taking a breather in between work engagements. (The cafe is non-smoking.) The Yanaka original blend coffee is 240 yen a cup, the blend of the day is 290 yen a cup, and the cafe au lait is 290 yen a cup (all prices are for the small size). The friendly prices make this a place an easy in-between place.
<CAFE INFO>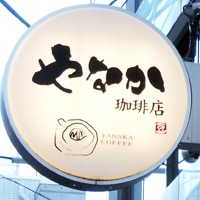 Yanaka Coffee Yoyogi-koen Store
Address:
1-6-12 Tomigaya, Shibuya-ku, Tokyo 151-0063
---
3.

Cafe Rostro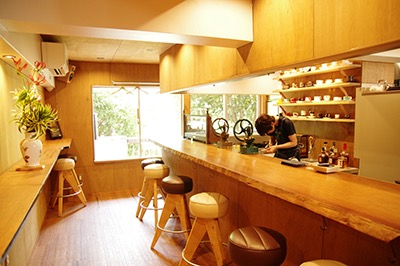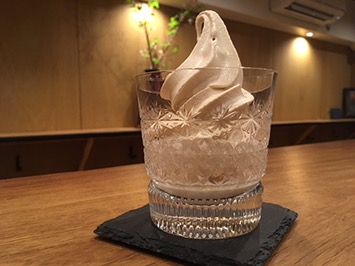 This coffee bean store and cafe is a short walk from Yoyogi-Hachiman Station, nestled along the Udagawa pedestrian pathway in the so-called Oku-Shibu neighborhood. It brings together the best of modern cafe culture and time-honored Japanese coffee house tradition.



There is no standardized coffee menu to order from. The friendly staff will ask you about what you like, blend beans accordingly, and choose a brewing method to make a coffee drink that's meant for you and only you. In that sense each visit is a unique encounter—a way to savor the season and/or your mood in coffee form.



Customers on the move or on a break can order standard drinks like a cup of coffee, cafe au lait, and espresso, from the to-go menu.



All of the beans on hand are what are called "specialty coffee" beans, which meet the highest standards.



From what I can tell they put a lot into their selection of teas as well, including Darjeeling, Assam, and a variety of blends intended to be paired with the dessert offerings. I plan on trying some on my next visit.



The cafe brands itself as a place for a personal encounter with coffee, and as such customers are asked to refrain from using laptops inside. Customers can, however, use their laptops on the terrace.
<CAFE INFO>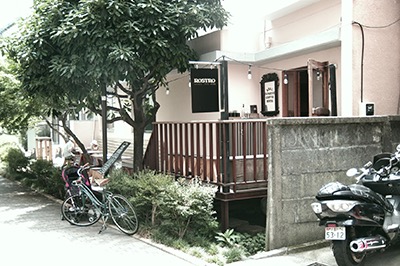 Cafe Rostro
Address:
1-14-20 Tomigaya, Shibuya-ku, Tokyo 151-0063
---
4.

FUGLEN TOKYO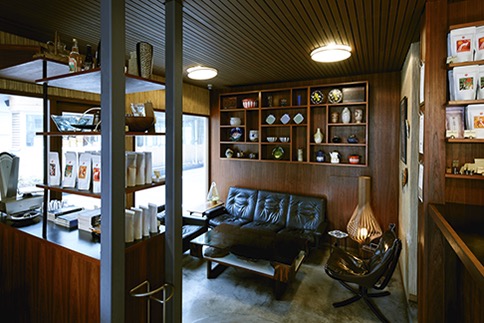 This Oku-Shibu cafe serving up Scandinavian-style light roast brews is originally from Oslo, the capital of Norway. The interior is furnished with a range of Scandinavian midcentury designs, all of which are available for purchase—including the seats.

Light roasts are more acidic and less bitter, which may surprise first-timers. Thankfully, the drinks come in a variety of forms, so customers can usually find something right up their alley. Personally I'm fond of the Aeropress coffees—rich brews made using a device that uses air pressure to push the coffee through a micro-filter.

At 7:00 pm the cafe transforms into a bar serving up serious cocktails, and remains lively until past midnight thanks to an international mix of creatives. Fuglen also hosts a number of themed evenings every month.

Since opening its own in-house roaster nearby in 2014, its coffee only seems to have gotten better.

Side note, Fuglen has a variety of coffee beans on hand, often including beans from El Salvador—my father's place of birth. I've never been to El Salvador myself, but when I drink the coffee I feel myself being transported to landscapes he described to me when I was a kid.

Fuglen opened a new branch in Asakusa on September 21st, 2018.
<CAFE INFO>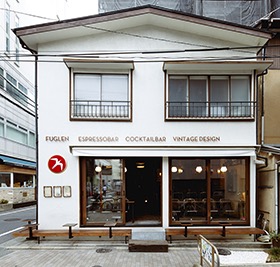 Fuglen Tokyo
Address:
1-16-11 Tomigaya, Shibuya-ku, Tokyo 151-0063
Open:
See website for details
---
5.

Camelback sandwich&espresso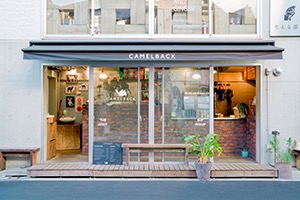 As an American, one of my biggest gripes with Tokyo had always been the dearth of sandwich shops (although Japanese-style egg sandwiches are something else). This one opened in the Oku-Shibu neighborhood in 2014, and has become so popular that even overseas visitors make it a point to check it out.

One of the co-owners used to be a sushi chef, so it's easy to understand why the sandwich ingredients change depending on the season and what he can get his hands on. The care with which he builds his sandwiches evokes a sushi chef behind the counter.

Sandwiches are available in normal or half-sizes. For first timers, I wholeheartedly recommended getting a normal-size sandwich or your choice, and the signature egg sandwich (tamago sando, which is half-size only).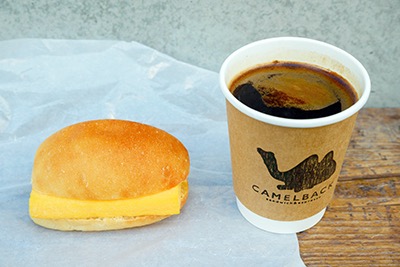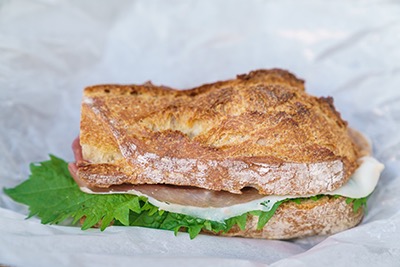 The other co-owner is a barista, who brews a great cup of coffee that pairs wonderfully with the sandwiches. I recommend the cafe latte or vanilla latte, both of which are very rich.

There is also a newly opened CAMELBACK RICH VALLEY location closer to Yoyogi-Hachiman Station.

Side note, the name CAMELBACK is apparently taken from the Camelback Mountains in Phoenix, Arizona. Separate side note, when Wednesday comes around—hump day—I'm struck with the irresistible urge to have one of their sandwiches.
<CAFE INFO>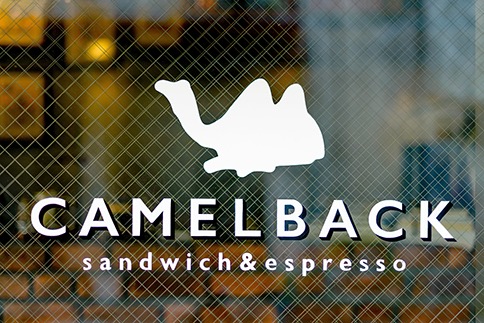 Camelback sandwich&espresso
Address:
42-2 Kamiyama-cho, Shibuya-ku, Tokyo 150-0047
Open:
8:00−22:00 (come sooner than later; sandwiches sell out)
---
6.

The Coffeeshop Roast Works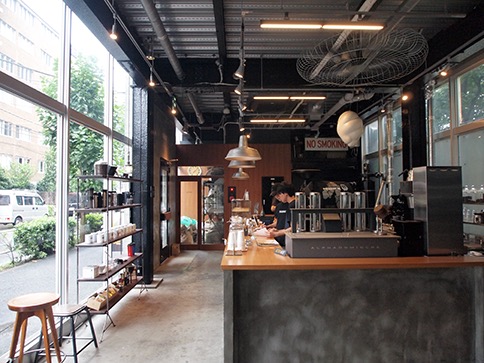 This cafe, located on the far side of University of Tokyo's Komaba Campus, is the sister cafe of The Coffeeshop in Daikanyama. The wide variety of coffee-related implements together with the modern interior design makes a steampunked (mechanical and inorganic) atmosphere. (The cafe has a Steampunk syphon coffee maker that puts on quite a show.)

In recent years there has been no shortage of third wave coffee shops opening their doors and serving up mostly light roasts. But at this cafe I personally recommend the dark roasts. All of the coffee beans that they procure are single origin, and can be enjoyed in a variety of ways—paper drip, French press, Aeropress, etc.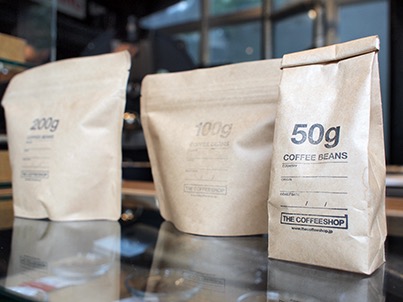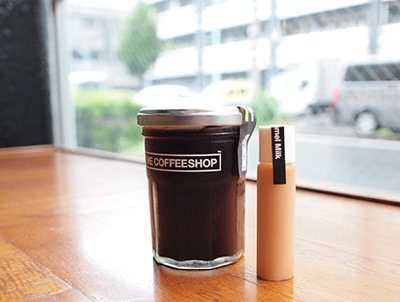 Especially good is the Cafepresso Jelly (with special sauce), which comes in two varieties—both made with a specialty coffee extracted using a French press. (Summer season only)

Their online magazine is frequently updated with information about exclusive seasonal blends, coffee brewing how-tos, and answers to common questions about coffee. It's worth a look (the website is only in Japanese). They also have a "Beans Navi" feature online to help navigate you in the direction of the coffee beans that will best suit your tastes.
<CAFE INFO>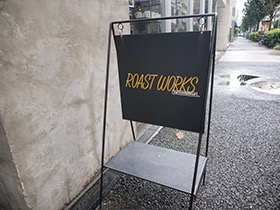 The Coffeeshop Roast Works
Address:
2-22-12 Tomigaya, Shibuya-ku, Tokyo 150-0063
---
7.

Cacao Store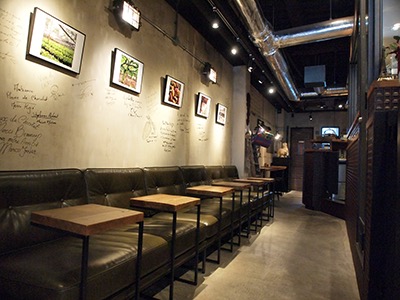 This bean-to-bar chocolate specialty store is just a short walk from Yoyogi-Hachiman Station/Yoyogi-Koen Station. (Bean-to-bar refers to the chocolate making process where all the steps—from the cacao beans to the final chocolate bar—are carried out by a single chocolatier.)

The store is a wonderland filled with chocolate delights, including chocolate bars, chocolate cakes, and a variety of other cacao-based treats (such as baked sweets from chocolatier Theobroma—the two share an owner), as well as chocolate curry and even cacao-infused shampoo and hair treatment. The attractive packaging makes for handsome gifts.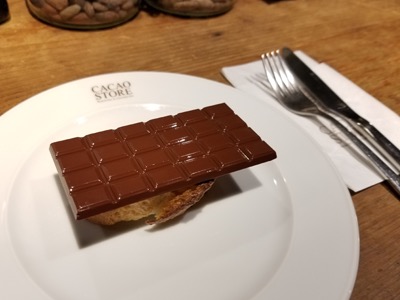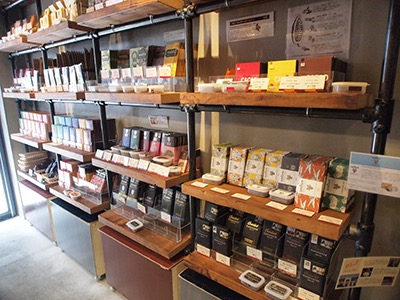 There is also an in-store cafe space that is open until 9:00 p.m. on Friday and Saturday nights, making this a great place to recharge after a long week at work. I'm especially fond of the toast chocolat—a chocolate bar on top of a crisp slice of toast. The dark chocolate, warm from the toast, is pure melt-in-your-mouth decadence.
<CAFE INFO>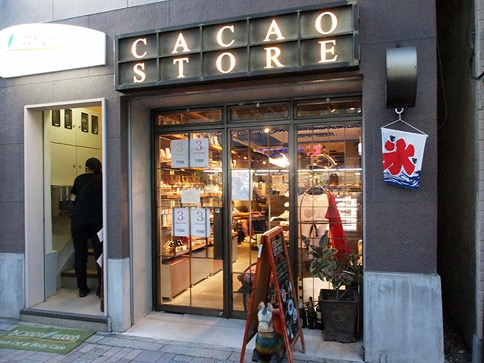 Cacao Store
Address:
1-6-8 Tomigaya, Shibuya-ku, Tokyo 150-0063
Open:
10:00-20:00 (cafe -19:00)
---
8.

Caffé Antologia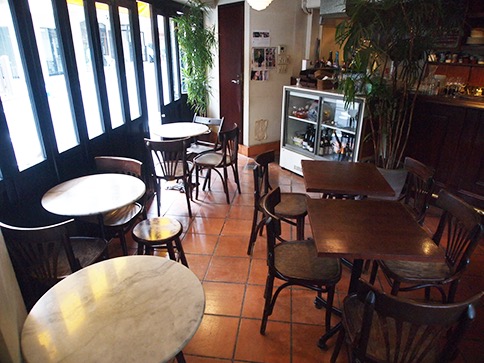 This is a cozy, hole-in-the-wall cafe near the Yoyogi Koen Koban (police box) crossing. Look out for the wooden door and the Italian bar-like facade.

The weekday menu includes the curry of the day, but I always order the crisp yet chewy panini. (As an American that's always hungry for pizza and a sandwich, a panini is a dream food.)

Although the cafe is located right along Inokashira-dori it has a very laidback atmosphere; it is a smoking establishment, but for those who don't mind, it's a great place to have some time to yourself. And although I don't smoke myself, there is something about the rich-flavored coffee that goes so well with that atmosphere.
<CAFE INFO>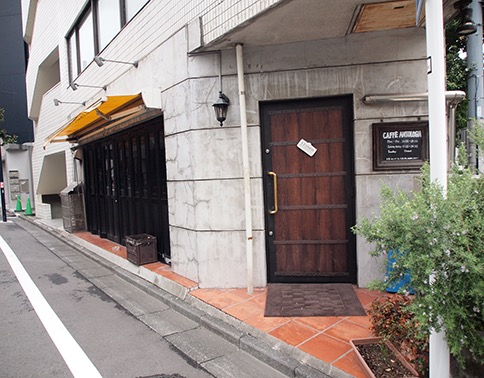 CAFFÉ ANTOLOGIA
Address:
1-12-7 Tomigaya, Shibuya-ku, Tokyo 151-0063
Open:
Mon. to Sat. 14:00 – 24:00
---
9.

The Latte Tokyo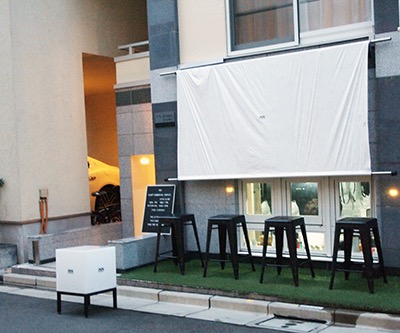 This cafe is hidden away on a back street in the Oku-Shibu neighborhood a short distance from the NHK Broadcasting Center. It's a great place to swing by during lunch or the afternoon for a cup of coffee to go. Look out for the sign that says "INN".

As the "latte" in the name would suggest, this cafe offers a variety of espresso-based drinks: the standard cafe latte and vanilla latte, as well as banana latte, strawberry latte, coconut latte, and more (some are seasonal).

As a kid, every time I'd visit Japan, I'd drink almost nothing but milk everyday (it was completely different from the milk I'd grown accustomed to in the States). This cafe uses premium milk from Tokyo, and the rich flavor reminds me of the reason I came to Japan in the first place.
<CAFE INFO>
The Latte Tokyo
Address:
3-3 Kamiyama-cho, Shibuya-ku, Tokyo 150-0047
Open:
Mon - Fri 8:00-19:00 Sat, Sun and holiday 10:00-18:00
---
10.

Epilogue
BigBrother often changes up the coffee beans he uses depending on the season, weather, and how he's feeling that day.

The variables that he tweaks include country of origin, harvest, roast level, grind fineness, the temperature and the amount of the water he uses, etc.

And he jots down his findings in a notebook with the rigor of a scientist. That notebook is always stored away in a locked drawer in his desk.

My favorite is what we call the KAZOO special, which is a blend of a coarsely ground French roast and a finely ground Italian roast that is served with full-fat milk, full-fat cream, and brown sugar.

Side note, BigBrother has recently been into experimenting with lower water temperatures instead of hot off the boil. He's trying to figure out which is ideal: 92℃ or 93℃.