---
1.

Prologue
One of the biggest perks of living in a big city is having access to playhouses and so-called mini-theaters. These kinds of venues may not exactly be financially profitable, but they can exist because the city is a diverse place inhabited by people of all walks of life.

Shibuya is a city that truly has many charms, and one of them is the great mini-theater.

A mini-theater (in terms of the Japanese film industry) is a small, independently run theater (meaning unaffiliated with major film distribution companies) that has a seating capacity of 200 or less.

Since multiplexes have made 200-seat×15-screen facilities the norm, some have argued that the mini-theater category is meaningless. But although the term is no longer useful to indicate seating capacity, in Shibuya's case it is still a useful term to indicate a certain style.

Mini-theaters have a distinct feel and vibe that make the experience different from the massive screen and in-your-face sound of multiplexes and the PC or home theater setup.

Each "hako", as the Japanese call them (hako is the Japanese word for "box") has its own unique selections, and just as fascinating are the tastes of respective audiences.
---
2.

Uplink
*Uplink Shibuya closed on May 20, 2021. It will continue to operate its theaters in Kichijoji and Kyoto, as well as its online streaming service Uplink Cloud (Japan only).

Uplink is a multi-purpose cultural facility that moved to the hip neighborhood known as Oku-Shibu in 2006.

In addition to three small screens, it had a gallery, a gift shop, and an adjacent cafe and restaurant on the first floor called Tabela serving up transnational cuisine from the Middle East, Africa, and beyond.

In addition to screening films, Uplink hosts talk shows, live music, live performances, workshops and more. It also runs a popular web portal for all things culture-related called webDICE.

An especially memorable Uplink experience for me was when I saw Hafu, a documentary about half-Japanese people living in Japan, back in 2013. It motivated me to connect with more half-Japanese folks in Japan and around the world through social media.
●

Films that have been screened at Uplink
---
3.

Eurospace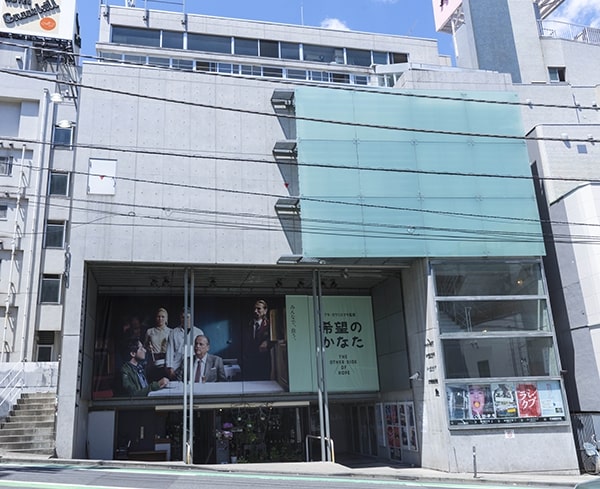 Kinohaus is a unique facility located in Maruyamacho, a neighborhood of clubs and love hotels. On the third floor is the mini-theater Eurospace, on the second floor is a live music venue called EuroLive, and The Film School of Tokyo takes up basement all the way up to some space on the second floor.

Eurospace produces films and also distributes them.

It has distributed films from such idiosyncratic directors as Abbas Kiarostami, Aki Kaurismäki, and François Ozon, and it has produced films from eccentric directors like Wayne Wang, Jean-Pierre Limosin, Leos Carax, Kurosawa Kiyoshi, and Shiota Akihiko.
<VENUE INFO>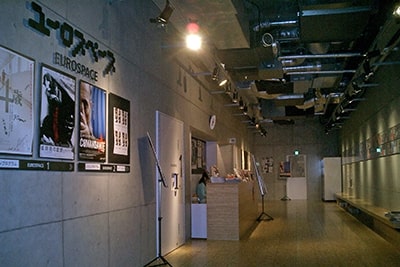 Eurospace
Address:
1-5 Maruyama-cho, Shibuya-ku, Tokyo 150-0044
Open:
Check official website for showtimes
●

Films screened or produced by Eurospace
---
4.

Theater Image Forum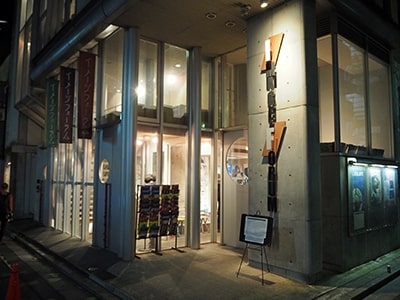 Image Forum, which is located near Aoyama Gakuin University, is a mini-theater that is quintessentially Shibuya.

In addition to being a two-screen theater, it also cultivates filmmakers and produces and distributes experimental films.

A number of female filmmakers who have made a name for themselves in recent years are alumni of Image Forum Institute of Moving Images: Iguchi Nami, Tanada Yuki, and Iwata Yuki.
<VENUE INFO>
Theater Image Forum
Address:
2-10-2 Shibuya, Shibuya-ku, Tokyo 150-0002
Open:
Check official website for showtimes
●

Films made by Theater Image Forum alumni
---
5.

Le Cinéma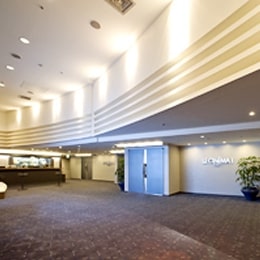 Le Cinéma is a two-screen mini-theater inside Bunkamura.

Initially it screened mostly European films—specifically French—but in recent years they've also been screening films from auteurs in Asia and the U.S.

Another notable thing about this theater is the large-sized pamphlets/programs, which are beautifully printed on quality paper—and even include excerpts from the script.
<VENUE INFO>
Le Cinéma
Address:
Dogen-zaka, Shibuya-ku, Tokyo 150-8507
Open:
Check official website for showtimes
●

Films screened at Le Cinéma
---
6.

Epilogue
The other day we were in front of Tokyu Department Store Main Store in Shibuya when a college kid completely absorbed in his phone bumped into BigBrother. He had a lacrosse stick sticking out of his backpack and was sporting sweats from a certain well-known university. The kid didn't so much as look up—no apology—and quickly disappeared into the Shoto residential area.

BigBrother began: "2018 marks 150 years since the Meiji Restoration. For the past 150 years, Japanese people have made every effort to catch up and surpass the West. And now it can be argued that we've caught up to the West in terms of economy and material riches. But the million-dollar question is, has that really made the Japanese happy?"

B.B. and I walk past Bunkamura.

"In Europe they have this concept of the Noblesse Oblige, where people of high social status and wealth have a duty to society. And over in America they have this idea of charity. The rich are to be charitable toward the poor. In Japan, too, up until the Edo Period, there was a similar ideology as part of Confucianism and Bushido." B.B. is starting to get a little heated up.

"But these days, Japanese people have become possessed by the religions of individualism and mammonism. All politicians are interested in is winning elections and carrying on affairs. Elite bureaucrats are only after promotions and sexually harassing women. Doctors and lawyers are only too eager to make a buck. Why did Japan become this way? It's because they prized "the experts" (specialists) above all else, and undervalued intellectuals (generalists)."

We pass by Uplink and are now walking along the winding path that sits above Udagawa River.

"Elites in the West believe in the importance of a liberal arts education. They value not just academic knowledge—they see the cultural and artistic interests and athletic prowess as part of who a person is. It goes without saying that school grades and hensachi (percentile rankings that indicates what universities a student can get into), the size of the company you work at or your annual income—these things, of course, don't make a person content. But Japanese people these days are so out of touch that they've even forgotten this nugget of common sense."

B.B. and I walk by the West Entrance to NHK.

"What makes people happy is their ties to their family, to their friends. Cultured conversations based on shared interests, sharing a meal with someone—these are the things that bring people happiness. To be able to carry on those conversations, of course, you need to have read books, watched movies, listened to music, experienced art, traveled the world, and played sports. Unfortunately, Japanese people these days have the time and money to commit to their smartphones, but not for the pursuits that make a person cultured."

We're now by the koban (police box) at the foot of Yoyogi Park, waiting for the signal to change at the crossing. There are five salarymen around us, all fascinated by their smartphones.

"How different things would be if businesspeople set aside the time once a week to go to a mini-theater and watched films from around the world. Just once a week. That means fifty films in a year. 250 films over five years. Something like that would give a person a new outlook on life. Or what if they were to experience every event being held at Bunkamura for an entire year? Exhibitions, classical music concerts, plays, ballets, movies. Get a primer on the arts. To borrow the words of Terayama Shuji, 'throw away your smartphones, and rally at Bunkamura.'"

B.B. and I arrive at our office.
---
CINEMA & THEATRE #004
Shibuya Mini-Theaters Showing Foreign & Experimental Films -Eurospace/Theater Image Forum/Le Cinema
---
※2021/10/13: サイトのtitleタグが変更されました。