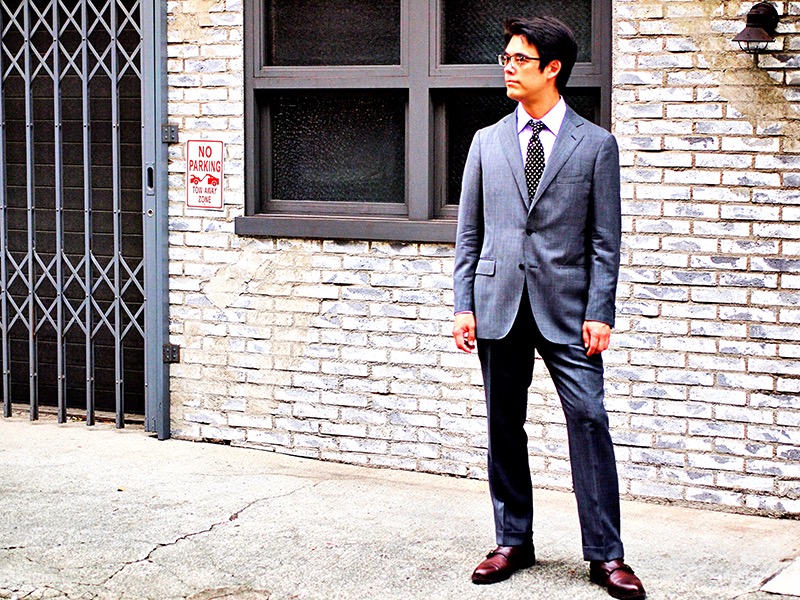 KAZOO's "SNS Eigojutsu" Movie Corner (4)
Reflections on "Mission Impossible: Fallout" and My Interviews With Christopher McQuarrie and Henry Cavill
- NHK E-Tele "SNS Eigojutsu" (aired 2018/07/19)

KAZOO
Translator / Interpreter / TV commentator
---
1.

Prologue: Behind the Scenes
Interview day again, kicking off with a press event at what's become kind of a second studio for the show—the Ritz-Carlton Tokyo.

A while ago I'd attended the press event for Han Solo: A Star Wars Story, but today was different: the Tom Cruise was coming to Japan. Members of the press packed into the event hall and there was a buzz in the air as if some legendary rock band was about to take to the stage. (Incidentally Tom Cruise played a rock star in the 2012 film Rock of Ages, kind of a cross between Bret Michaels from Poison and Axl Rose from Guns n' Roses.)
We were shown a few behind-the-scenes making-of clips, and just as people started to get a little antsy, it was time for the main event. Tom Cruise arrived on stage exuding an aura unlike I'd ever witnessed before, and I immediately understood why people are so taken with Hollywood stardom. He was followed by director Christopher McQuarrie and actors Simon Pegg and Henry Cavill. As they all took their seats, I realized I had goosebumps. Who would have thought that a California native who graduated from an L.A. university would get to see a star of Tom Cruise's caliber in the flesh for the first time in Japan?
Ostensibly the event had an MC that was moderating the proceedings, but it was clear Tom Cruise was running this show. He and the three other guests talked excitedly about behind-the-scenes episodes and the highlights of the movie, mixing jokes, fun banter, and teasing one another in the process. My producer, who was sitting next to me, leaned over and joked that maybe we should just air the talk show in its entirety for our 25-minute show. The love the four people on stage had for each other was palpable, and it was exhilarating to watch.

Behind each of the four guests was an interpreter. As someone who has dabbled in interpreting work, this added another dimension to the event that fascinated me to no end. Some of the interpreters would wait until the actor or director had finished speaking before restating what they said in Japanese; one interpreter would translate what an actor was saying as if they were doing simultaneous interpretation. Some of the interpreters hid behind the person they were assigned to, and would not dare try to share the spotlight; one interpreter felt it was appropriate to announce themselves to the room with every move they made. Perhaps it was nerves, but that one interpreter would sometimes translate words meant for another interpreter, or they would not so much translate certain keywords as they would transliterate them into a katakana equivalent. All that being said, if I had been in this interpreter's shoes, I have zero confidence that I would have been able to do any better.

In my day job as a translator, I get to reread what I've written many times, and I always have an editor proofread my work before I turn it in to a client. So I always have a chance to revise and polish. With interpreting, on the other hand, you only get one shot at getting it right. What's more, your words are likely to be disseminated by the media as fact. In some cases the future of an entire nation even hangs in the balance. It is a job that comes with a terrifying burden of responsibility. A few days later, I looked online and found a certain media outlet had published an article on the press event that included an interpreter's mistranslations verbatim.

A proper discussion about what being an interpreter means is for another day, but suffice it to say that the Mission Impossible: Fallout press event was as edge-of-your-seat and dramatic as the film itself.
●

Recommended filmography for Tom Cruise
●

Recommended filmography for Simon Pegg
---
2.

Mission Impossible: Fallout

is the Ultimate Form of Entertainment
Mission Impossible: Fallout is the sixth film in a series that keeps getting better and more fun with each installment. As far as spy action thrillers go, Ethan Hunt is certainly more than James Bond's equal.
The indisputable highlight of each film in the series is the death-defying stuntwork done by Tom Cruise. For the HALO (high altitude low opening) jump sequence in this film, Cruise himself executed the 8,000-meter jump 106 times. In a chase sequence set in London, he even broke his ankle when performing a stunt where he was jumping between buildings. But even accidents like these have become a more effective promotional campaign than any advertisement could be. With Cruise constantly outdoing himself with each film, it's clear that the next one has to involve him actually going into space.

There are, however, those who are more skeptical. These people wonder whether Tom Cruise is good or bad for cinema. For one, the stuntwork in these films is so real that some viewers are likely to assume it must be the product of computer graphics—in which case, they argue, why not have it be CGI to begin with? Others worry that it takes away from the work of professional stunt performers, or conversely, that it puts pressure on actors to place themselves in physical danger.

Take a step back and look at the bigger picture, however, and it's clear such concerns are unfounded. The era of a single big-name star carrying an entire film to major box office success is already over. Tom Cruise is arguably the last of those larger-than-life Hollywood greats. He is not a sign of things to come; he is an exception to the rule.

Moreover, the Mission: Impossible series are the ultimate entertainment precisely because a huge star with more money and fame than anybody could ever possibly do anything with is, rather than let CGI do the heavy lifting, literally placing his life on the line for our entertainment.
---
3.

Purple Aquascutum dress shirt by Isetan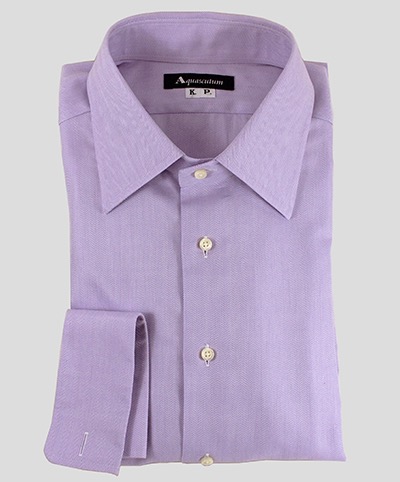 Up until now I've ordered my suits and jackets from tailors in the Shibuya, Harajuku, and Shinjuku areas, but this shirt is one I had made at none other than Shinjuku Isetan. I ordered it during a made-to-measure sale they had back in May.

They had a range of fabrics available for around ¥15,000 (tailoring included)., but as this was my first time ordering at a department store, I decided to go with something a bit more high-end: a ¥20,000 Aquascutum fabric (which was actually discounted to ¥15,000).

Aquascutum is a time-honored British luxury clothier granted a number of Royal Warrants over the years (it currently holds no Royal Warrants). It is said that Margaret Thatcher was especially fond of their fabrics.



The shirt that was delivered to me is without a doubt the best shirt I'd ever made up to that point, both in terms of fit and texture.

The only downside is that because of the fine fabric, the shirt needs to be hand-washed. (When I take it to the cleaners I ask for the hand-wash option.)
---
4.

Necktie by Ralph Lauren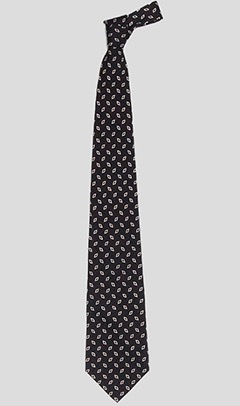 This is a vintage necktie I received from BigBrother. It is slightly on the thin side. The silk has just the right amount of shine and softness, and it yields a great knot.
---
5.

Purple socks by Tabio
Purple socks to go with the purpleish shirt. These are "Mens Supima 3×1 Ribbed Socks" from Tabio (972 yen tax incl.). I've word these socks in pink and silver on the show in the past.
---
6.

Birdseye suit by Universal Language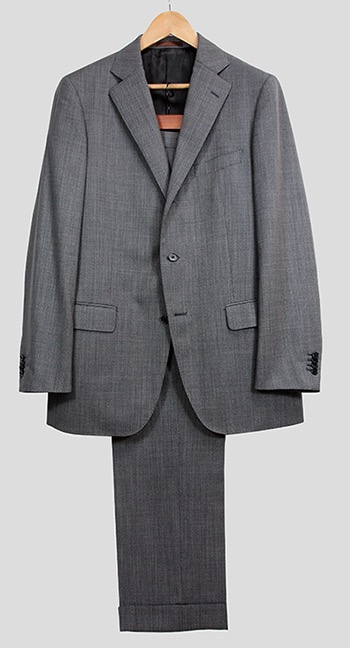 For more about this item, see LANGUAGE & EDUCATION #005.
---
7.

"Poe" double monk shoes by Paraboot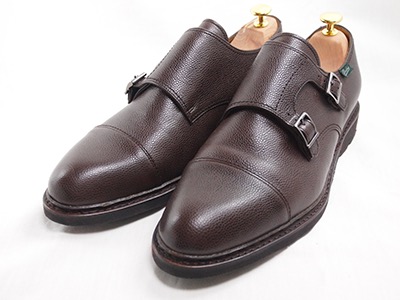 For more about this item, see FASHION & SHOPPING #008.
---
8.

"M-27" glasses by 999.9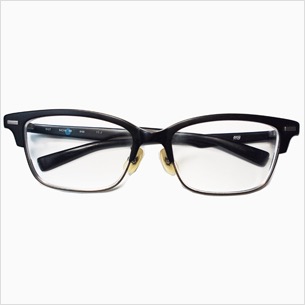 For more about this item, see CINEMA & THEATRE #006.
---
9.

Epilogue: Post-Interview Thoughts
Tom Cruise is not only the star of the Mission: Impossible franchise—he also serves as producer, and in that capacity he has picked a different director for each film in the series. As a result the series has given us an intimate thriller by Brian De Palma, an over-the-top gun-fu action film by John Woo, an emotional spy drama from J. J. Abrams, and an epic adventure from Brad Bird. Each director has put their own unique stamp on the series.
This film marks a first in that Christopher McQuarrie, who directed the previous film, Mission: Impossible – Rogue Nation, returned to the director's seat for a second time. Tom Cruise has worked with McQuarrie on a number of projects beginning with 2008's Valkyrie, and it's clear he has a lot of trust in him.

Christopher McQuarrie rose to fame when he won an Academy Award for his script for 1995's The Usual Suspects. For this new film, he says he purposely set out to make a film in a different style from the previous one, and to that end he did a number of things differently. Most surprising is that the film went into production without a finished script. Moreover, while shooting locations are often chosen based on a script, for this film McQuarrie found locations first and wrote and rewrote the script to fit that location. The fact that the movie feels coherent despite this approach is a testament to his skill and unwavering vision as a director. And the action scenes are not just there to dazzle—although each is jaw-dropping in its own way. Rather, the action serves to drive forward the narrative.

On this day our MC Kato-san also conducted her first English-language interview. In the studio I've never even seen her remotely nervous, but for this interview she was naturally worried about her English pronunciation, and so we practiced many times, right up until it was time to head into the interview room.

In Mission: Impossible – Fallout, Henry Cavill plays a brusque CIA agent, but in person the man is the very definition of a respectable British gentleman. When I introduced Kato-san to him and explained our show and that this was her first-ever English interview, he smiled and nodded. When I went on to explain that Kato-san had just wrapped up shooting her first acting role on a TV drama, he was so kind as to congratulate her. He thoughtfully answered each of her questions, and afterwards Kato-san was all smiles.

As for me, I simply sat there mesmerized by Henry Cavill's imposing form (he plays Superman, after all—another American superhero) and British accent. The man has it all.
●

Recommended filmography for Christopher McQuarrie
●

Recommended filmography for Henry Cavill
---
CINEMA & THEATRE #008
Reflections on "Mission Impossible: Fallout" and My Interviews w/ Chris McQuarrie and Henry Cavill
---
※2021/10/13: サイトのtitleタグが変更されました。