1.

Khaki colored jacket and trousers by GlobalStyle
After my colorful summer wardrobe for the show, my stylist Scarlet suggested that go with a warmer, calmer color palette for fall. So in August I ordered two three-piece suits at GlobalStyle Shinjuku South Exit Store. (A three-piece suit refers to a combination of jacket, trousers, and vest.) This khaki-colored is one of those outfits.

As it was my third time ordering suits at GlobalStyle, so I decided it was time to dish out a little more for something other than their most basic fabrics. I chose wool from an Italian brand called Drago, one of the best-known producers from the wool-producing region of Biella. Superior fabrics have a distinct texture—a smooth drape and a luster.

I had the jacket made in what has become my favorite style so far: three-roll-two (three buttons with the top one rolled behind the lapel), with extra change pocket.
---
2.

Brown vest by GlobalStyle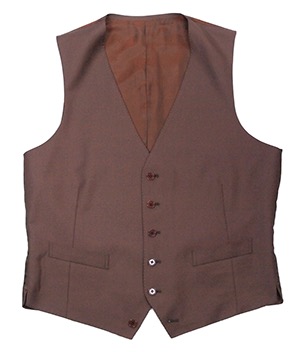 One of the reasons I ordered two three-piece suits, one in khaki and the other in brown, was so that I could mix and match the jacket and vest in a variety of configurations. For this episode, I wore khaki-colored jacket and trousers with a brown vest.

This single-breasted vest has six buttons, but the bottom button is purely ornamental—it is meant to be left undone.

One thing I had to get used to as leaving my jacket undone. I've taught myself to always button up the front of my jacket when I stand up, but with a three-piece suit, the vest underneath makes a buttoned-up jacket look bigger than it should, so it's best to always leave the jacket unbuttoned.

A further note—one thing to remember if you plan on wearing a tie with a vest is that the necktie should not poke out of the bottom of the vest—make sure to tie it slightly shorter than usual. Normally neckties should come down to the middle of your belt buckle, but with a vest it should always be hidden underneath.
---
3.

Orange socks by Tabio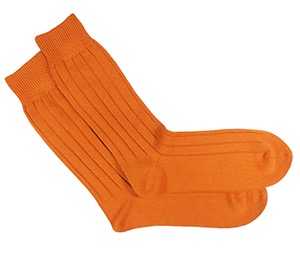 These are "Men's Pin-dot Business Socks" (972 yen tax incl) in brick brown with small navy pin-dots from Tabio.

Up until this point I've mostly worn solid color socks, but starting the fall/winter season, I plan on mixing it up with some patterned socks. These understated pin-dots were a great place to start.
---
4.

"Chambord" U-tip derby shoes by Paraboot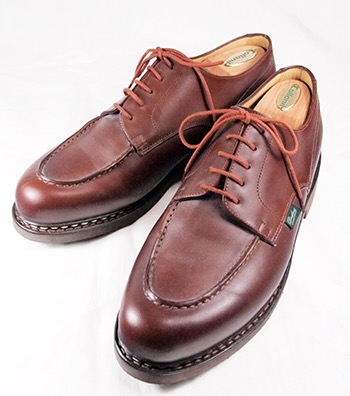 The long-selling "Chambord" U-tip derby shoe is perhaps Paraboot's most iconic model (70,200 yen tax incl). It is a versatile addition to any wardrobe, and goes well in both business and casual occasions. I got it in the reddish "marron" color to go with my autumn outfits.

The uppers are made using quality French calf leather, which is tanned with plenty of oil, making these wet-weather compatible and relatively easy to maintain.

The comfortable, cushioned insole, coupled with gentle resilience of the Paratex rubber soles—made in-house by Paraboot—make these shoes reliable companions when you need to do a lot of walking.

Incidentally, due to the oil-rich leather used to tan the uppers, if you leave the shoes alone for a while, you will get what's called "bloom", that is, oils that have migrated from within the leather and have crystallized on the surface. Gently buffing the leather will give you a nice shine, but for this episode I opted to leave the shoes unbuffed.
---
5.

White button-down shirt by Universal Language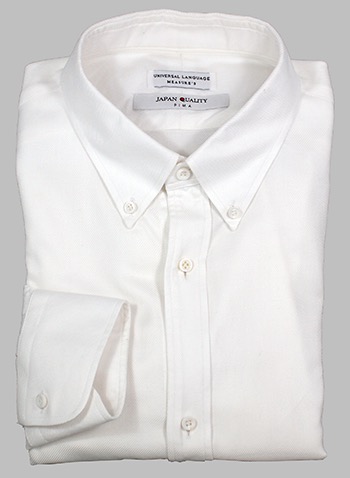 For more about this item, see LANGUAGE & EDUCATION #005.
---
6.

Brown glasses by Zoff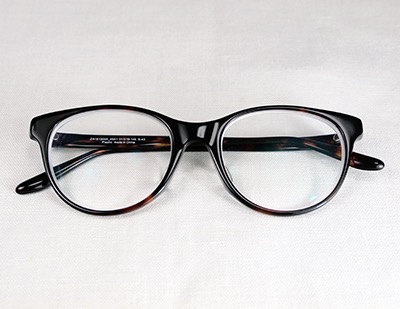 For more about this item, see FASHION & SHOPPING #007.