1.

Prologue
Our theme this week was #SpringBreak. In the general sense, spring break translates to 春休み, but usually it refers specifically to a weeklong vacation from college when students flock to beaches and resorts to let off some steam. For Japanese college students, spring break falls between the end of a school year and the beginning of a new one, and the week is a time of renewal and preparation for the coming year. For their American counterparts, it falls either in the middle of the second semester or between the second and third quarters of the school year, and as such is more of a short respite before the mad scramble to the finish line: summer vacation, or for seniors, graduation. Spring break is not just for the party people; it is a time when high achievers, jocks and queen bee types alike make it a point to let loose.
---
2.

Americans work hard and play hard
American college students are able to party in the middle of the school year because they believe in the mantra "work hard, play hard". Americans in general draw a clear line between when they're "on" and when they're "off", because they fundamentally understand that when you play, it's important you play hard—lest your work suffer. To put it another way, if you're not truly playing when you should be playing, then it's an indirect sign that you aren't truly working when you should be working. During the semester, American college students throw themselves into their studies, and when spring break arrives they can let loose, free of guilt.
---
3.

More American students coast through college life than you think
When comparing Japanese universities to American universities, Japanese people often summarize the difference in this way: Japanese universities are difficult to get into but easy to get through; American universities are easy to get into but difficult to get through. While that may be a generally accurate assessment, at the end of the day there are as many college experiences as there are students—regardless of country or school. There are plenty of American students out there who basically coast through college.

For example, there are students at highly selective universities who choose relatively "easy" majors and graduate at the top of their class in terms of GPA (the go-to stereotypical easy major was once communications). Meanwhile there are students at second-tier universities who choose difficult majors that require diligent study and dedication. And then there are those who've enrolled in notorious, so-called party schools to live the kind of college experience you only see in the movies. And while Japanese undergraduates have to write a graduation thesis, for many American undergraduates, the only requisite is to have sufficient credits to graduate. Often, a thesis project is something honor students choose to do to demonstrate their readiness for graduate school.
---
4.

The college admissions bribery scandal
The other day, a sweeping college admissions bribery scandal came to light, and 33 parents/guardians—including two famous actresses—were indicted for, among other things, bribing college entrance exam administrators. As news reports have made clear, some students are essentially "pressured" into attending college from the lap of luxury. Conversely, the scandal also demonstrates that despite that Japanese belief that American universities are comparatively easy to get accepted into, it appears some students are only able to get in through the use of questionable if not outright illegal methods. That being said, in the end it seems that colleges in both Japan and the U.S. are "easy"; put enough money on the table and students can get in anywhere, whether it's by direct means—such as bribing officials or making substantial donations—or indirect means—such as hiring the most expensive tutors money can buy to whip the kid into shape.
---
5.

My Wardrobe This Week
Cufflinks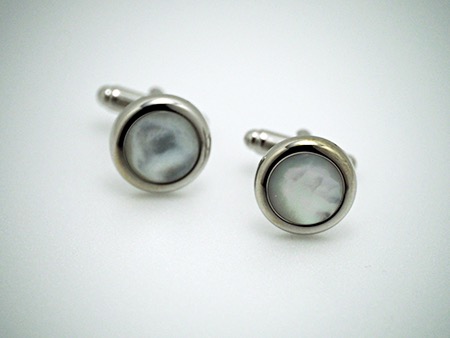 BigBrother lent me these cufflinks, which have a mother-of-pearl like design that brings a little class to your wrist-area.
White dress shirt by Azabu Tailor
This is one of the two shirts I ordered at Azabu Tailor back in January during their "Pattern Order Shirt Fair".

The bulk of the shirts I've ordered recently has been specifically for my wardrobe for the show, so I was looking to order something more versatile that I could also wear for any interviews I do for the show.

The collar design is semi-wide, the buttons are 4 mm thick, and the cuffs are French cuffs. I also had the length of the shirt made a little long so that it doesn't come untucked when I bend over or sit down.

Azabu Tailor holds its "Pattern Order Shirt Fair" twice a year (in January and July) at all of its stores. You can get two made-to-measure shirts for 16,000 yen (plus tax), and the quality you get for the price is fantastic—the only drawback is that delivery time is between a month and a half and two months.
Black double-breasted jacket by Kashiyama the Smart Tailor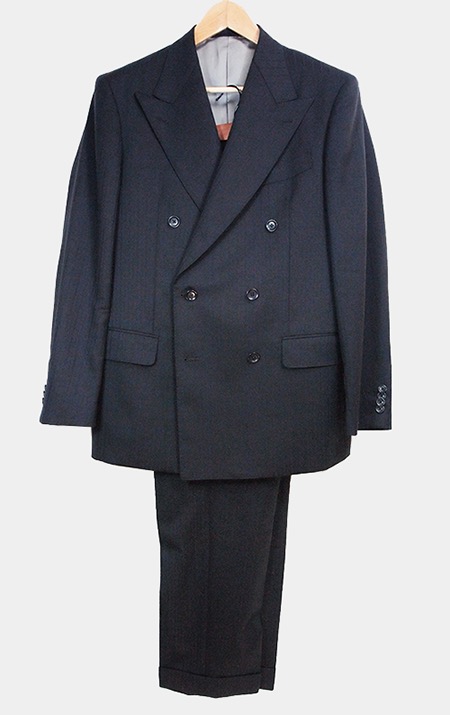 This is something I ordered at Kashiyama the Smart Tailor's Hiroo branch back in October. (Together with the black vest I wore on the 12/6 show, the suit was 88,000 yen plus tax.)

I chose a mid-range black fabric with subtle black stripes, not quite as fancy as the higher-end ones I've been experimenting with recently, but a step above their lowest-priced options. Judging by the finished product, they've undersold and overdelivered.

This time around I wanted to try something a little different from the classic styles I'd had made before, so I requested something in a slimmer fit. Not only is the overall shape slimmer, the length of the jacket and the pants are on the shorter side. It feels very "current". The slim fit is certainly stylish, but I also can't shake the feeling that the comfort inherent to a quality suit is being sacrificed for the sake of style.
Gray bowtie by Ralph Lauren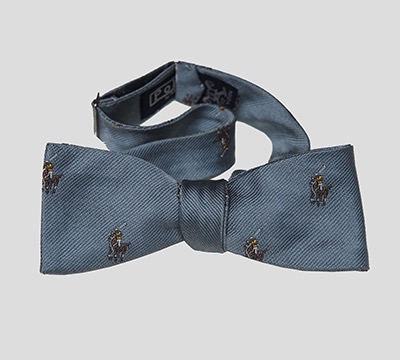 My wardrobe for the show usually doesn't include a necktie, but after trying out a bow tie several times last year, I've become a convert. So for our first show of the new year, I decided to wear this silver Ralph Lauren one, which features that iconic polo player on horseback. I
Gray trousers by Brooks Brothers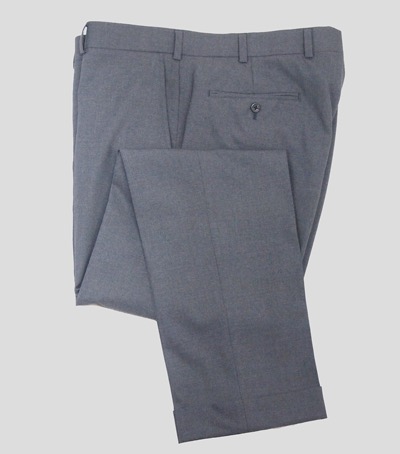 Gray socks by Brooks Brothers
Wingtip shoes by Regal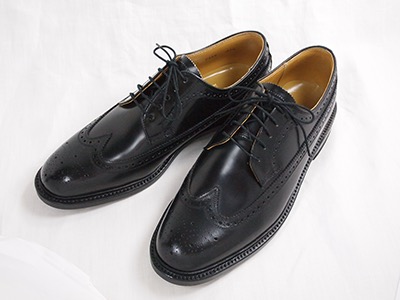 Black glasses by Zoff