1.

Prologue
At the top of the show this week, Gori-san had a little fun teasing me when he brought up the fact that there seemed to be a few users on social media who had taken a liking to my deep voice. He caught me completely off guard, leaving me unable to muster anything but a bashful look. Gori-san always makes me laugh during rehearsals, and even more impressive is that he always one-ups himself by being even funnier during the actual taping. He is a consummate pro.

Today was Tsukagoshi Kenji's first appearance on the show, so he seemed to be a tad nervous, but the second he started speaking it was clear he was comfortable—perhaps because he's a part-time college lecturer and does a lot of radio work.

I'm slowly but surely getting used to things, and I think I'm finally at a place where I can enjoy the taping for what it is. The problem is, my newfound ease led me to read my English lines more quickly than before, and the director had to ask me a few times to read the lines more slowly. Apparently there are some similar rumblings on social media, so I will try to slow down my native 1.0x speed down to about a 0.7x.
---
2.

Using Social Media Posts for Language Education
Presenting English language social media posts on the show comes with a certain difficulty that we wouldn't have if we were using excerpts from published materials or major online media outlets. The person posting is not necessarily a native English speaker, and as such their English is often less than perfect. And then there are the native English speakers, who often post to these platforms casually—typos and shorthand abound.

The challenge moving forward is how we will present those types of posts. One way would be for me to point out any errors after I read the post aloud. The problem with that is that our show asks our audience to take a lighthearted, stress-free approach to posting social media, and me acting as the grammar police would likely make them hesitant to post. It's a delicate situation.

At the same time, it would be wrong for an English-language learning show to present English language posts, errors and all, and not say anything about it. In terms of our show, my purpose as the native English speaker is to provide cultural context and explain new words-to-know, while the teacher—Torikai-sensei or Naito-sensei—is in a position to go into detail about grammar and put forth "proper" English phrases.
---
3.

Cut Salon Ban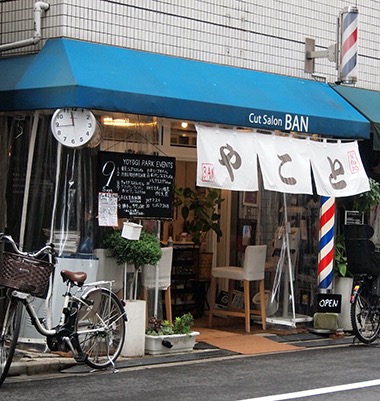 Over the weekend before this week's taping, I went to my go-to barber, Cut Salon Ban near Yoyogi Park, for a haircut.

They give haircuts for 2,100 yen, but I recommend getting the works with the "cut course" (4,200 yen)—haircut, shampoo, shave, and a light shoulder and arm massage.

Yamashita-san has been my guy since I first started going to this place, and he always takes in my slightly vague requests and turns them into haircuts that always have me leaving with a confident smile on my face. On the show the makeup person always puts hairstyling product of some kind in my hair, so this time I asked for an ivy league haircut.

The owner, Ban-san, is laid-back in demeanor but quite attentive and thoughtful. His hobby is surfing, which explains why there is always a summery, breezy air wafting in the salon. For me the place is a bit of an oasis.

The salon caters to everyone, from kids to seniors, and the staff has an enthusiasm that supersedes language barriers—so it's no surprise I often see expats and foreign visitors inside.
---
4.

Charcoal gray suit by Universal Language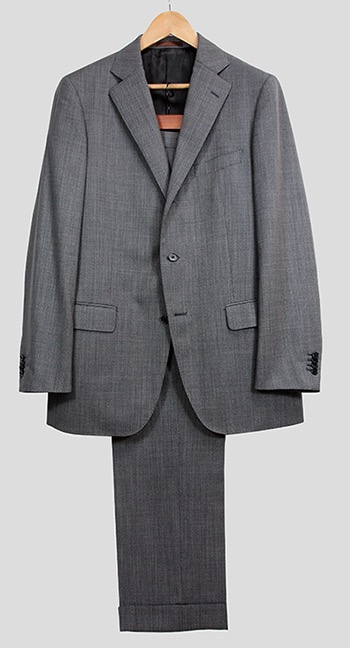 See LANGUAGE & EDUCATION #005 for more information about this item.
---
5.

White button-down shirt by Fabric Tokyo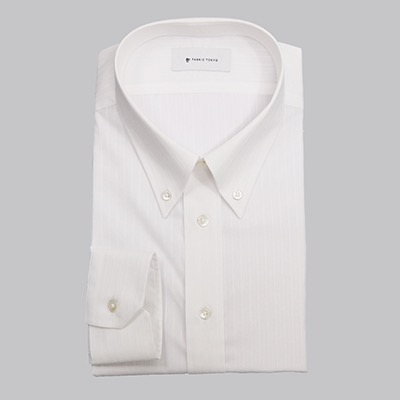 See LANGUAGE & EDUCATION #002 for more information about this item.
---
6.

Wingtip shoes by Regal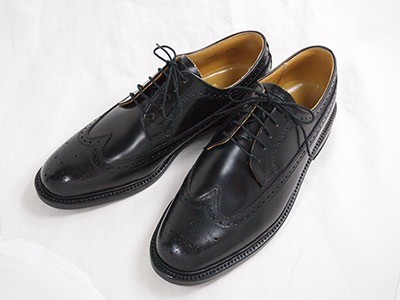 See LANGUAGE & EDUCATION #003 for more information about this item.
---
7.

Black belt by Isetan Men's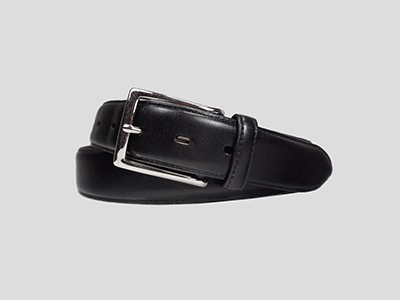 See CINEMA & THEATRE #005 for more information about this item.
---
8.

Black socks by Isetan Men's
See CINEMA & THEATRE #005 for more information about this item.
---
9.

Black-rimmed glasses by Zoff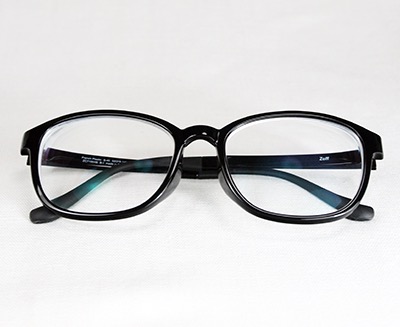 See FASHION & SHOPPING #006 for more information about this item.